A busy, buzzy Autumn Fair brought the gift, home and fashion industries back together again for four fantastic days that saw retailers out in force and exhibitors confirming that buyers were happy to place orders at the show.
"We couldn't be more thrilled and proud," Julie Driscoll, managing director of Retail, Fashion & Digital at Hyve Group, told GiftsandHome.net. "In fact, to be honest, this week's Autumn Fair has been one of the proudest moments of my life. We have connected with an industry that has been torn apart for 18 months, and our event director Simon Lau and myself, together with our team, have managed an incredible achievement, considering that Freedom Day on July 19 was only six weeks ago. Prior to that, we couldn't be sure that we have a show at all."
Continued Julie: "To our great delight, the NEC has been buzzing with colour and innovation, with exhibitors and retailers trading with excitement and hope, and the show refreshing and refuelling the high street."
She added: "We were delighted to have retail entrepreneur Theo Paphitis here yesterday, talking so positively about the high street, and we've been utterly overwhelmed by the positive comments from our exhibitors across the show. At Hyve Group, we've worked on using technology to drive our physical events, with the Autumn Fair app enabling people to buy product however the choose to do so."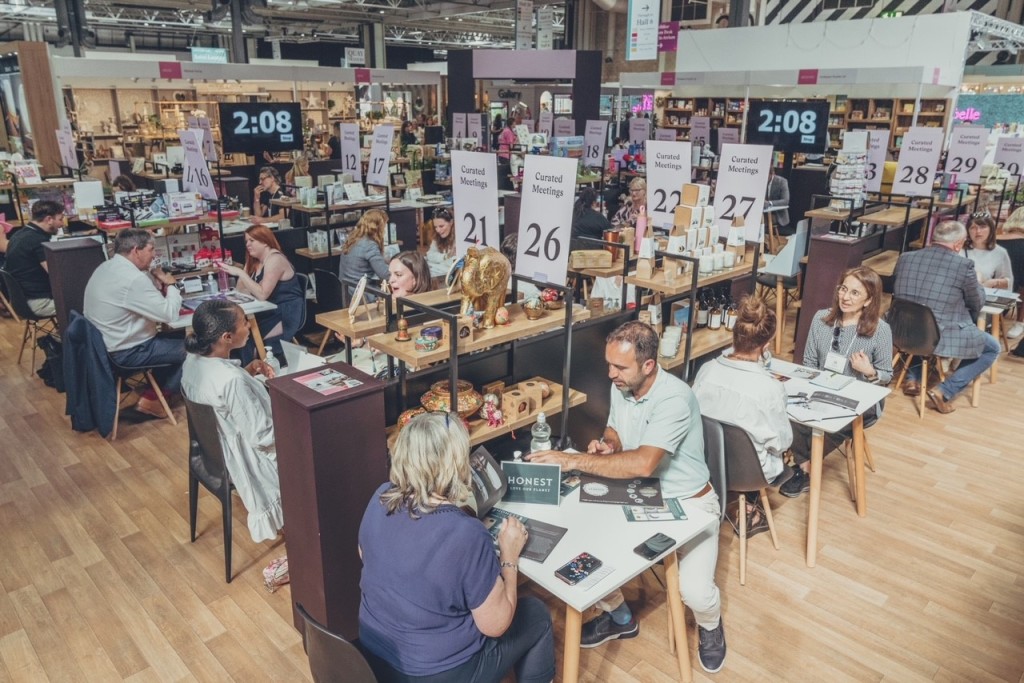 Julie added the Autumn Fair's Curated Meetings had also been "a phenomenal success", facilitating bespoke meetings between buyers and exhibitors. The programme delivered over 400 face to face meetings between buyers and exhibitors. "Feedback has been overwhelmingly positive," said Julie.
"What we are doing is to give retailers choice so that they can buy what they want when they want. Now, we can't wait until February's Spring Fair!"
Commented event director Simon Lau: "Autumn Fair has clearly been the shot in the arm that the industry has been waiting for."
Top: Julie Driscoll and Simon Lau at Tuesday's Autumn Fair.