A highlight of this week's virtual Spring Fair @ Home was the keynote interview with retail entrepreneur Theo Paphitis on Tuesday February 9. Interviewed by journalist and broadcaster Sasha Qadri, he sent a heartfelt plea to the Chancellor, saying: "Mr Sunak, you have got to make sure that on March 3, you continue the business rates holiday and make sure that there is a proper review on how the Treasury collects retail tax."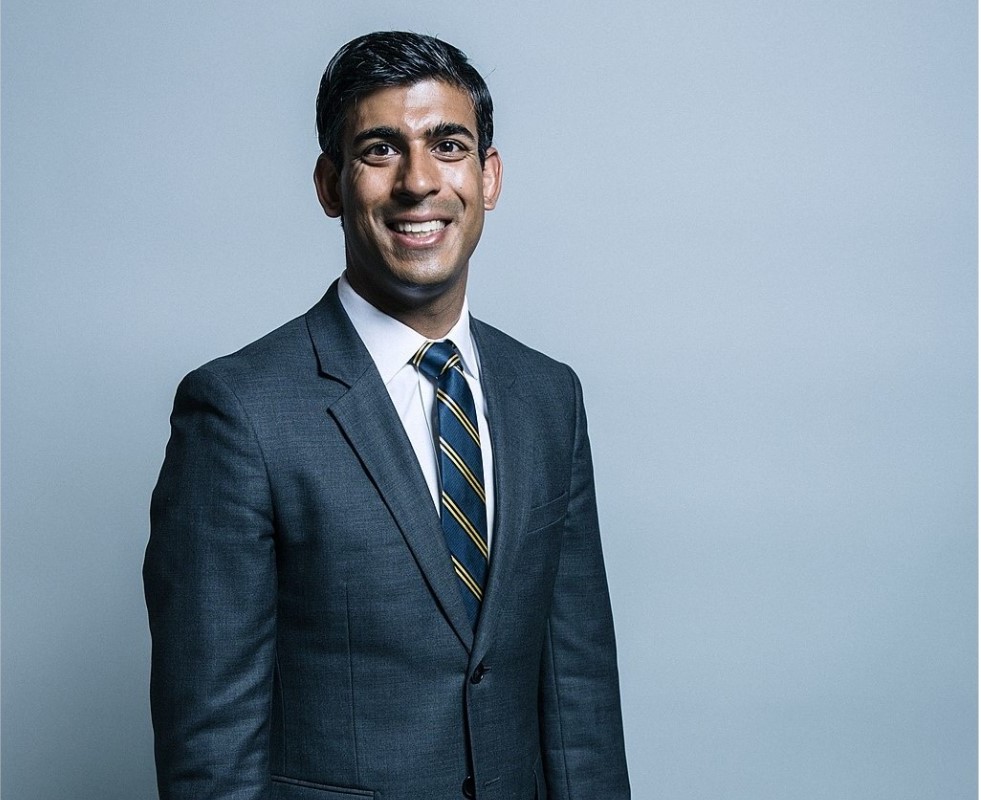 He continued: "Business rates bear no relation to the business being done on the high street. The rates need to be reformed and replaced. Dropping business rates should have happened years ago. Successive Chancellors have left a legacy, and I understand that they are difficult to replace, but there is only one retail cake, and with more and more retail spend going online and less going into physical stores it has to happen otherwise there will be even fewer retail businesses. By replacing this unfair tax and taxing online companies it will give the Treasury another slice of the cake."
Asked about the possibility of introducing a 2% sales tax, Theo said that although it would generate income it wasn't as simple as that. "It might be that it is an emergency move, but it could take two or three years or more to work it all out. But something needs to be done, because if the Chancellor brings back business rates in his Budget on March 3 there will be a retail tsunami."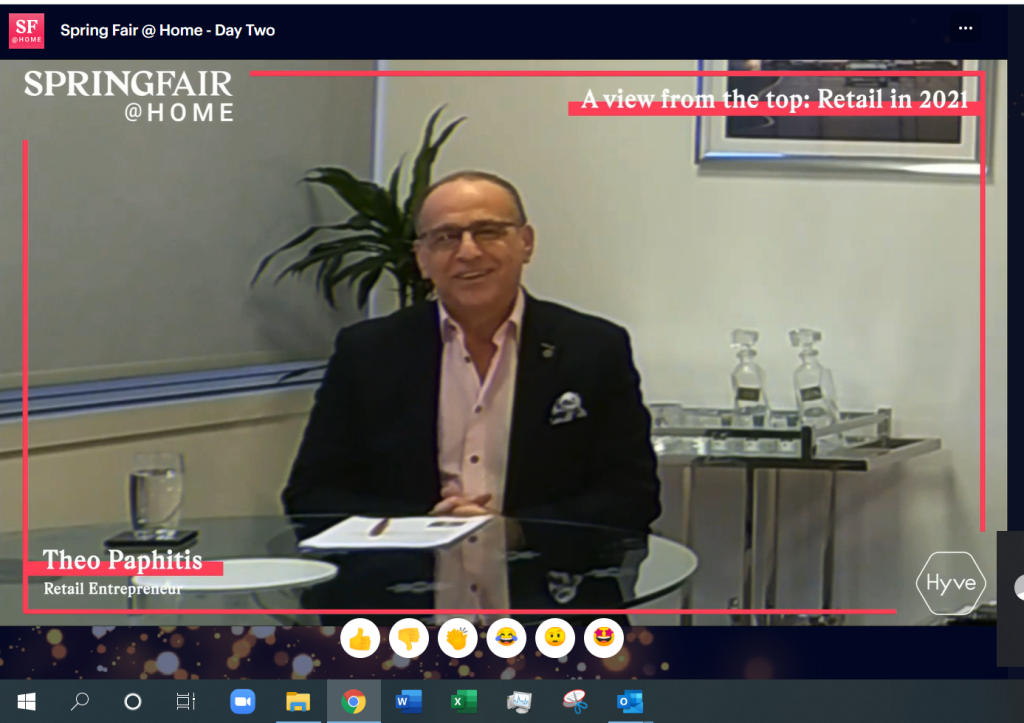 He added that until retailers know what is in the Budget, it is impossible to plan ahead. "The Chancellor and the Treasury need to make their plans known as soon as possible. Currently, as retailers, we are having to plan day by day, with the key things agility, having our fingers on the pulse and reacting fast." 
Looking back over the past 12 months, Theo said that the biggest change in the retail landscape has been the escalation of eCommerce, which had seen a five year acceleration happen in six months.
"The longer the lockdown continues, the more difficult it will be to go back to how things were, because people's habits will have changed forever," he predicted. "I do think that physical retail will come back, but nowhere near the way it was. There will have to be a re-balancing of the cost base in relation to the way consumers spend their money. Online is here to stay, and I've been a big fan for a long time. We have a mix of online and physical shops and without that we wouldn't have survived.  When we first shut our shops in the dark and dismal days of last year it was like cutting off our oxygen supply. However, having invested in online over the past couple of years it has kept us going."
Having launched Small Business Sunday in 2010, #SBS, Theo emphasised that what he loves most about small businesses is the level of enthusiasm, passion and optimism that continues to exist. "People are still fighting on, adapting their business from doing 'x' to doing 'y' and that has been brilliant, with small businesses a very important part of the recovery."
Top: Theo Paphitis was interviewed by journalist and broadcaster Sasha Qadri at Spring Fair @ Home yesterday (February 9).