Among the exhibitors at next week's PG Live will be newbie exhibitor The Seed Card Company which offers a range of seed-infused plantable greeting cards, personal stationery and wedding collections.
The brainchild of husband and wife Kay and Jit Patel, and their friend Lewis Stevenson, the company, which launched a successful direct-to-consumer online launch in February 2021, will be presenting all collections for the first time at PG Live. They include a first Christmas collection, with other ranges including new illustrations within popular collections such as Plant Pot People and Continuous, as well as new Christmas pun designs within Oodles of Doodles. Also being showcased are The Wise Pots.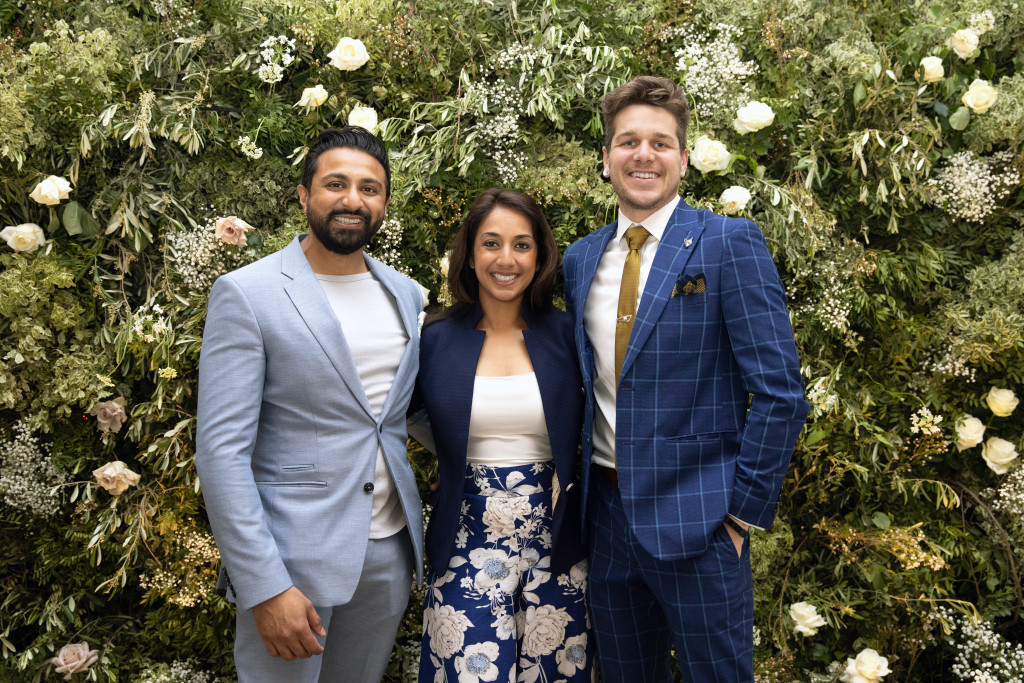 "As we are such a young company we are attending PG Live with our full greeting card portfolio which encompasses eight ranges, along with 50 notecard set designs and over 25 thank you sets,"  explains Kay. "We are hoping to be a show success story and want to show retailers that eco-friendly and truly sustainable greeting cards and stationery can be design focused and modern."
The bio-degradeable, recyclable and plantable eco-friendly greetings cards and wedding suites are made from post-consumer waste embedded with a mixture of six wildflower seed types – including Bird's Eye, Clarkia, Black Eyed Susan, Catchfly, Snapdragon and Sweet Alyssum – or recycled eco-friendly board, and printed with vegan-friendly inks.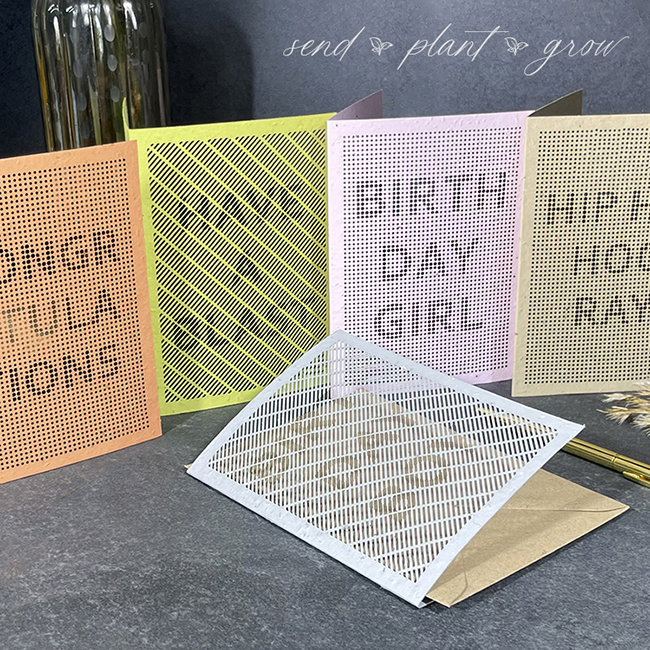 Additional new designs will be unveiled at Autumn Fair, taking place from September 5-8 at the NEC Birmingham, to include a new greeting card collection, Nature Always Wins.
"We are in a really great position to kick start our wholesale business and are very excited to be at PG Live and Autumn Fair this year to showcase our collections," enthuses Kay.
Visit www.theseedcardcompany.com
To attend PG Live register HERE  www.progressivegreetings.com
Top: A design from The Seed Card Company's Plant Pot People collection:  Blooming Gorgeous.