There have been more big smiles from Greats 2023 finalists this week, who have been jumping for joy and spreading the news of their success!  
Full the full Greats 2023 finalists listing, click here.
"Our team are so ecstatic, completely over the moon," exclaimed Kat Wainstok, creative director/buyer at Brand Academy, which has stores in Kensington and on London's South Bank. "We're such a tight-knit hard working team, and one of our members was so proud she called her mum to tell her! We're all beaming with excitement, and very honoured to be finalists," added Kat.
Also thrilled and  "over the moon" were mother and daughter Katrina and Anne Raill, co-owners of Etcetera in Hitchin. "How exciting and what a lovely surprise. 'Great' to be a finalist at The Greats!" quipped Katrina.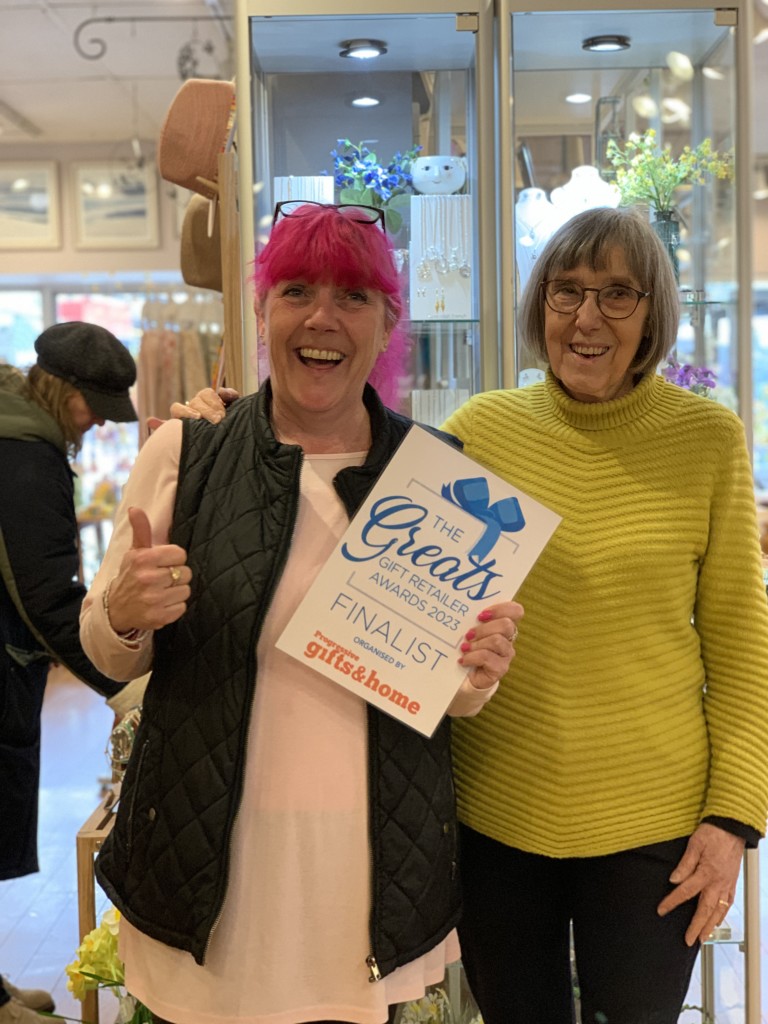 "We are all so delighted here at Team KeepSakes in Scotland, with the amazing news that we have reached the finals for the third year running!" enthused Scott Nicol, co-owner of multiple gift stores  KeepSakes.  "We could not be more proud of all the hard work put in by our team, and to be recognised again is truly incredible. We can't wait to shout about it to our customers!"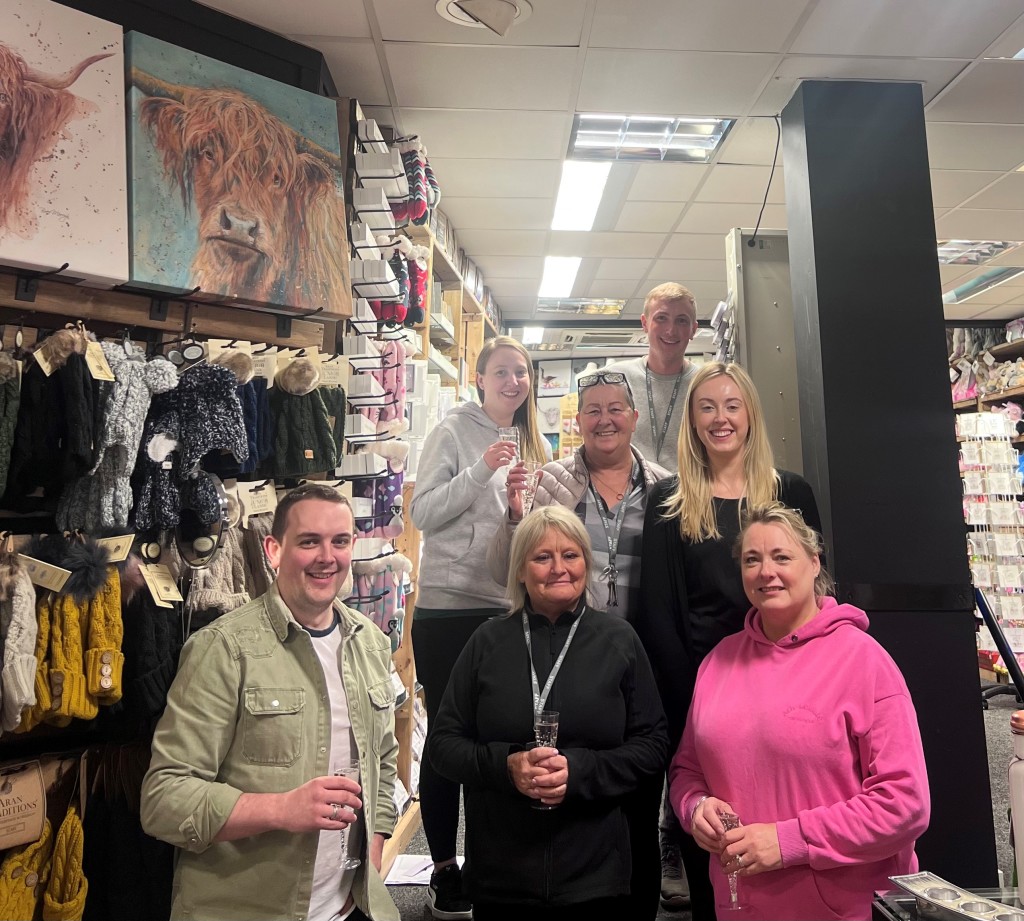 Also delighted to be amongst the Greats finalists this year is Perrywood Garden Centre in Tiptree. "The team work extremely hard all year round to make sure we have an amazing selection of giftware and seasonal displays to inspire our customers," commented Tiptree's communications assistant Georgia Curnick."Hearing the news brought a huge smile to our faces and we wait in anticipation for the results in May!"
(pic 4) Above: Celebrating the 'great' news is Team Perrywood Garden Centre in Tiptree.
At Mooch in Bewdley and Stourport on Severn, co-owner Jon May revealed: "As soon as we heard the news we took to our socials and have been overwhelmed by the love and comments from our loyal 'moochers', during these tough times, when high streets up and down the country are feeling the effects of households reducing their spend. This news really did lift our hearts," Jon added.
Winners will be announced at the fabulous The Gift Awards on 11 May, held at London's Royal Lancaster Hotel, bringing together The Giftware Association's Gift of the Year Awards and The Greats gift retailer awards – currently celebrating their 21st milestone year – organised and owned by Max Publishing, publishers of Progressive Gifts & Home/GiftsandHome.net.
At the lavish awards event, both gift product excellence and retail prowess will be recognised and rewarded.
Tickets and tables for the awards event can be booked via the Max Publishing digital box office at Max-Tickets.net, or by contacting event organiser Createvents: clare@createvents.co.uk or 0118 334 0085.
To find out more about The Gift Awards and book tickets, visit www.thegiftawards.com and www.thegreatsawards.co.uk
Top: Team Brand Academy are shown jumping for joy at the 'Greats' news.