Following a major study conducted by Spring Fair, Autumn Fair and Pure London, part of the ITE Group, two thirds (66%) of UK retailers believe it will take their business three years or more to achieve true sustainability. UK retailers said that they hoped to increase the percentage of products that are sustainable by 33% on average by the end of next year.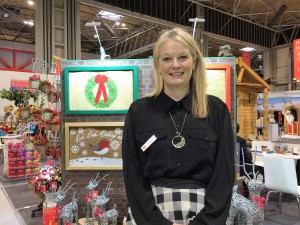 "Our study confirms that the UK retail industry is passionate about taking action on sustainability," states Julie Driscoll, UK regional director for the ITE Group. "However, there are significant barriers to overcome. To achieve true sustainability takes significant resource, time and investment. Arguably, it's a continuous process for improvement rather than a destination. Retailers aren't shying away from that responsibility, but they are being realistic when it comes to how quickly the change can happen."
The findings revealed that respondents estimated that to make their products sustainable they would have to increase retail prices by an average of 19%. In contrast, they estimate consumers would only be willing to pay 9% more.  Some 20% believed the failure of suppliers to act sustainably or transparently was the biggest challenge.
When asked about the most important reason for sustainable behaviour, 80% of retail businesses stated it was the future of the planet – above brand image (6%), economic prosperity (6%), increased business productivity, reduced costs and greater regulatory compliance.
Of the 1,896 national and independent retailers that took part, 73% said they had made changes to their operations to become more sustainable, but they were realistic that total sustainability was still out of reach.
Julie Driscoll continued: "The greatest challenge to sustainability for the retail industry often comes from their supply chains. As well as continuing our Power of One sustainability campaign, all our future shows will be focusing on educating and upskilling both retailers and suppliers on sustainability issues, so that real change becomes easier."
Autumn Fair,  which will be hosting talks and workshops from leaders in sustainability, takes place from September 1-4 at the NEC in Birmingham. Visit www.autumnfair.com.
Top: Sustainability will be a key focus of Autumn Fair. Visitors are shown at last year's show.