When mother and son Shashi and Sanjay Aggarwal co-founded Spice Kitchen on Christmas Day 2012, little did they think that their gift-led spice tin business – that started out online as a retirement hobby for Shashi – would go from strength to strength over the next decade, winning a Gift of the Year award in 2022, and leading to Radio 4's You and Yours presenter, Winifrid Robinson, interviewing them on the programme's Gap Finders slot yesterday (2 February).
Explaining how it all began, Sanjay told Winifrid: "Mum had been retired for a few years and, while having dinner on Christmas Day, she said she was bored and what could she do. I had the idea that she could sell her tins containing fresh spices. I took a photo of one of them, put it on eBay and someone bought it on Boxing Day. Little did we know that what started as a retirement hobby would turn into a business."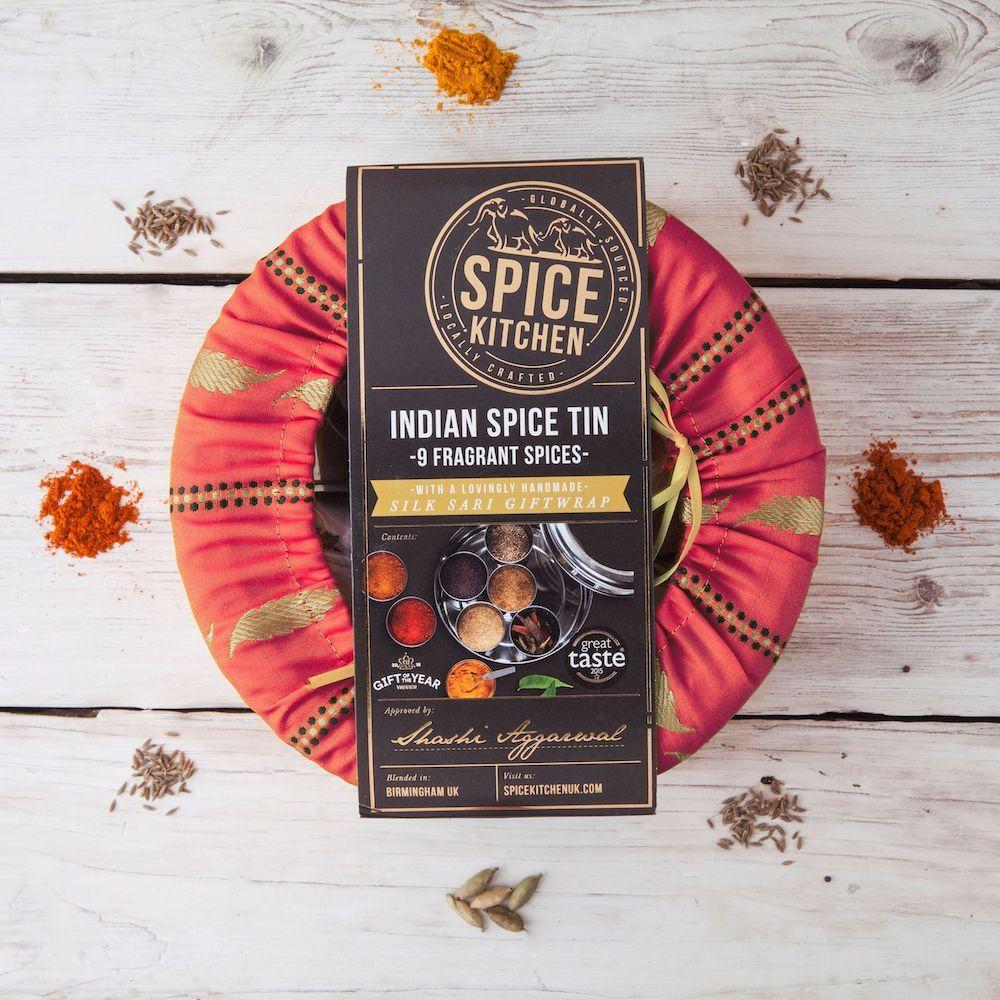 Continued Sanjay: "We continued selling online and were amazed from the start by how much demand we had for the spice tins and the sales we were doing. Then, in 2015, we applied and were selected by the BBC Food Show for a free stall, as an upcoming producer.
Explained Shashi (who, prior to retiring at 58 had owned a supermarket and hardware shop with her husband for 38 years): "I took one of my own saris and started decorating a few of the tins for display purposes. When people came to buy the tins, they kept saying 'can we have the one with the cover on.' So that's where the inspiration came from. I then thought, why don't I cover all my tins in a sari and make the tins very gift-y. We only made a few tins for the show, but everyday I would come home and make a few more tins and cover them.
"Our expectations were very small, but doing the show made us realise that there was a big market out there wanting the products, and sales started increasing year on year. In fact, although Spice Kitchen was meant to be a hobby  I've never worked so hard in my life," Shashi told Winifrid. "I'm doing more hours now than when I was running the supermarket!"
Sanjay meanwhile, who ran his own recruitment business in his mid-'20s, in parallel with Spice Kitchen, gave up his career to work full time for Spice Kitchen following the BBC Food Show. "In 2016, 2017 and 2018, we exhibited at a lot of trade shows, to include gift shows, where we met different types of retailers from gift shops to farms shops and delis. Our products sit uniquely in the market – we haven't had any direct competitors – and we have made the tins not only accessible to the Indian community but also very accessible to a wider market. We have also won lots of awards over the years, which has been very humbling, and have been amazed by the uptake both from consumers and retailers. Five years ago, we opened our first small commercial unit, and 18 months ago we moved into larger premises."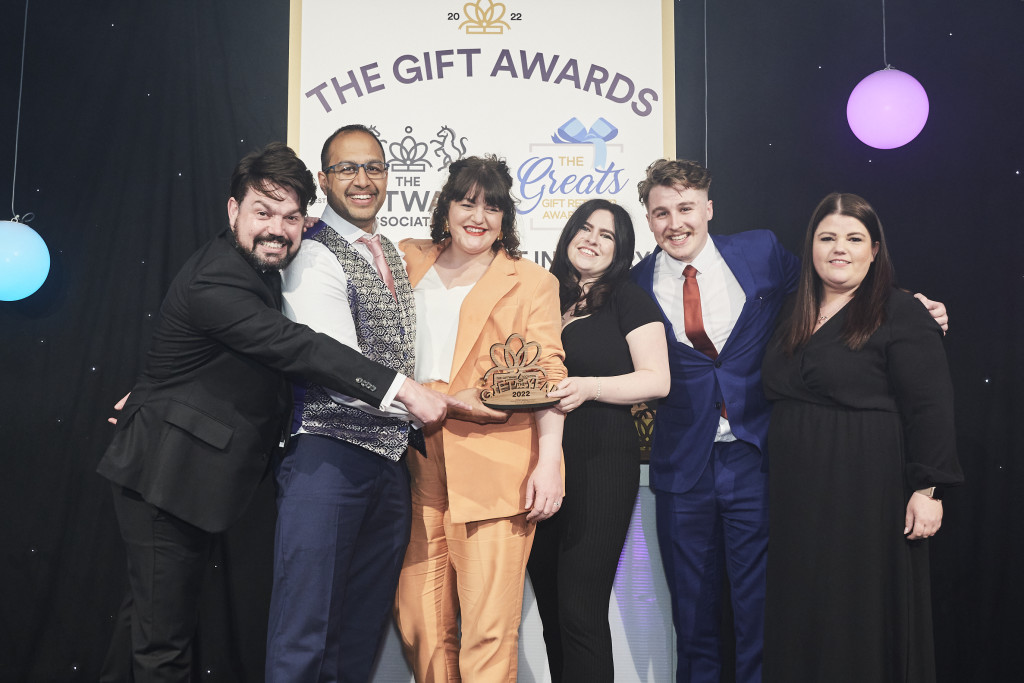 Asked by Winifrid what's next for Spice Kitchen, Sashi replied: "It's really down to Sanjay, but we've started to make lots of spice blends from around the world, which are packed fresh, and I have also written a cookbook and am continuing to develop more recipes."
Spice Kitchen will be exhibiting at Spring Fair (5-8 February, NEC) in Hall 4, stand 4A92.
Visit www.springfair.com
Top: Spice Kitchen's co-founders Sanjay and Shashi Aggarwal were interviewed by Winifrid Robinson on Radio 4's You and Yours Gap Finder slot yesterday (2 February).