Following the success of gift and home shop Kemps General Store in Malton, owner Liz Kemp – a finalist in The Greats 2019 Best Newcomer Midlands, North & Scotland category – recently opened Kemps On the Coast in Whitby.  "It's Kemps with a salty twist," quips Liz.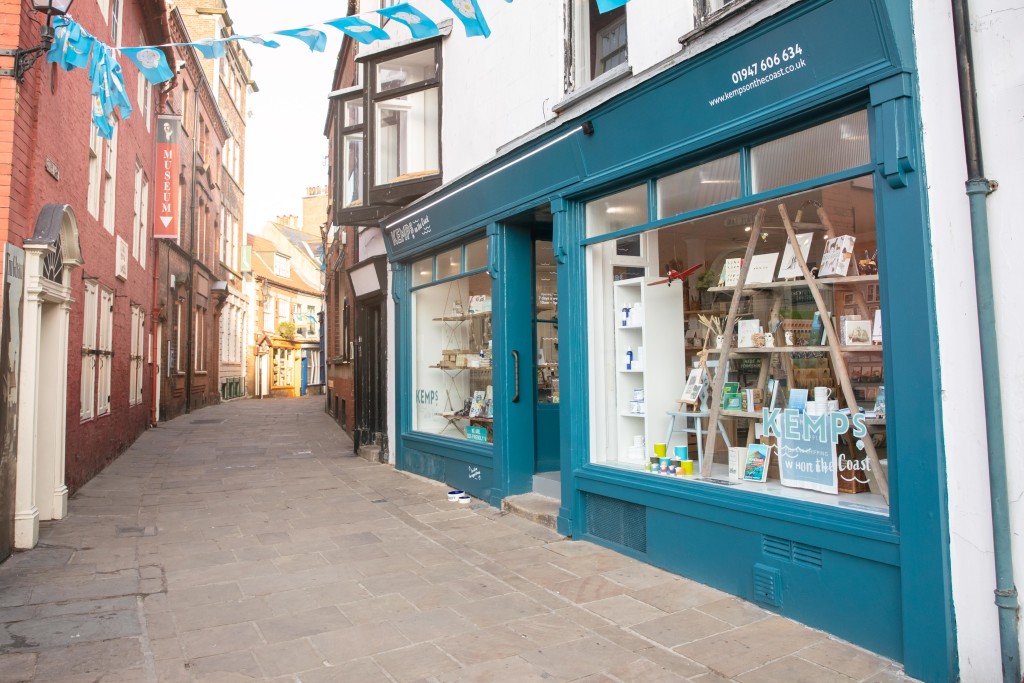 "I looked far and wide for the right location for the next Kemps, and Whitby's heritage, constant residential community and excellent visitor numbers played a part in my decision," explained Liz.  "I also recognised the growing success and investment in Whitby and its year round attraction.  It's a hot destination and I'm looking forward to riding that wave."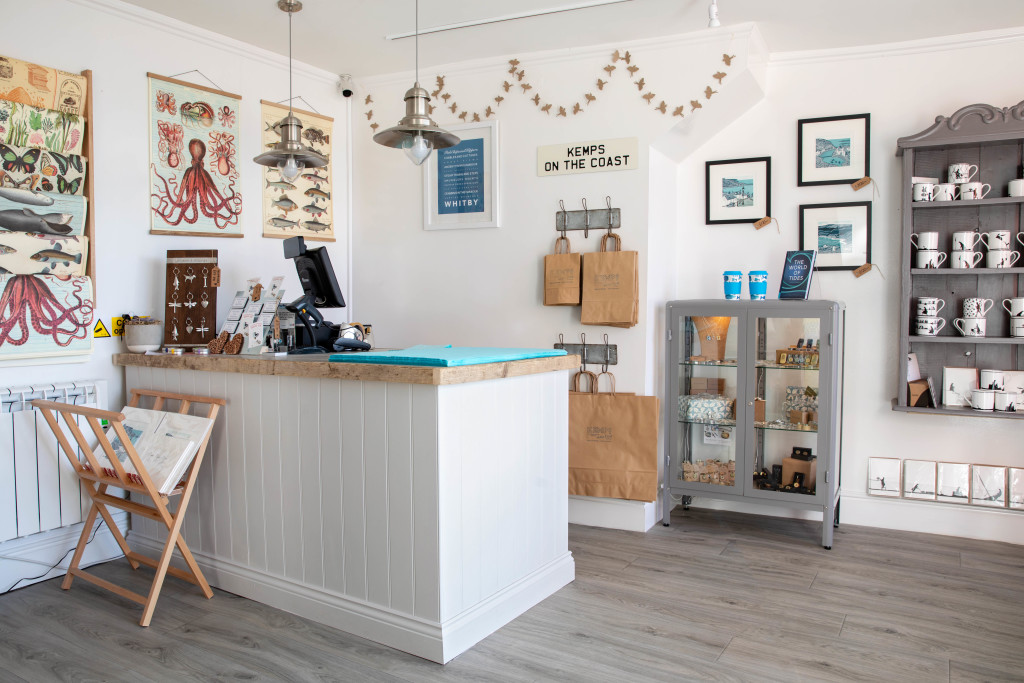 The new shop reflects the original Kemps but with a coastal theme to include the British seaside and elements unique to Whitby: "I value usefulness in items, as well as those that catch the eye – objects that years later remind you of a memorable day, bringing back the smell of the salt and the sound of the sea," continued Liz.
In 2018, Kemps was one of 100 UK businesses nominated in the annual Small Business Saturday event. The store was also shortlisted in the FSB Celebrating Small Business Awards 2019.
The shops sell products that are mainly British made and sourced locally.
Top: Liz Kemp is shown in her new Whitby shop. (Credit: Olivia Brabbs Photography)