"What independents are needing now, more than ever, is a measure of certainty and clear direction if we are to successfully navigate the most challenging economic circumstances we have seen for years," states Andrew Goodacre, ceo of Bira (British Independent Retailers Association), which includes gift shops among its members.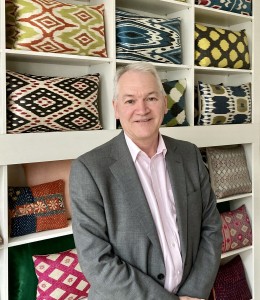 "The last few weeks in politics have been tumultuous for us all, and it's been difficult to keep up with so many changes that have been taking place. It's important that the government gets back to the 'day job' as quickly as possible so that damage to the economy and business confidence can be mitigated."
Continues Andrew: "Furthermore, we must retain a focus on delivering business support where it is needed, with policies that will make a difference to shoppers and high streets. My fear is that ongoing political infighting within the government will be an unwelcome distraction."
With a new cabinet office to be formed after the leadership election, Andrew set out his priorities for independent retailers:
"Businesses need certainty and need to know that there is a clear strategy to manage the economy through this very difficult economic period. With a new leader we would hope to move away from in-fighting to focus on what is really important – addressing inflation, revitalising consumer confidence and helping businesses with spiralling overheads. There are a number of ways that we would like this focus from the new government.
"Firstly, find ways of reducing the overheads faced by indie retailers – rates reductions to 2021 levels would be a start. Make consumers feel better off by reducing taxation, possibly by increasing the tax allowance threshold. Reducing VAT should also be considered -although there is an admin costs to businesses for this.
"There is also the wholesale reform and reduction of the business rates burden. It was wrong for the government to waive the wholesale reform of business rates because the rates system still places an unfair burden on physical retail so we would be looking for them to reverse this year's increase.
"There are two government funds to develop management skills and technology skills. These need to be maintained and eligibility criteria changed to allow more businesses to benefit.
"Independents also need certainty when it comes to decision making. If changes to departments are going to be made, the government needs to do this quickly and sensibly. In a crisis we need good clear decision making to give us confidence.
"No more unnecessary changes will be needed which invariably incur costs when all businesses are trying hard to reduce costs. A good example of this is when the idea of bringing back imperial measures was brought up. The government was considering doing something that is not essential at the moment.
"The government should also consider ways of increasing demand, for example, by reducing personal taxation or VAT, encouraging people to spend, which will help us all in the long run."
Visit www.bira.co.uk or www.neartoo.co.uk to see Bira's online shopping platform which encourages people to shop locally.