With Monday April 12 a red letter day for non-essential retailers in England – the all-important date when finally, doors can be flung wide open, and customers welcomed back with open arms – gift retailers revealed what they have been doing to up the ante when their shops can finally hang the 'We're Open' sign on the door!
"We're extremely excited to be able to reopen all our shops on April 12, and are now focusing our efforts on a memorable and grand reopening, to celebrate all those missed occasions and to show gratitude to our customers for helping towards the survival of our shops," says Priya Aurora-Crowe, co-owner of six Lark London gift and lifestyle stores. "We will be giving away 250 gift bags to all our customers, per store, to say thank you for all the support during these tough times."
Explains Priya: "We have used lockdown time to refurbish our Earlsfield store, by changing the flooring and all the shelving units to fit the Lark look. We have also remerchandised every store with all new products so that the customer experience is of newness and excitement. Our window displays have also been changed to reiterate the complete sense of change for this new start. We can only hope that this is the last lockdown we have to endure," she adds. "Back to bricks and mortar we say at Lark, and we cannot wait to interact with our customers again, go to trade shows and get off our computers!"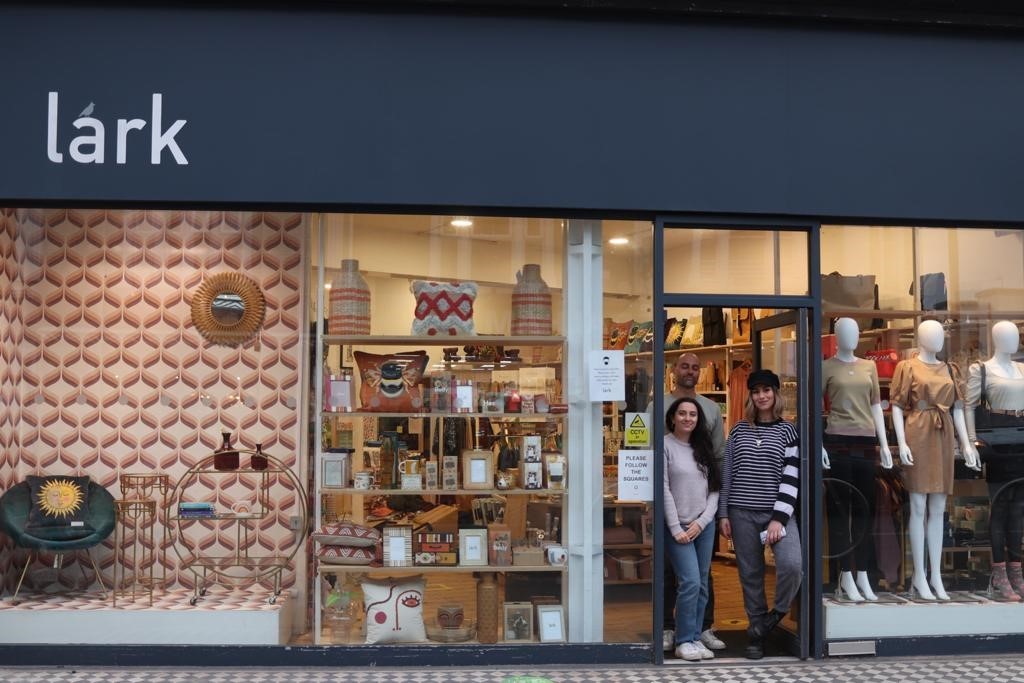 It's a similar story in the Midlands, where Hannah Bishop, co-owner of Cornucopia in Worcester, highlights:  "Our grand reopening on April 12 involves a complete restyle, with new window and in-store displays," she enthuses. "New and exciting stock will give us a fresh look, and the aim is for customers to be able to move around and browse displays in a safe and relaxed environment. New signage will remind customers about the importance of social distancing, but in a more relaxed way, and clearly priced goods will help them to shop in a less restricted way. We have simplified the layout without limiting the choice of goods."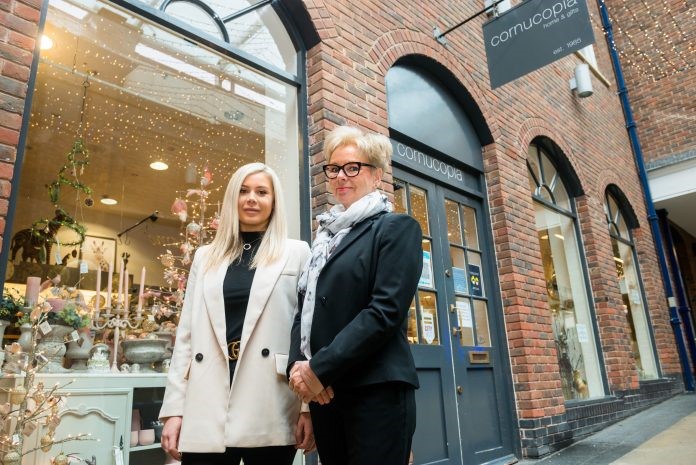 Also looking to re-open with a bang is Bradley Trevelyan, owner of two Raven Lifestyle shops in Tavistock and Totnes in Devon. "We've been making lots of big, eye catching changes to the stores that we're hoping will bring both old and new customers in," he states. "We've done the basics – touching up paintwork and doing all the fiddly jobs that never get done – but we've also fitted some new displays and made way for our very first clothing collection, which includes some exclusive collaborations and items that have never been available in-store before."
Explains Bradley: "Some of our favourite new ranges include Pop Icons, which we launched a few weeks ago online. It's been very popular so we can't wait for everyone to see how effective it is in store. We've also partnered with a new jewellery brand, ranged some great new gifts and homewares, and have everything looking bright and colourful for Spring/Summer. We missed out on a grand opening day for our Totnes store, so as soon as we can have an in-store event we will."
To read the full article in the March/April issue of Progressive Gifts & Home, click through to pages 15-17.
Top: A retailer gets ready to open her doors.