With Oxford Street having been greatly affected by three lockdowns in the past year, resulting in a dearth of office and shop workers, a demise of tourists, plus the permanent closures of Debenhams and Top Shop, Westminster Council has announced ambitious plans to revive and regenerate the Oxford Street District (OCD), committing £150m to the scheme.
Subject to Covid restrictions being lifted, visitors will be able to enjoy panoramic views of Hyde Park, Mayfair and Marylebone courtesy of a six month temporary 25m hill at the Marble Arch end of Oxford Street. If all goes according to plan, the climable attraction will open this summer and remain there for six months, with the Council anticipating that it will attract some 200,000 people, giving a welcome footfall boost to retailers such as Selfridges and John Lewis.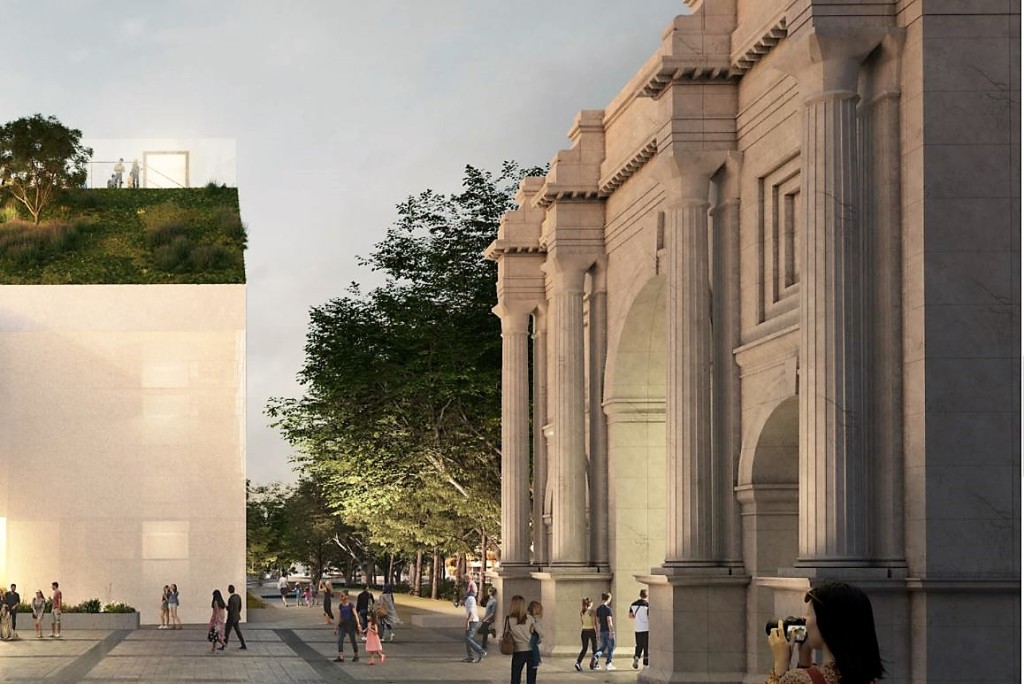 Other ideas to regenerate Oxford Street include wider pedestrian spaces, more trees and greenery and new lighting.  There are also plans for more pop-up shops and restaurants, cultural and leisure activities, as well as new ways to support SMEs and re-use existing buildings. According to the Council, several projects will be starting within weeks.
"The new framework builds on previous work and represents our significant commitment to the area," explained the Council's leader Councillor Rachel Robathan who unveiled the plans earlier this week (February 16). "The plan was already in development pre-pandemic but now also responds to massive changes to shopping habits and working patterns that have been accelerated by Covid-19."
Top: Westminster Council's plans for Oxford Street include creating a climbable hill at the Marble Arch end.