Two very different gift retailers took to the stage at Pulse on Sunday (May 13) to share how they started out in gifts and what the current challenges are. Victoria Suffield, owner of lifestyle store The Hambledon in Winchester, had her first taste of retail when she was a baby. "I was just three months old and my mother, who owned the Hambledon Gallery used to take me into the shop with her and place me under the counter," she recalled. "I went on to work at the shop, branching out into mail order, but coming back to retail. I opened The Hambledon in 1999, that now encompasses gifts, home, women's fashion, menswear and books.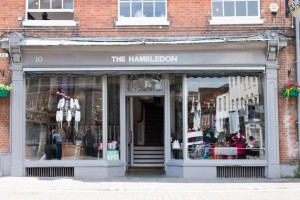 Speaking about the current challenges she faces, Victoria continued: "When I first started out it was about turning over enough money and also, having the confidence to buy stock. Today, there are so many challenges, especially from online retailers, along with other issues to include business rates. I believe that something really does need to be done to regulate independents."
Commenting on the internet, she said that she embraces it. "Instagram is made for independent retailers, as all you need are little bite size images," she stated. "I see it as a window on The Hambledon world."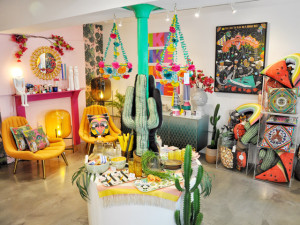 Victoria was joined on stage by Zoe Anderson who opened gift shop W A Green in London's Shoreditch just over a year ago, despite coming to retail from the world of advertising. "I was inspired to open the shop by a holiday I had in California. I loved the breezy aesthetic in the shops there, especially in relation to craft inspired products," she explained. "That was my starting point. Today, everything we sell has a thread of a story running through it." She says the biggest challenge she faces is getting people through the door. "But it is also a balance of having enough stock and new stock, and where to repeat something that has sold well. It's about understanding what is selling."
Highlights Zoe: "I have always used Instagram to position my brand. If people like my feed they will like my products in store, and a bonus is that people can now shop via Instagram."
Top: Gift retailers Victoria Suffield (right) and Zoe Anderson were interviewed by the Evening Standard's Katie Law at Pulse on Sunday.