As Greats winners took to social media and much more besides to shout about their success at The Gift Awards last week (11 May), GiftandHome.net reveals more 'greats' reactions . . .
"Totally thrilled to have won the Independent Gift Retailer of the Year – London, South, South East & East Angia award," exclaims Libby Holden, owner of Lovely Libby's in Rayleigh. "I still can't believe it, we're all on cloud nine. I feel so proud of my shop and my amazing team. It was such a wonderful evening celebrating with everyone in the gifting industry," enthuses Libby.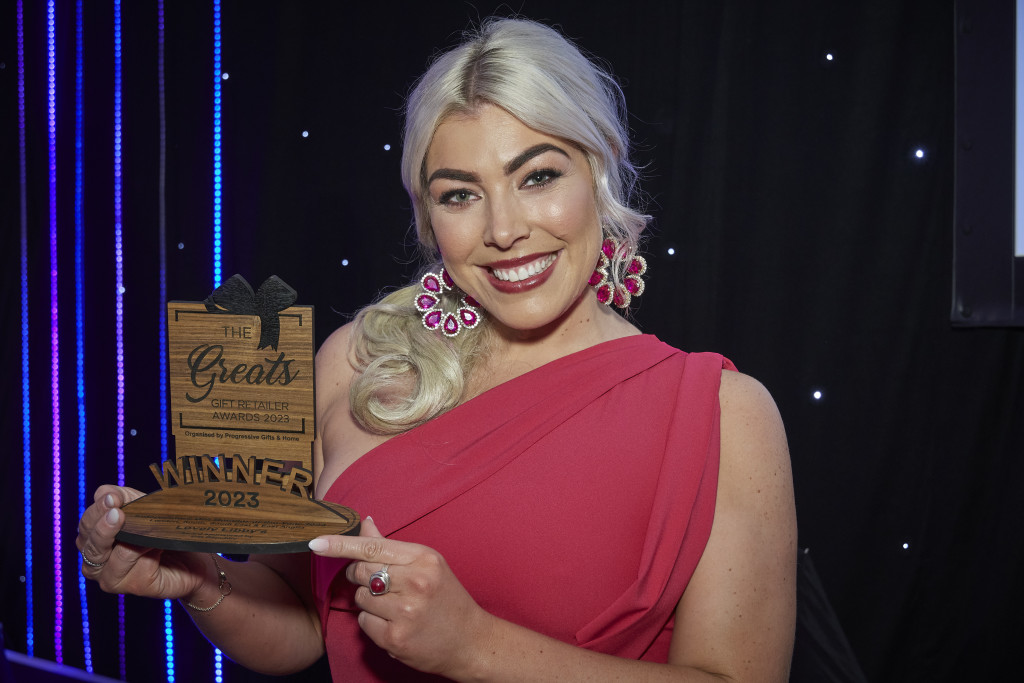 "We were absolutely delighted to have won the Greats  Best In Store or Window Display category," comments Kieron Cockley, co-owner of eight Brocante stores in Cornwall and Devon. "We have always worked incredibly hard to make our shops an exciting place to visit, never just piling things out. I was very happy that Katy Warnes, our visual merchandiser, was with us to celebrate. She makes sure the whole team is involved and that we have a clear direction. We feel strongly that we are competing against the big shops so need to make the experience in Brocante unique," emphasises Kieron.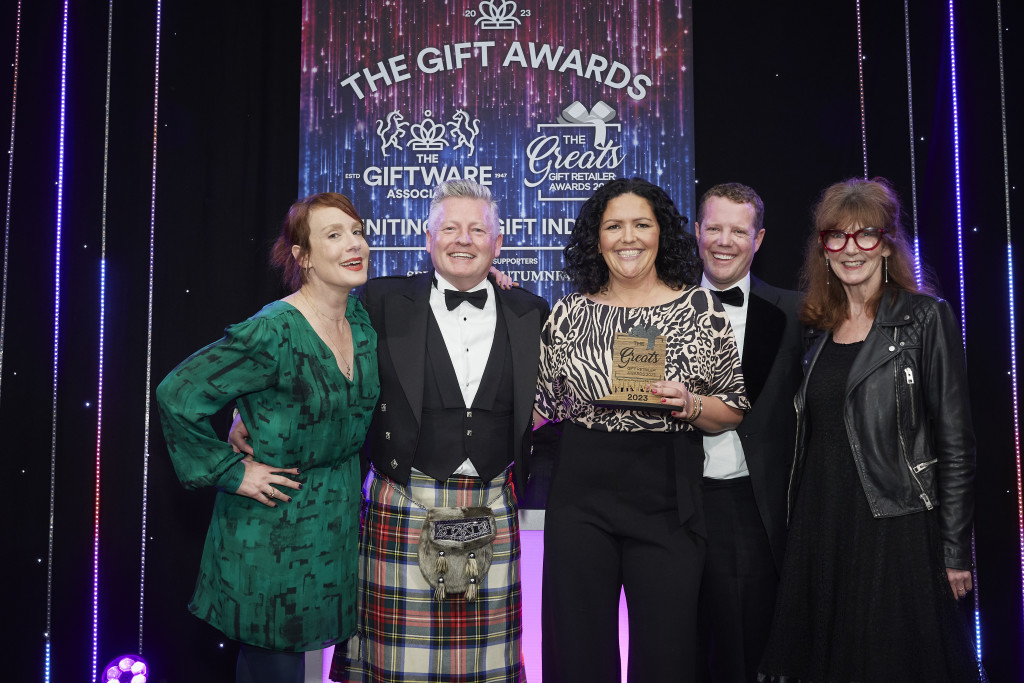 "We were so honoured to win the Greats Best Department Store retailer for Gifts, especially among such great competition within the category," comments Marianne Carter, buyer gifts and stationery at Morleys Stores. "We always strive to bring our customers a range of quality and diverse products and it's great to get recognition for this. A massive thank you to our suppliers for all the support they give in helping to make this possible."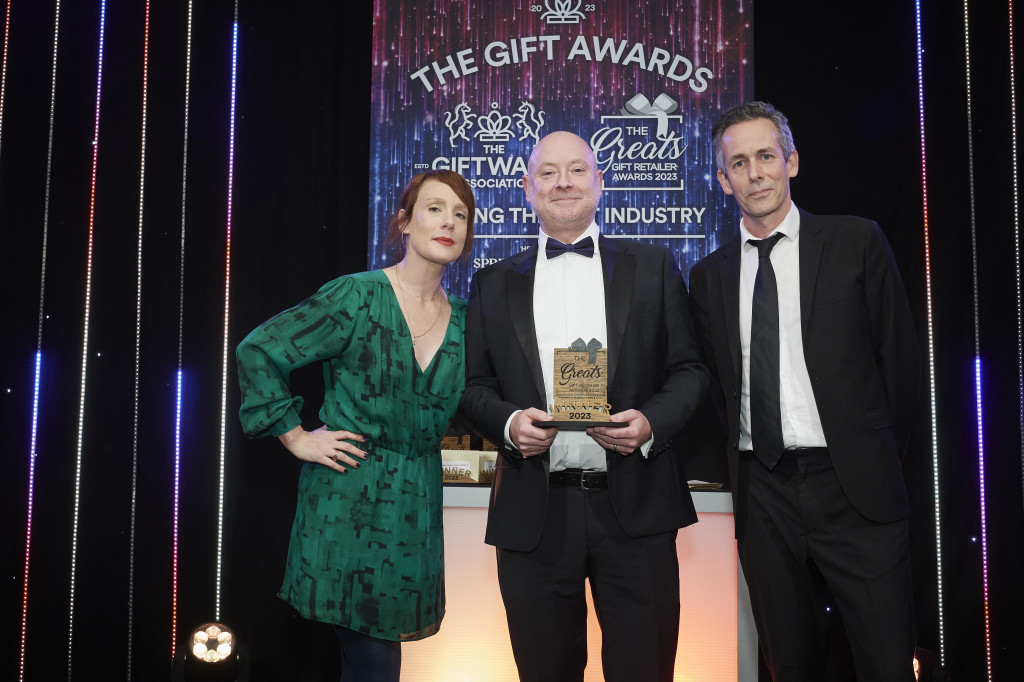 Added Martin Billing, owner of Bringing The Outside In in Wells-Next-The-Sea:"It was amazing to hear Bringing The Outside In announced as the Greats Best Non-Specialist Retailer of Gifts, and a real privilege to share this achievement with so many of our industry peers."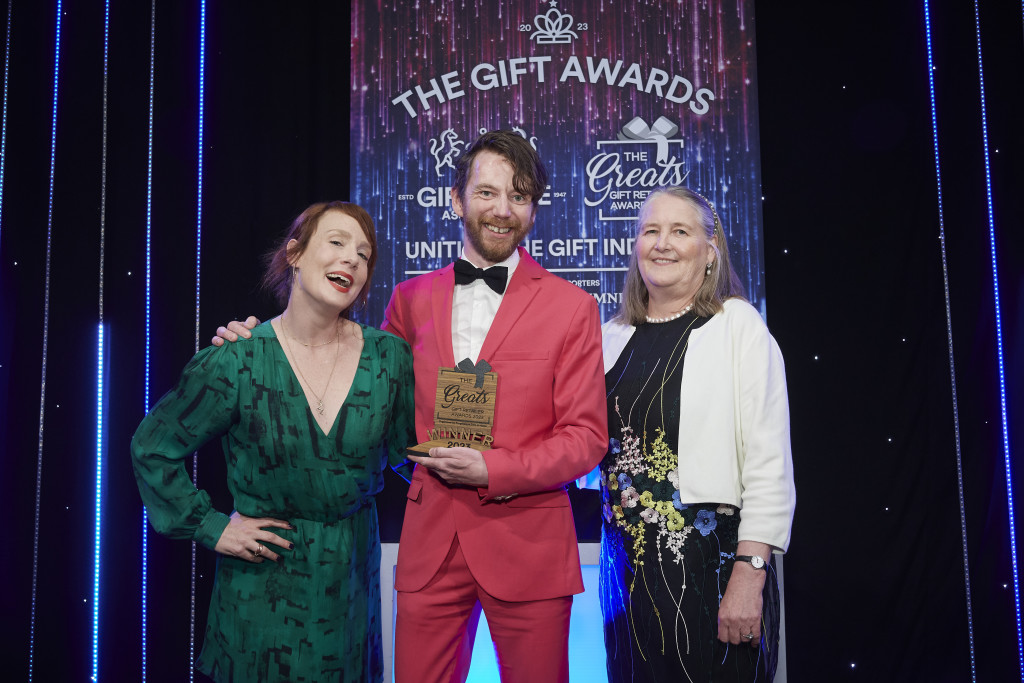 The winners of The Gift Awards 2023 – uniting The Gift of the Year Awards and The Greats Awards – were announced on 11 May at London's Royal Lancaster Hotel.
Top: Big smiles from Greats award winners team Brocante, who are shown with 'Dragon' Sara Davies MBE (centre), founder of Crafter's Companion. Sara was among the judges of the Gift of the Years awards, with Crafter's Companion sponsoring The Greats Best Garden Centre Retailer of Gifts category.