Having initially appealed to children, Dick Bruna's universally adored white rabbit Miffy, first introduced 65 years ago, is now a timeless global entertainment brand, with strong appeal to adults too, generating leading licensing partnerships in many key sectors, especially in giftware and homewares.
In celebration of Miffy's 65th anniversary this year, an exciting array of new licensed products were launched across a wide variety of categories to include a new gift range a range from Star Editions;  cups, coasters and napkins from Magpie; a limited edition range of Miffy bags and purses from Strathberry, and a range of silver and gold vermeil jewellery for the teen and adult market from Licensed To Charm.
Miffy has also been a member of the Rainbow Designs' licensed family for over 20 years.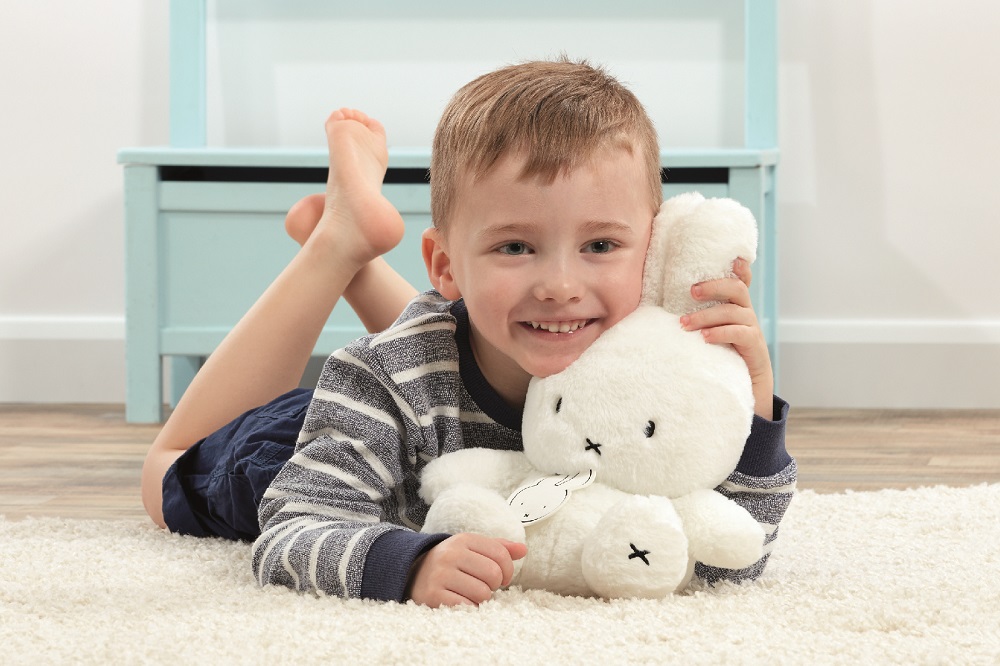 "The design is kept as simple as possible and we always turn inwards to find answers," Mark Teunissen, senior project manager at Dutch company Mercis (which represents and manages the global entertainment brand) told GiftsandHome.net.
 "The vision is that everything should be long term, and we keep perfecting what we do. On a global stage, there are huge cultural differences, so we leave a lot of room around that while sticking to certain design criteria: not busy; keeping to the essence of product and Dick Bruna's vision. We have a strong philosophy and we correct any mistakes very quickly. Within restrictions, creativity thrives! Dick got something so right with his artwork, and we only use his illustrations which are being applied in a modern way. He really did create something unique. People have tried to copy it but they can't. He even mesmerises us at times!"
Mark highlighted that the secret of the brand's success is that Miffy speaks directly to children. "There are no barriers. Miffy appeals to the kid in us all, with Dick capturing that essence in his design. It is genuine and works all over the world. Our mission is therefore to share Dick Bruna's philosophy with as many people as possible."
Two years ago, Mercis created a digital platform connecting the brand's many licensees, which was developed for smaller retailers around the world who struggled to place large orders.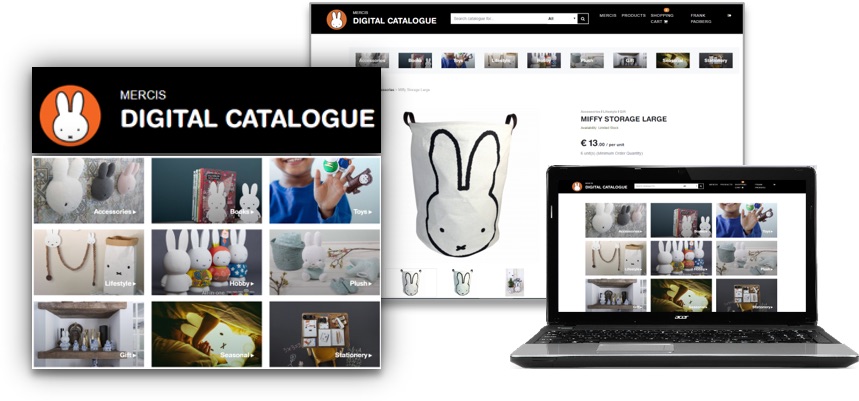 "Over the past 10 years, the Miffy brand has really grown in stature, with independent retailers looking to stock the collection," explained Mark. "This digital tool has given them an opportunity to test the market, ordering little and often using one sourcing channel,rather than having to go to individual licensed suppliers," highlighted Mark. "It's also given them the opportunity to upscale, with many retailers ordering Miffy items as props too. In the absence of trade shows, this digital tool has given independent retailers the opportunity to source what they need and to see the new collections."
This Autumn saw the global launch of a limited edition Miffy Fashion Design Collection – a signature range of exclusive 33cm plush dolls, manufactured by Dutch soft toy company International Bon Ton Toys – a special initiative that involved international art and fashion academies in the UK, Hong Kong, Italy, Mexico and the Netherlands, with the event specially created to celebrate Miffy's 65th anniversary.
The collection has been rolled out in specialised stores around the world with the limited edition currently being sold via high-end retailers worldwide and online. "The designs have created a highly original and collectable range of merchandise," Mark emphasised.
He added: "Miffy has been around for 65 years and hopefully she will be around for another 65!"
Read the full article, Celebrating Miffy, in the October/November issue of Progressive Gifts & Home. (Click through to pages 24-25)
Top: Part of the new Miffy collection from Magpie.