With the world still in the clutches of the Covid-19 pandemic, will China continue to be a major source of manufacture and supply for the UK gift and home industry, or will there be a shift to other countries in the Far East? And what effect is the absence of Far East physical trade shows having on sourcing? Leading names in the industry share their views and insights with GiftsandHome.net.
"Covid-19 is likely to have huge short and long term implications for manufacturing in China and the Far East," says Stephen Illingworth, head of product development and national accounts sales at Widdop and Co.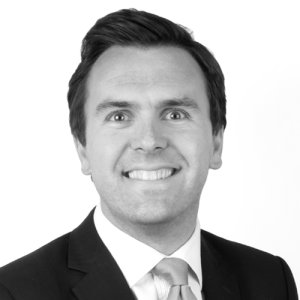 "In the short term, survival of the supply chain and trying to get back to some sort of dependability will be the key for all of us. Many small factories who have lost significant business at this time from all over the world will struggle to get sufficient demand to survive. If they do survive, as they cut their workforce to adapt to lower demand, their ability to maintain lead times and ship dates will result in many delays to shipments and the extension of the time taken to get replenishment stock on good products. In addition, with seasonal, short term labour filling the peaks of resource needs, their inexperience will potentially lead to a lot more quality problems, especially for factories, where skilled craftsmanship has been the key to their success."
Continues Stephen: "Aside from what we already know we want to order, the biggest challenge we all face in the short term is locating great product and factories without actually travelling there in person. For years we have relied upon looking at quality first hand at shows or factories, spending time looking the owner in the eye and assessing whether they will be someone to partner with, depend upon, and that will maintain, in Widdop's case, the extremely high standards of ethical and technical standards we expect to be upheld across our supply chain.
"In the long term, aside from the normal volatility that economic crises have upon cost prices and currency, we also cannot ignore the intangible, and hugely unfair, damage this crisis has done to the perceptions and opinions of product imported from China. We will have to look closer to home for affordable manufacturing and we will have to interrogate our supply chain more to maintain the highest standards we seek as compromises are made by factories saving costs."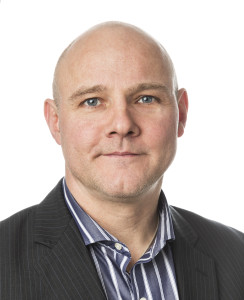 At Joe Davies, commercial director Paul Hooker points out that China is the global centre of manufacturing for the gift and home industry. "Certainly, the inability to travel to the region without entering quarantine, and the cancellation of major trade shows such as the Canton Fair, has made things more difficult," admits Paul. "Product development too, is hampered without global demand, and it is unlikely that 'normality' will return anytime soon."
However, he highlights that fortunately, the Chinese are very resilient, with many forward thinking factories that are already developing and delivering new products.  "All that said though, the sad reality is that not all retailers, suppliers or manufacturers will make it through, and there will be some casualties as a direct result of Covid-19 through no fault of their own.
"While things, in the short term, will be different, at Joe Davies we are continuing to work hard with our factories and suppliers to bring new products to market as usual.  While the pandemic and lockdown has had a profound impact on our high streets, we are seeing orders pick up again. At the end of the day, people love to shop, and our industry is filled with many vibrant, motivated and hard-working independent retailers that will shine through.  It's our job to make sure they are supported with outstanding service, a great product choice and value for money."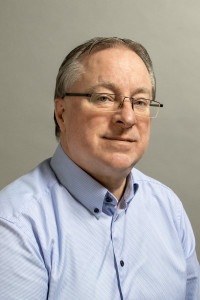 Looking optimistically at the situation is Julian Hunt, managing director of Lesser & Pavey. "In the long term, I don't think Covid-19 will have any big lasting effects on Far East manufacturing," predicts Julian.
"In years gone by, these countries have shown their resilience and I am positive they will again. Their efficiency, quality and work ethic is something still largely unrivalled in our opinion. Sea freight and air freight has had its ups and downs throughout the pandemic," he continues. "Unfortunately, when demand goes up, so do prices and that's not something we are used to seeing in lots of industries – in fact, we saw oil go below $0 a barrel this year! However, I must say that it is a shame that shows have suffered cancellations through the pandemic. We work hard throughout the year so that we do not have to rely on Far East shows to do our buying, but there are lots of companies that do. We have launched hundreds of new products this year and still have lots of ranges still to be launched, but we are always on the lookout for new, so it would have been nice to visit the shows as well."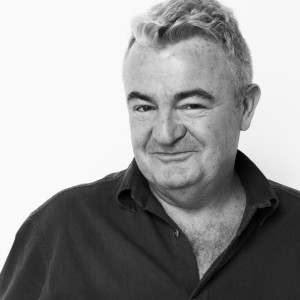 Also seeing positives is Nigel Biggs, ceo of Rex London. "Manufacturing in China has bounced back pretty quickly," says Nigel. "The overall disruption was limited and amounted to not much more than a six week delay to our incoming products. Now the flow of goods is completely back to normal we're still bringing in many new products as we would at any other time. We have some good long term relationships with our partners in China and envisage that continuing."
He adds that, of course, the manufacturers, like everyone, will face the impact of the economic slowdown which will probably see a drop-off in demand for some types of goods, at least in the short term. "But even though the manufacturing is up and running again, it isn't completely the same. Our small team of buyers usually travel to China twice a year to search for new suppliers and visit existing ones. This year, both trips have been cancelled which has meant we've needed to find new ways of working. Our suppliers have more than risen to the challenge though, with more regular communication and innovations such as virtual showrooms."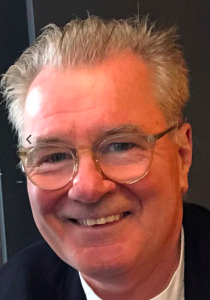 "As the global hub for manufacturing, China's manufacturing sector has continued to be the major driver of growth in the Chinese economy. Now the second biggest economy after the USA, China is still very much on the rise," states Greg Warrington, ceo and co-founder of Sourcing Support Asia.
"While China will need to manage the impact of the world blaming them for coronavirus, a trade war with the US and a potential row with the UK/EU over Hong Kong, I think it is unlikely to make a significant difference to the world's continued reliance on China's manufacturing capability and low competitive prices."
Read the full article that appears in the September issue of Progressive Gifts & Home. (Click through to pages 17-21).
Top: Will China continue to be a major source of manufacture and supply for the gift and home industry?