With sales of candles, reed diffusers and melt burners on the rise this year, helped by people choosing to work from home, gift and card shop Paper Tiger in Edinburgh, owned by Michael Apter, has launched a range of six fragranced candles that capture the essence of the city.
There are six scents in the range: New Town (Peppermint, Lavender & Rosemary); Old Town (Lime, Basil & Orange); Comely Bank (Geranium, Bergamot & Lavender); Portobello (Patchouli & Ylang Ylang); The Meadows Lemongrass & Lavender); Leith (Lavender, Sweet Orange & Clary Sage); and Auld Reekie (Cedarwood, Cinnamon, Cloves & Orange).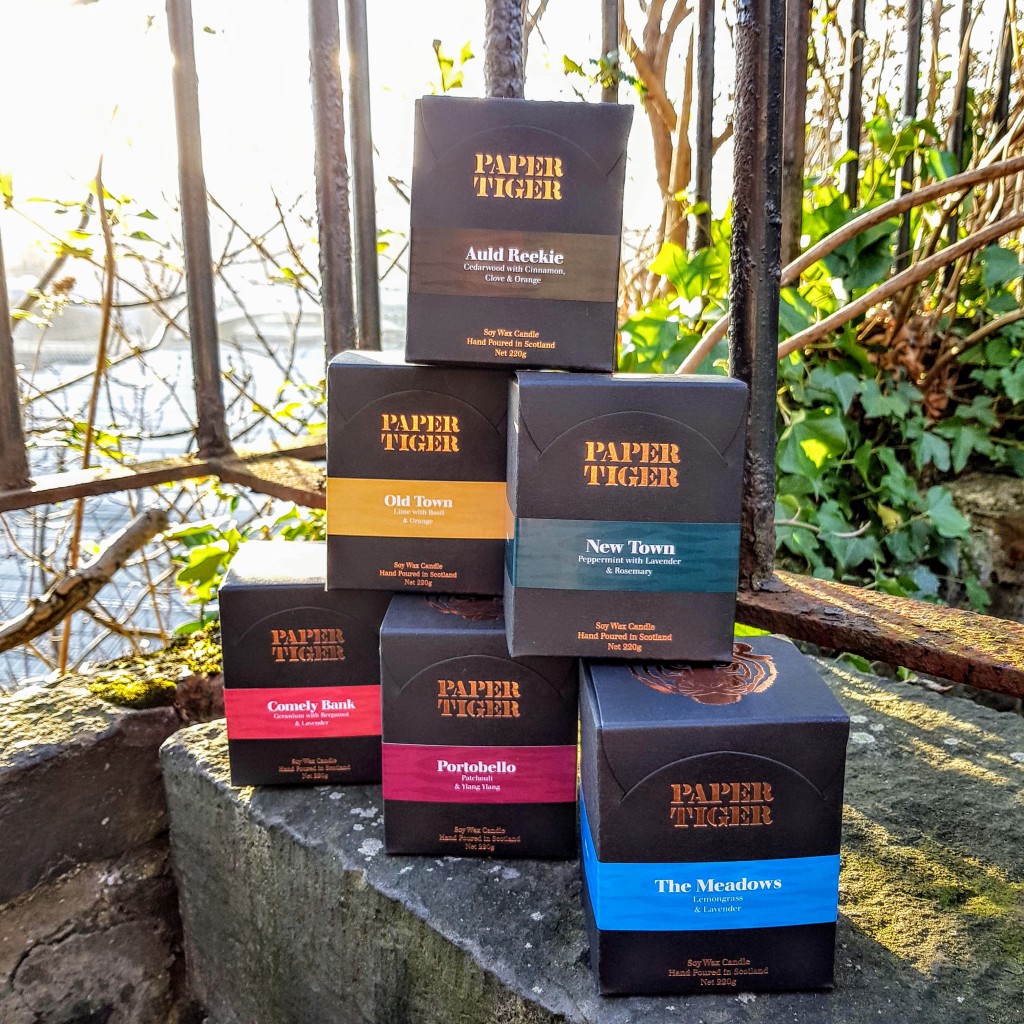 "Edinburgh is a beautiful city that demands your attention and takes command of your senses," explains Michael. "The contrasting architectures of the Old Town and the New Town are surrounded by the  sweeping expanses of the Firth Of Forth to the north, and the Pentland Hills to the south. We have therefore taken inspiration from the geography and the unique history of Edinburgh to create a collection of candles that reflect the ever changing moods and character of this famous old city."
The candles are 100% natural and are hand poured in Scotland using plant based soy wax and natural essential oils.  Each fragrance is available as a travel tin, a room diffuser and in small and large glass candle sizes.
For more about home fragrancing, (click through to pages 45-47) to discover what's trending for Autumn/Winter in the September issue of Progressive Gifts & Home.
Top: New Town: one of six Edinburgh themed fragrances from Paper Tiger.