A survey undertaken by the British Independent Retailers Association (Bira), whose 6,000 members include gift shops, has revealed that the majority of indies will not be slashing prices and participating in Black Friday which officially kicks off on November 26.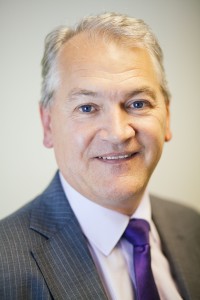 "From our research, around 85% of independent retailers are not participating in Black Friday, which is higher than ever before," states Bira's ceo Andrew Goodacre. "We have always known that independents don't see much value in this event."
He continues: "The main reasons for them not wanting to take part is because they either don't agree with the idea, there are higher prices, and there is also insufficient volume to make the large discounting work. They also need to preserve their margins. This, coupled with many of our independents experiencing supply chain issues, has proved to be a real challenge."
Andrew highlighted that the retail sales data for October showed a promising increase, with online sales falling to 27% of total sales. "This trend indicates that shoppers have returned to shopping on the high street as they start to prepare for the festive period."
However, despite these positive indicators, he said that the Association remained concerned about rising costs for smaller retailers and the problems in the supply chain that are impeding the independent retailer's ability to meet consumer demand. "This current trading period is the most important one for retail, and we need stronger sales in November and December to help retailers take on the many challenges that await them in 2022."
Top: According to Bira, some 85% of its members will not be participating in Black Friday.