Award winning, gift-led bath and body company Mad Beauty is building on its success in the UK – where it has seen dramatic growth over the last two years – with Disney extending the company's license to allow expansion from the UK to Europe, the Middle East, Africa, Israel and Eastern Europe, further strengthening the partnership between the two companies.  
"Our Never Too Old range for Disney has been a huge success in the UK with listings in most of the main high streets and online retailers," comments managing director Trevor Cash. "As a result, we are delighted that Disney has recognised that our designs will have a much broader appeal, extending our contract to include the whole EMEA region."
Disney's Samar Selby added: "Mad Beauty have collaboratively grown our licensed business within the teen and adult consumer segment, and have continued to bring fun, creativity and innovation to the category for Disney."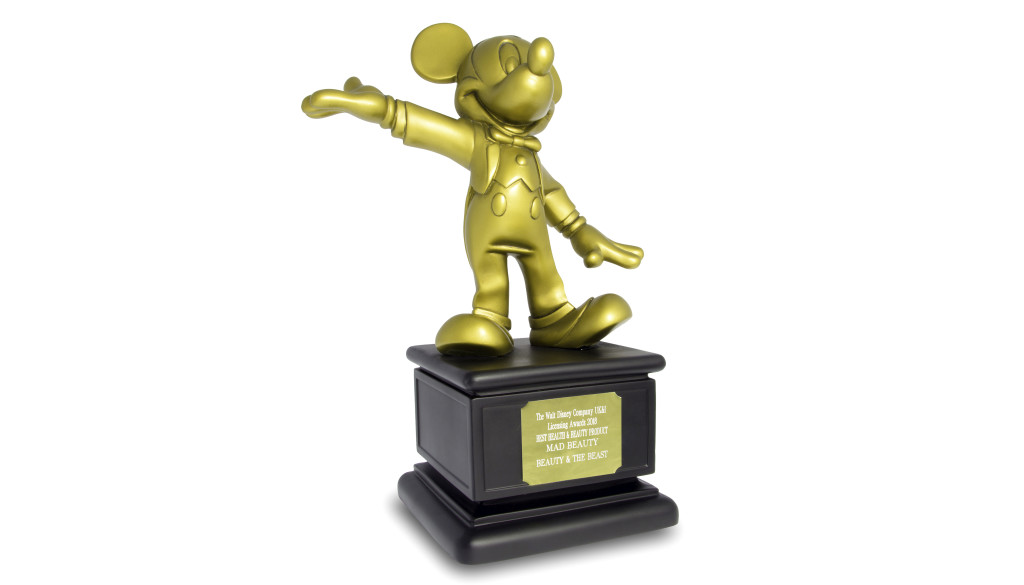 Last year, Mad Beauty won the Disney Company's Health & Beauty Product of the Year 2018 category for its Beauty and the Beast range of bath and body gift collection.
The trophy was presented to Trevor Cash at the Disney UK&I Licensing Awards.
Founded in 1998, Mad Beauty specialises in licensed products that are designed in the UK.
Top: A trio of Mad Beauty face masks.