In celebration of the Queen's 70 year reign, commemorative Platinum Jubilee souvenir giftware is sure to ring up worldwide sales this year, with Karl Baxter, owner of Wholesale Clearance UK, hoping that customers will buy his 7,200 pieces of limited edition Platinum 'Jubbly' stock, turning it into a 'nice little earner' as Del Boy would say.
Karl was approached by a Chinese manufacturing company to sell the Jubilee souvenir stock after their fulfilment partner in the UK refused to take it due to a 'translation error'.
The crockery set – a plate and a mug – features the Queen with the Royal coat of arms, but instead of saying 'To Commemorate the Platinum Jubilee' the text reads 'To Commemorate the Platinum Jubbly'!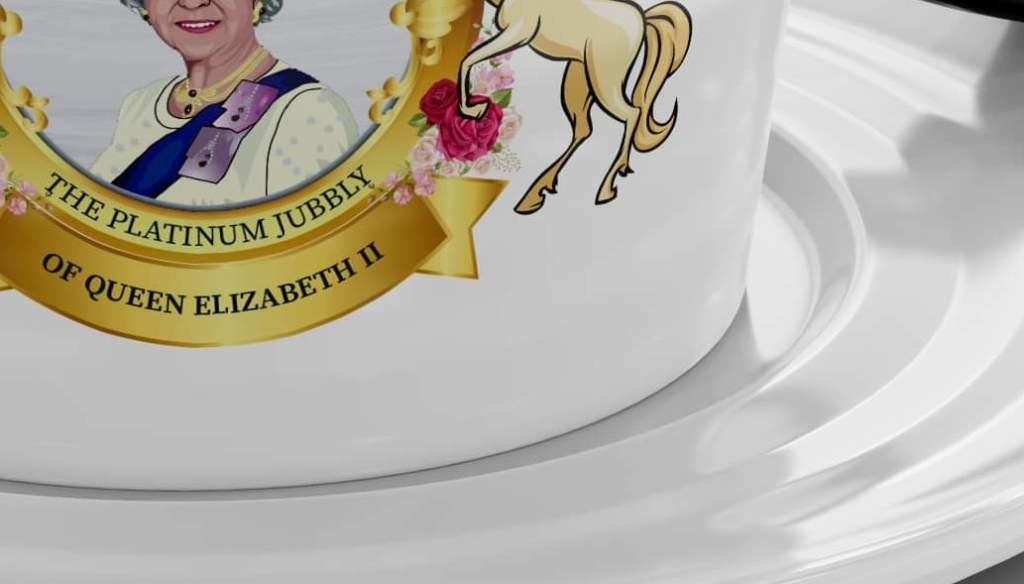 Royal misprints have happened before. For Kate Middleton and Prince William's wedding, Prince Harry was accidentally printed on the mug instead of his brother. And another famous redhead, Ed Sheeran, was once printed on a plate, for Meghan and Harry's wedding.
Over the years, Royal memorabilia has attracted fans, drawing collectors from across the globe. The Royal Collection saw record sales of £21.7m in 2019following Harry and Meghan's wedding, a record likely to be topped this year by keen Brits looking to get their hands on sought after memorabilia.
Top: A plate 'To Commemorate the Platinum Jubbly'.