"Autumn Fair and Spring Fair have always been a core part of the licensing calendar – trade shows where a lot of licensing is featured. But trade shows are not all about the product.  A key element is meeting friends and colleagues, often by chance in the aisles, and catching up. News, ideas and opportunities are exchanged, and this is an element of the licensing business I have been missing, so it was lovely to meet so many licensing friends in the aisles last week. Licensing featured throughout the show. Reassuringly in some cases, it seemed that not much had changed while, encouragingly, I spotted some new things.
"Seeing Puckator's Solar Pals range, which features an array of licensed characters such as Mr Bean, Shaun the Sheep, and Wallace and Gromit, is a reminder of how licensees can use licensing to build a range of products and create unique products that develop into successful ranges. The Solar Pals range is a long-running one and seems to be one that independent gift retailers in particular buy into. The products display well and are good ones to demo in-store, encouraging consumer pick them up. The licensed characters in the range add value and are instantly recognisable.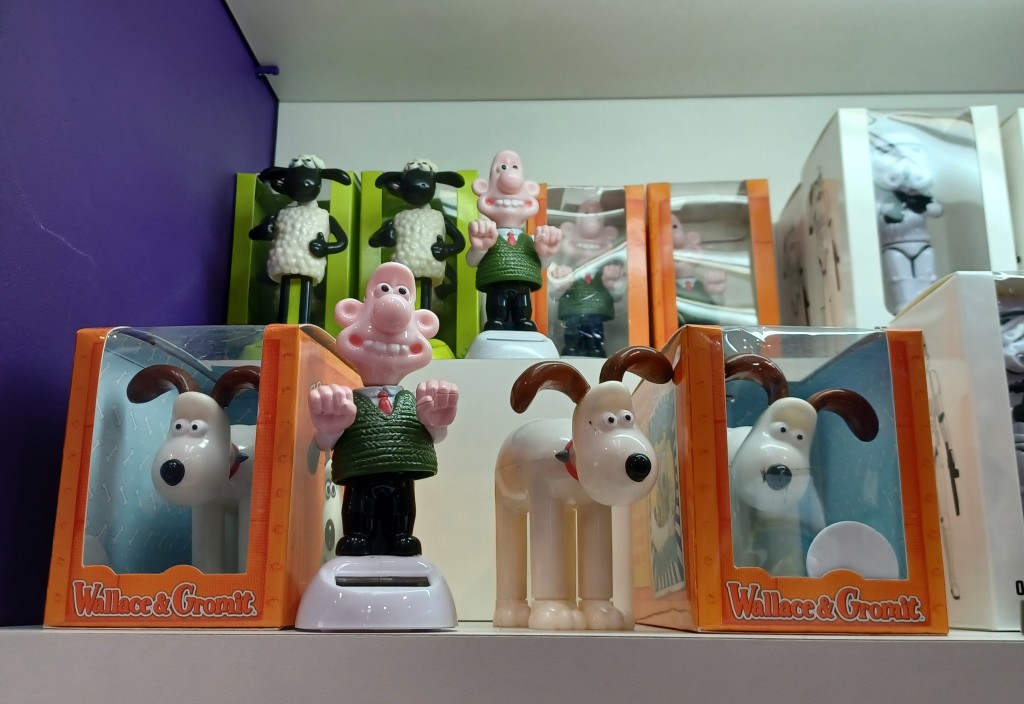 "Puckator has used licensing to accelerate the growth of the Solar Pals range and it is a great example of how licensing can help licensees create market presence. Watching the Solar Pals collection moving, nodding and bowing in unison is always strangely calming at Autumn Fair, so it was good to see them back on show for that reason alone.
"One development I have noticed over recent years has been how different genres of licensing are breaking through into the mainstream, featuring alongside the more established character licensing strand. Autumn Fair demonstrated this again.
One of the emerging genres is music and, within that, The Beatles is one of the leading brands. As an example, Paul Lamond Games had a full range of Beatles jigsaw puzzles.
"Another emerging category is licensing associated with charities and, in turn, charities looking at licensing as another revenue stream for them. A good example of this development was on the Half Moon Bay stand where it had a lovely range of RSPB shaped mugs. The Toucan particularly caught my eye. The range is a high quality one with great detailing, bold colours and a bright finish.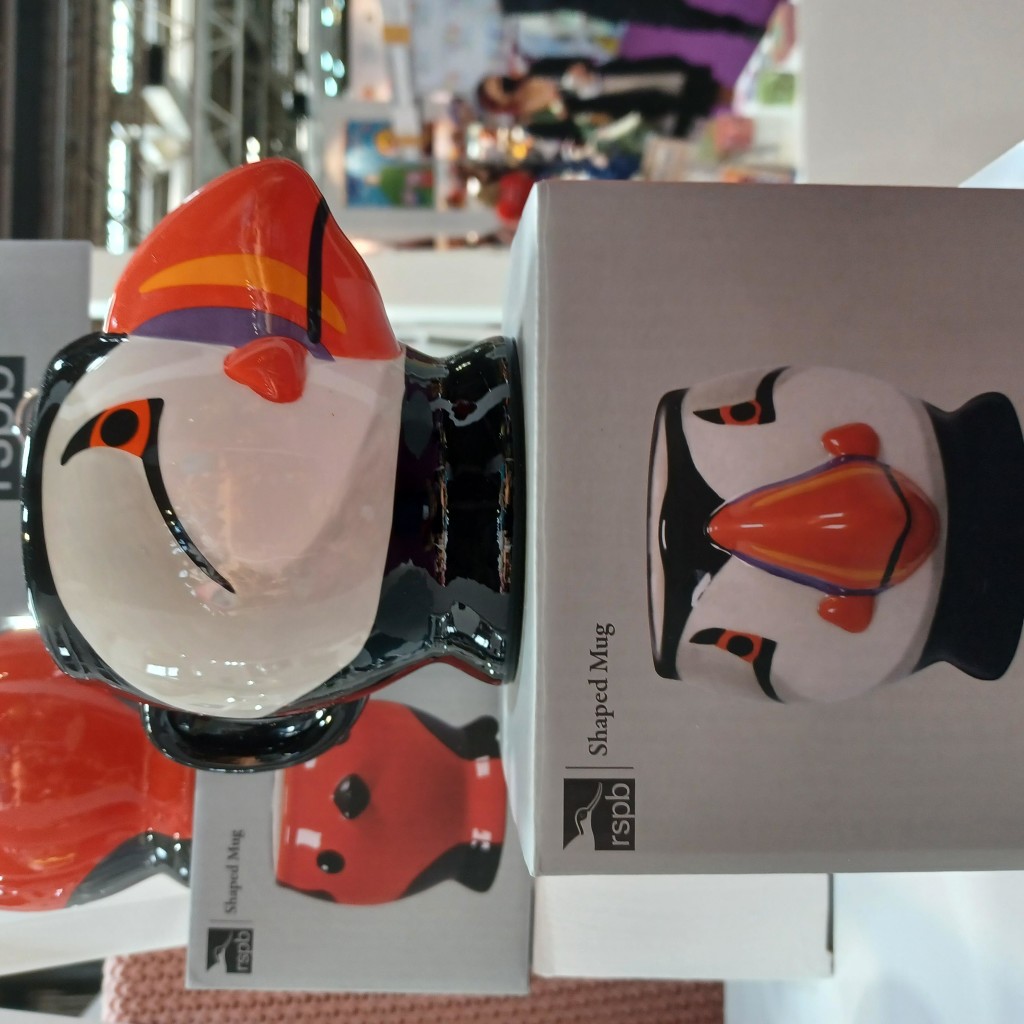 "It was also interesting to see sports licensing featuring. Of course, football has had a strong presence in the gift market for many years, but it seems other sports are starting to breakthrough. In The Sand Golf was showcasing The Open gift range it has developed. Products include cards, coasters and tumblers. Interestingly, the products feature courses used to stage The Open, and one aspect of the design is to use the shape of the sand traps on courses to spell out letters. I believe it is new to licensing, but it had certainly given itself and the range a great chance of succeeding with a well positioned stand, and by advertising in the show directory.
"Meanwhile, it's always good to see a company grow and succeed through the use of licensing. Mad Beauty is a good example of this. It specialises in personal care and toiletries. I believe it started off its licensing journey with a Kellogg's licence and it now has licences with Disney and Warner Bros. It recently picked up an award at the Licensing International Excellence Awards for its Friends range which the company was proudly showing on its stand.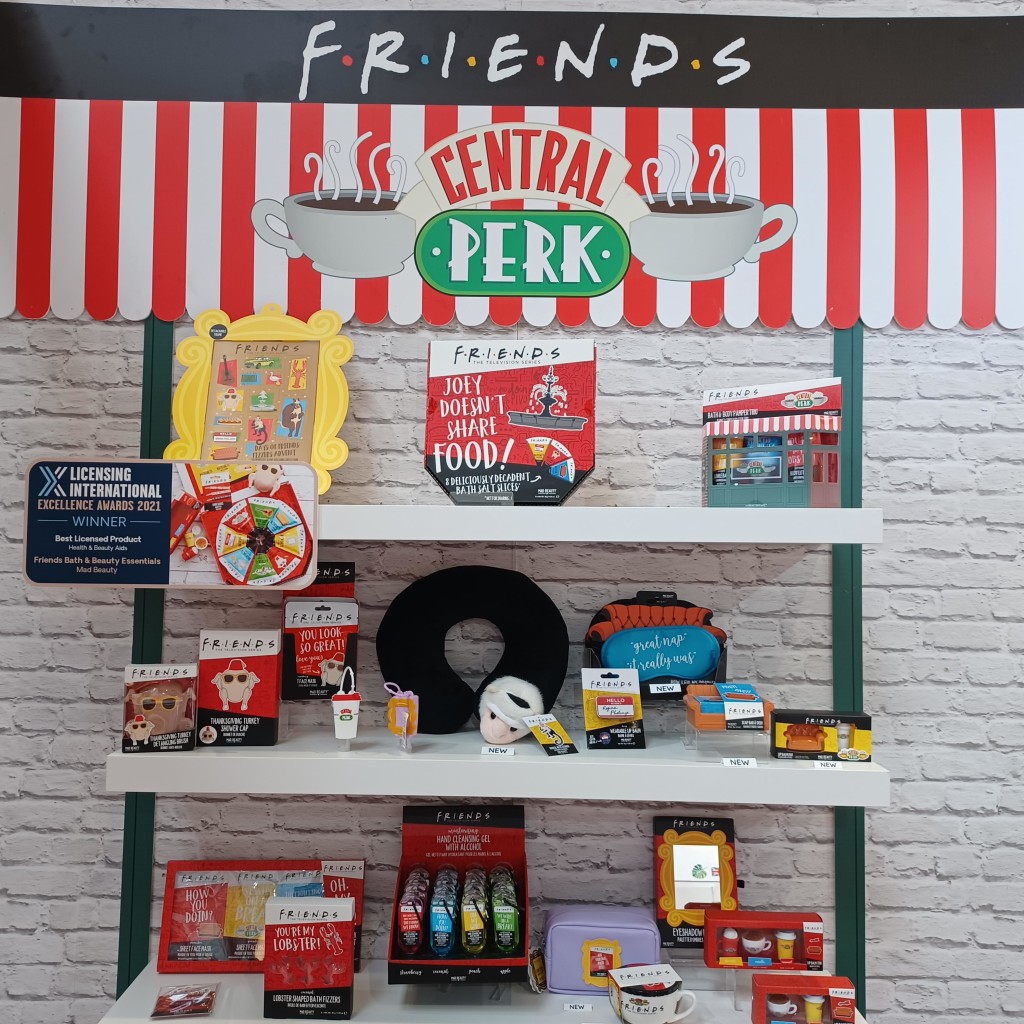 Mad Beauty also has a substantial Disney range which encompasses a number of films and franchises. Seemingly, it is working with Disney in a focused and segmented way to cover all retail bases and relevant demographics. It is a well thought out programme and even makes use of brands such as Tim Burton's Night Before Christmas. The styling of these products opens up opportunities to sell into non-traditional outlets and follow in the footsteps of the likes of Abysse.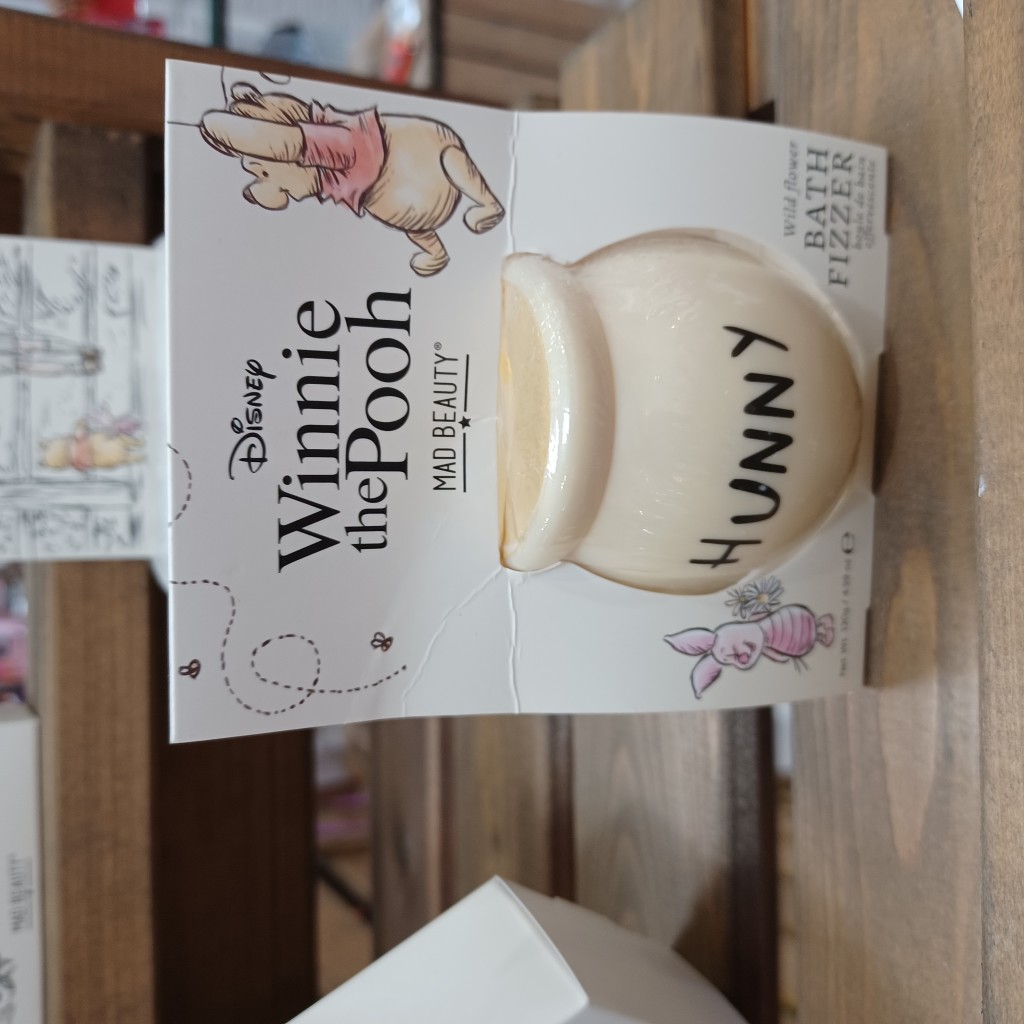 "One thing that really impressed me about Mad Beauty was the commitment to NPD and design development. The Disney range featured a number of really clever product formats. These included Hunny pot shaped Winnie the Pooh bath fizzers and lip balms. This commitment to bespoke and on brand NPD is good to see, and I am sure impressed Disney. Mad Beauty has made the most of the opportunity that licensing has given the company and has brought some fresh thinking to the category.
"Another trend that seems to be growing is that of personalisation. Again, licensing has a good opportunity here.
One range that stood out featured well known confectionery brands such as Maynards Wine Gums, with personalised packaging options and dedicated FSDUs. While this may not be a licensed range per se, it was a reminder of how personalised products are becoming more common and again showed the importance of display in the gift trade.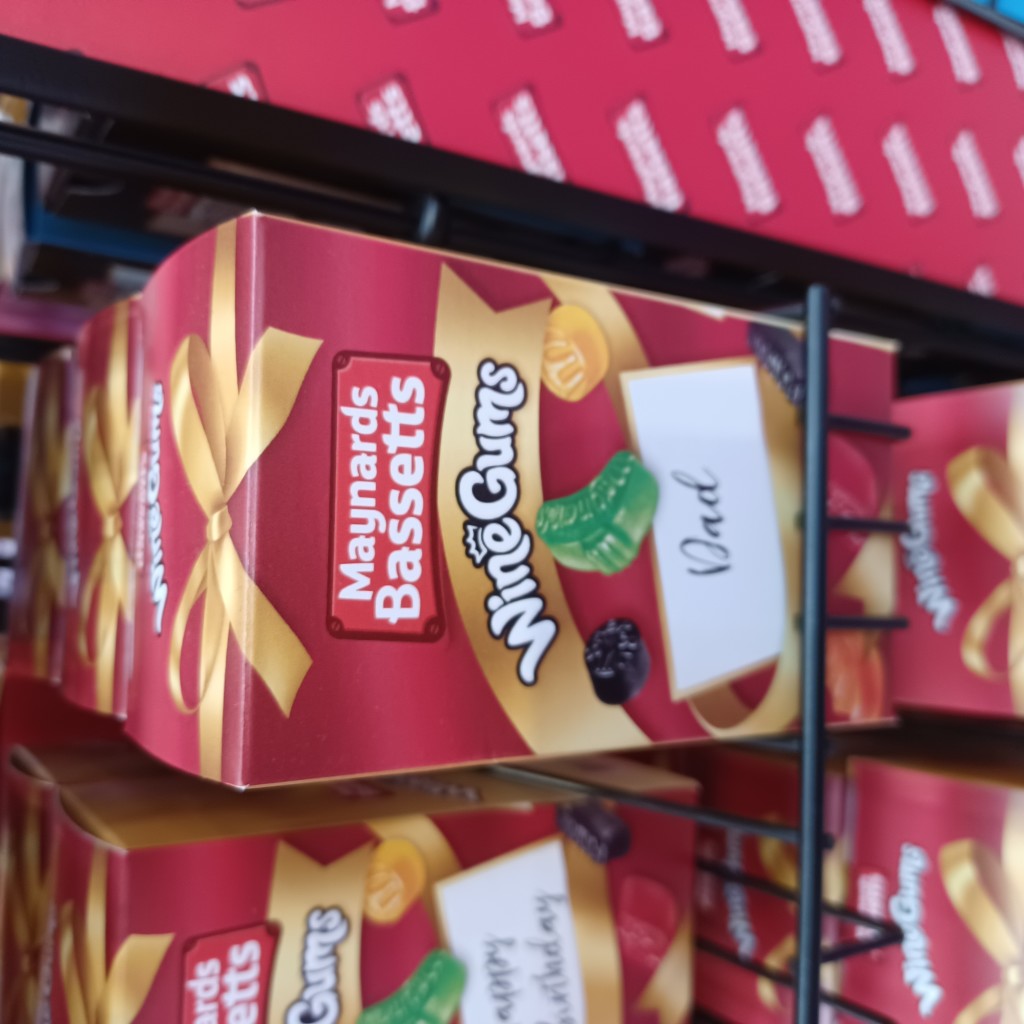 "The show was a real boost for me on a number of levels, including the aisle asides and meetings, but it was also great to meet up with licensees and see ranges that I have been involved in developing in the virtual world on show in the real world.
Half Moon Bay's Aardman products were a particular highlight. New products had been developed during lockdown and the range had been expanded. It was great to see it on show and people taking an interest in it. Hopefully other licensing colleagues who made it to the NEC felt the same way and got a welcome lift from seeing their work coming to fruition.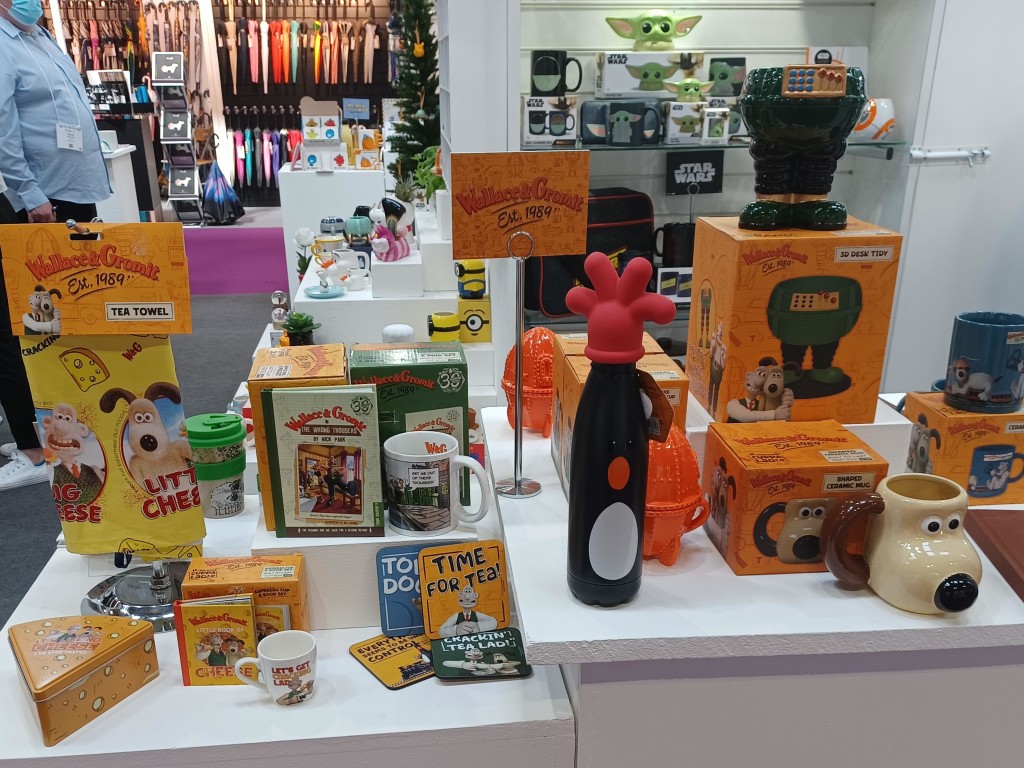 "It was well worth making the trip and the show was really well presented. Well done to all concerned and great to see business getting back on track."
Ian Downes runs Start Licensing, an independent brand licensing agency. His Twitter handle is @startlicensing and he would welcome your suggestions for what to look out for.
Top: Ian Downes, director, Start Licensing.