Following a re-edited, revamped Autumn Fair, buyers were out in force to top up their Christmas buying and also to look ahead to Valentine's Day, Mother's Day and Easter 2020.
GiftsandHome.net reveals the new products launched by the some of the leading giftware companies.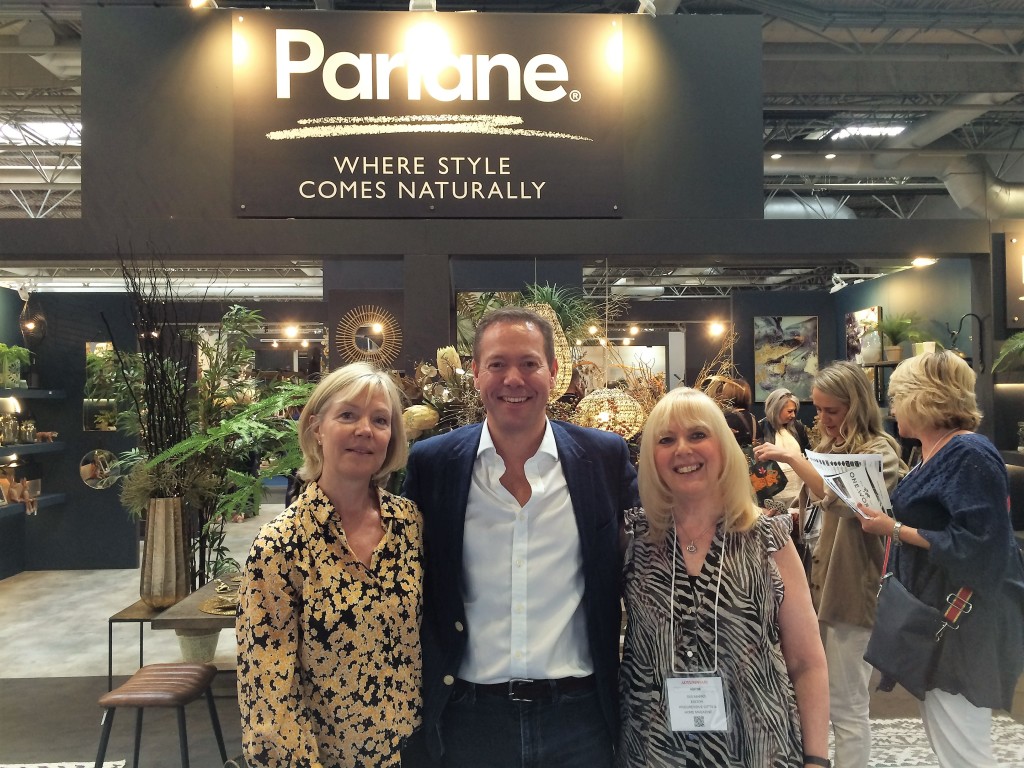 Above: Autumn Gold is a key look for Parlane's AW19 animal print collection. Shown on the stand are Sarah Lamb, (left), Parlane's area sales manager North, and Chris Lewis, head of sales. On the right is GiftsandHome's Sue Marks.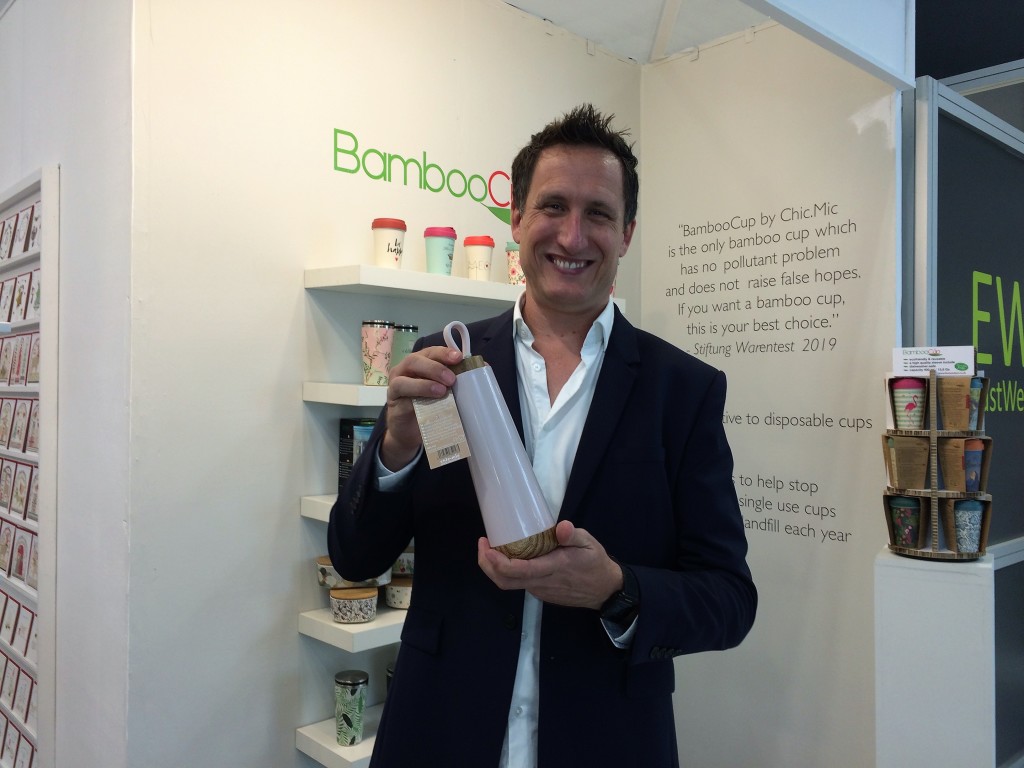 Above: The Giftware Association's chairman Jeremy Corner, managing director of Blue Eyed Sun, is pictured with the company's new re-usable water bottle Biologo Loop.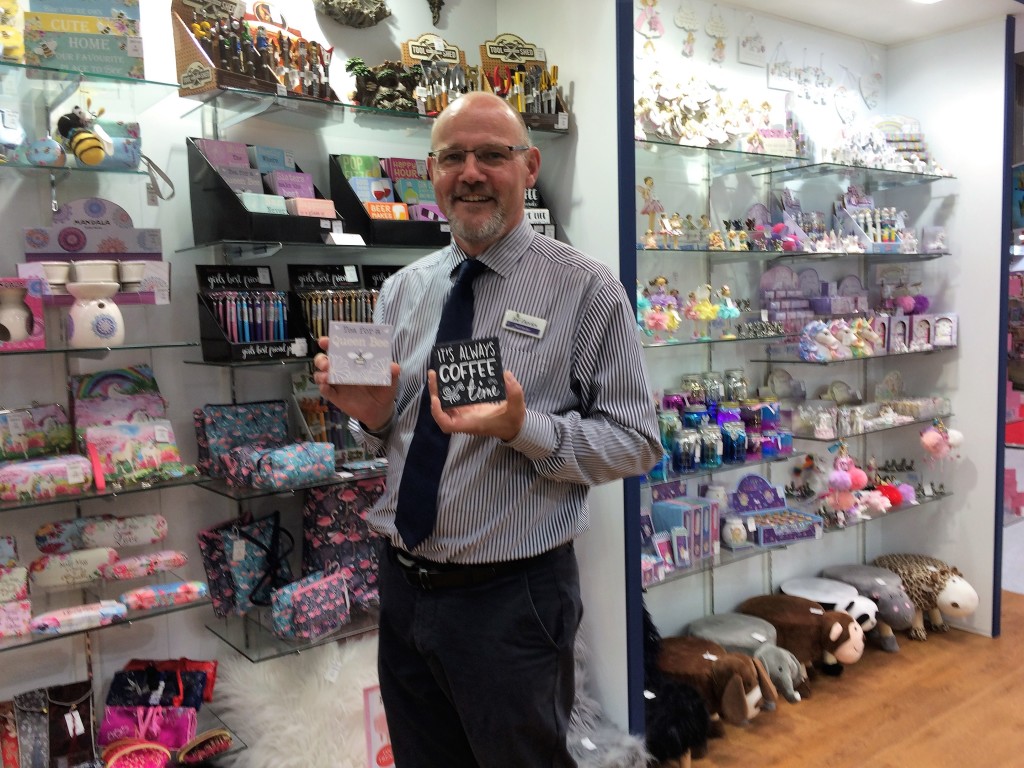 Above: Among the new launches from Joe Davies was a brand new range of coasters with captions. Shown on the stand is commercial director Paul Hooker.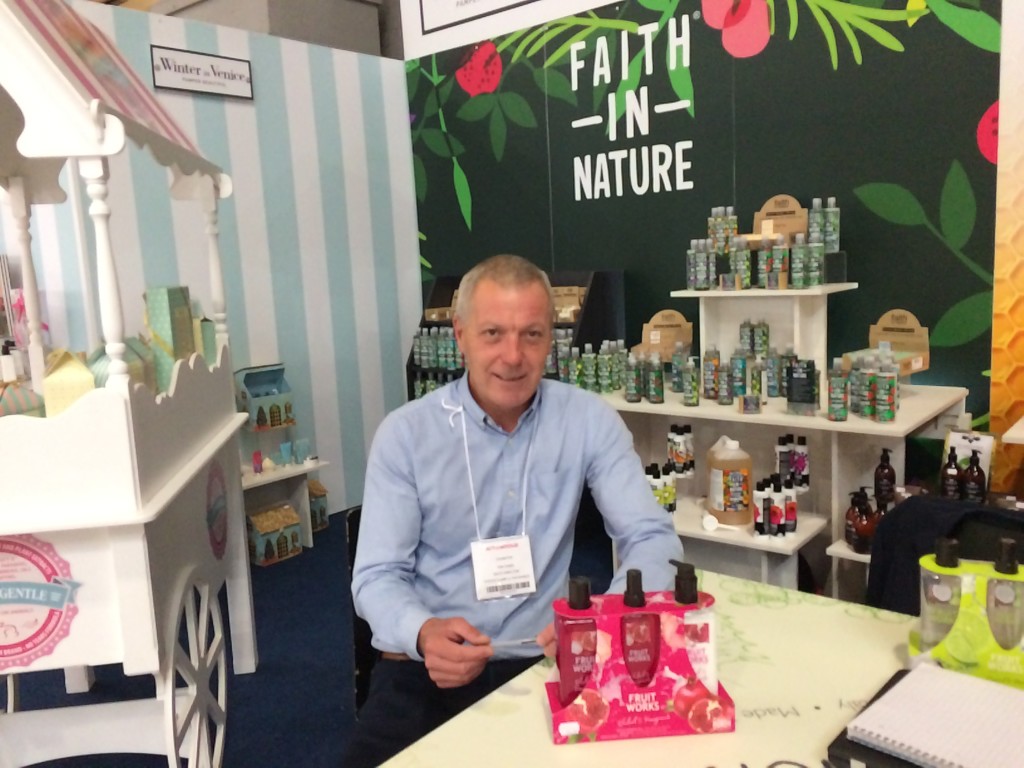 Above: Refillable containers were a new launch for Faith in Nature, highlighted Tom Sykes, director, Xystos, which distributes the brand.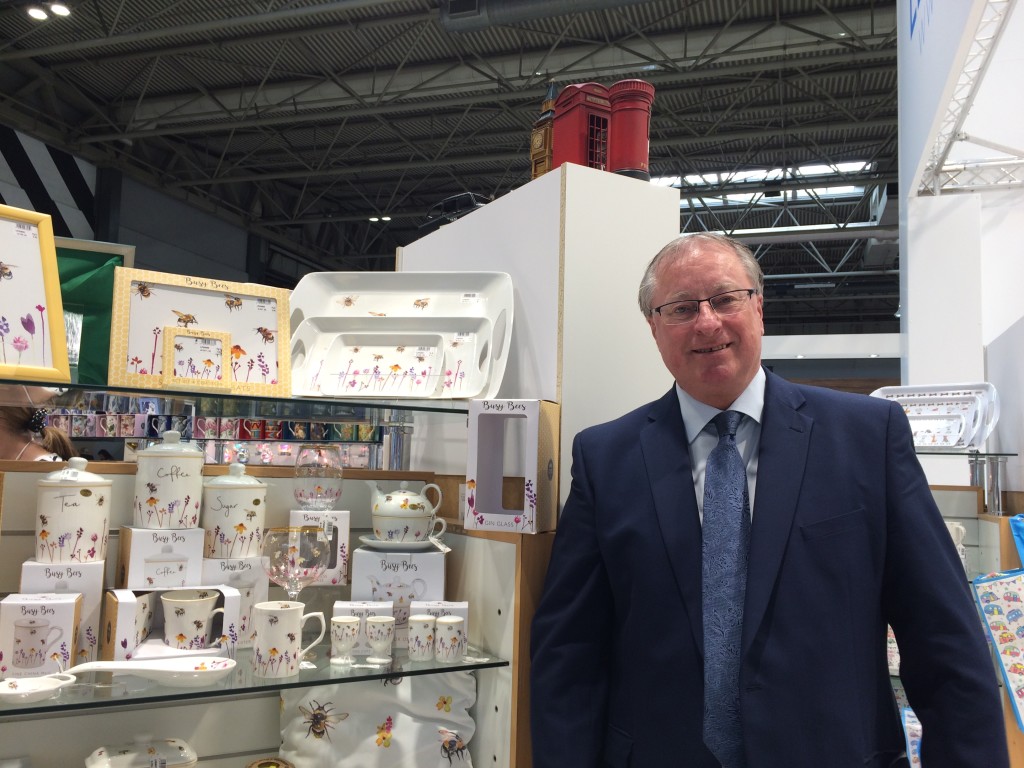 Above: Among Lesser & Pavey's new launches was a farmyard range of ceramics, coasters, and trays. Shown is managing director Julian Hunt.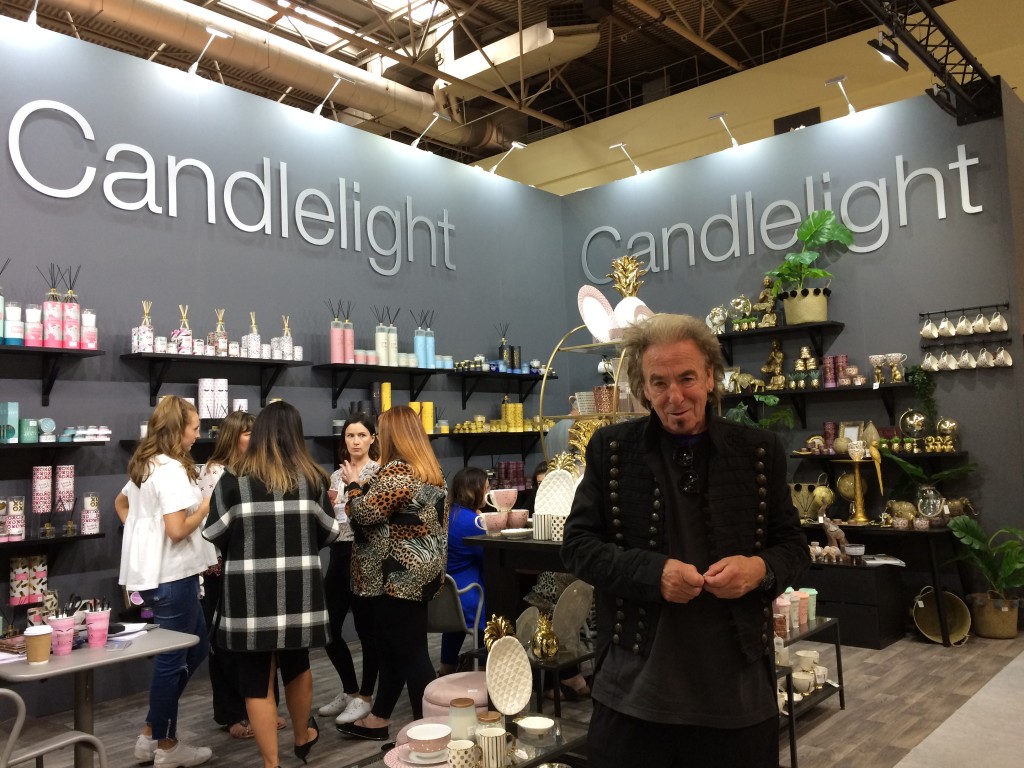 Above: At Candlelight, managing director Mike Winch highlighted that the company's own brand, the Deco Dream dinnerware collection had been expanded to include new lines.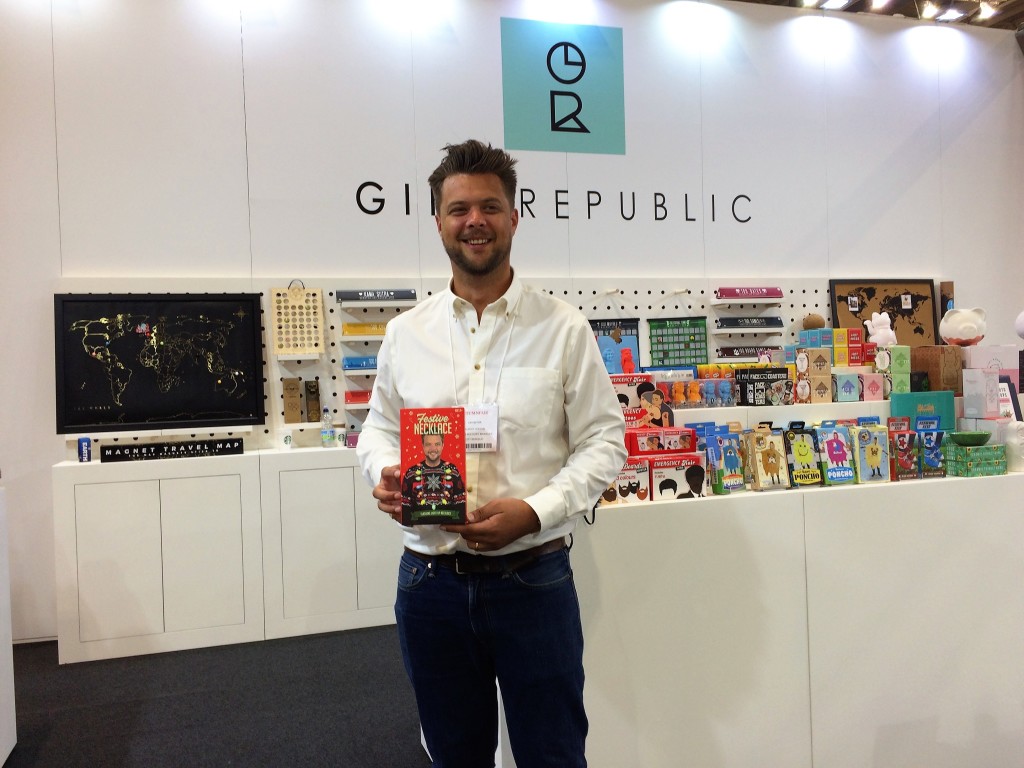 Above: With Christmas in mind, Rupert Lesson, senior account manager at Gift Republic, is shown with one of the company's new fun, festive products – a Christmas beard.
Top: Autumn Fair, which opened its doors on Sunday, closed yesterday (September 4).