To celebrate the 50th anniversary of The Very Hungry Caterpillar, as well as the 30th anniversary of Elmer, Rainbow Designs recently held a competition where  retailers were invited to design a window or interior display to celebrate.
 The winner of The Very Hungry Caterpillar display was Roger Eames, owner of gift and card shop Celebrations of Stourbridge, with Roger commenting that he was going to celebrate with "a cocktail at the Savoy in London!"
The Elmer display was won by Giddy Goat Toys in Manchester. Amanda Alexander, the store's owner, said: "Elmer has been a consistently good seller in our shop since we opened in 2012, and we love the fact that the Elmer books celebrate diversity, friendship and fun."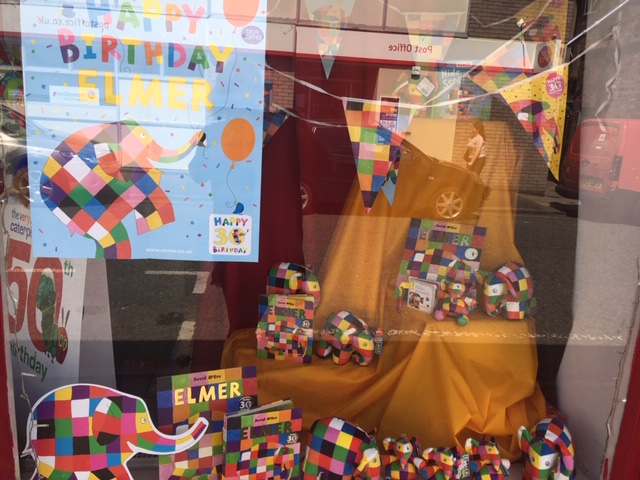 Each of the winning retailers will receive a prize of free stock.
Anthony Temple, managing director of Rainbow Designs, said that he was overwhelmed by the love and support for the characters and the effort that retailers had gone to in taking part. "There were some truly magnificent and colourful window displays lining the high street during May. All the entries were highly creative and showed some well dressed displays. it was an extremely close run race on both competitions."
Top: Celebrations of Stourbridge's award winning The Very Hungry Caterpillar window.