With most non-essential shops having finally re-opened – to include the majority of gift stores – this year's Independents' Day campaign will be going ahead as planned.
The organisers are calling on shoppers to get behind the retail industry at a critical time, encouraging shoppers to 'pledge a pound' to an indie on Saturday July 4 – co-incidentally the same day that heralds the long awaited 're-opening' of Britain, with restaurants, pubs and hairdressers among those finally allowed to open their doors.
"We can make a huge difference to a sector that has been hit hard by the Covid-19 lockdown," states the campaign's Howard Robinson. "Independents bring colour, choice and character to our high streets. They provide jobs and invaluable services to communities, and now, more than ever, it really is a case of use them, or lose them."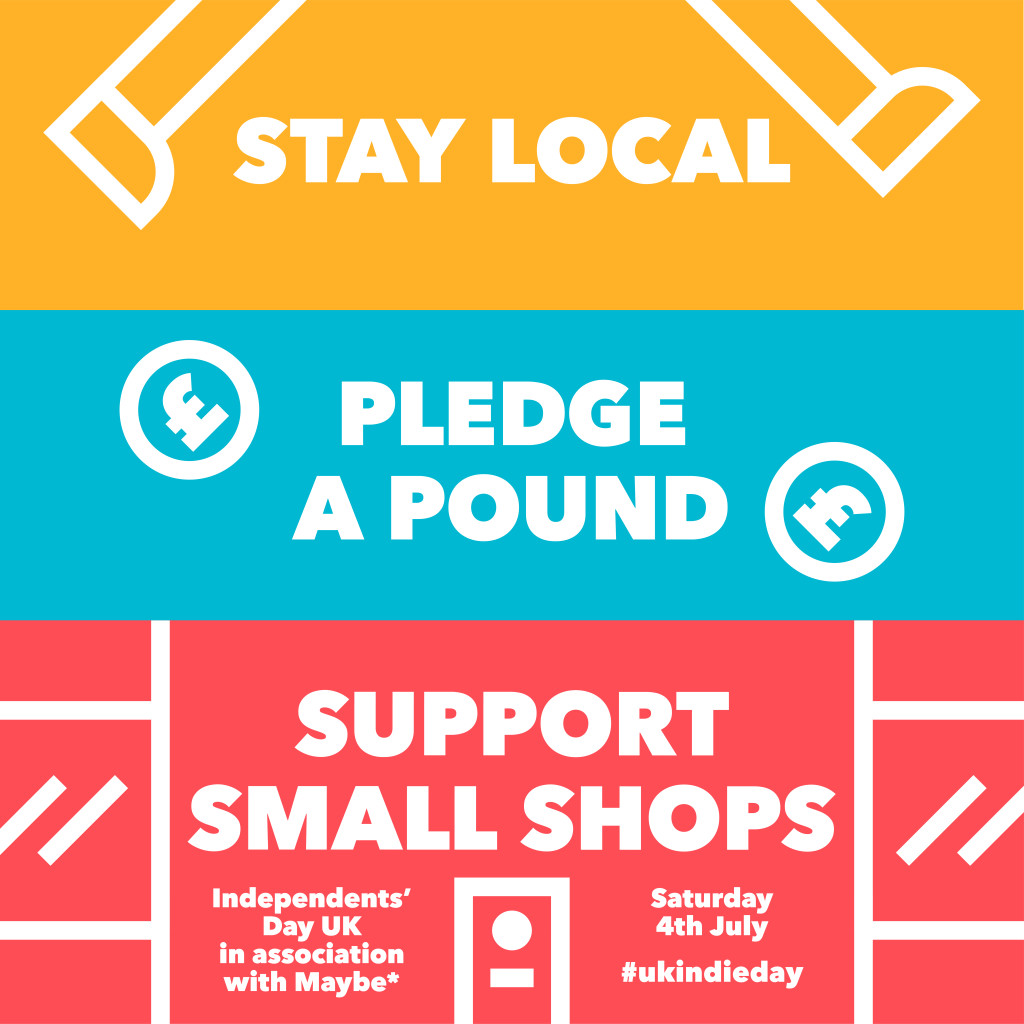 The team estimates that last year saw over 6,000 small shops across the UK engage with the campaign, a figure the Independents Day organisers are hoping will reach at least 20,000 this year.
Howard continued: "Retailers can visit our website for suggestions on how they can attract shoppers to their stores on the day, or use the day to celebrate what they bring to their high street and online customers." Visit https://www.independentsdayuk.org/
Greg Deacon, coo of the Federation of Independent Retailers, praised indie retailers around the country for showing remarkable levels of innovation over the past few months to keep their businesses going.
He commented: "Independents' Day gives us an ideal chance to celebrate small retailers and support them as they bring their bricks and mortar shops back to the heart of their communities."
The aim of the Independents' Day campaign's is to support and promote independent retail businesses across the UK all year round, with an emphasis on driving footfall to small shops on July 4.