Calling all gift retailers! With the countdown to The Greats Gift Retailer Awards 2019 in full swing – the competition closes on January 31, 2019 – the hunt is on to find those outstanding retail employees who go the extra mile and deserve to be recognised.
To enter that 'special someone', simply tell us why your member of staff deserves to win The Greats Retail Employee of the Year 2019 category – someone who not only goes the extra mile but who has also made an outstanding contribution to the running or growth of your gift shop or gift department.
Last year's winner was Peter de la Mare, store manager at England at Home in Brighton. Talking about his success, he commented: "Being nominated alongside employees of some great businesses was very gratifying. When my name was called out as the winner of the Retail Employee of the Year 2018 category, I felt a sense of pride and heartening to be acknowledged by an industry that I am passionate about."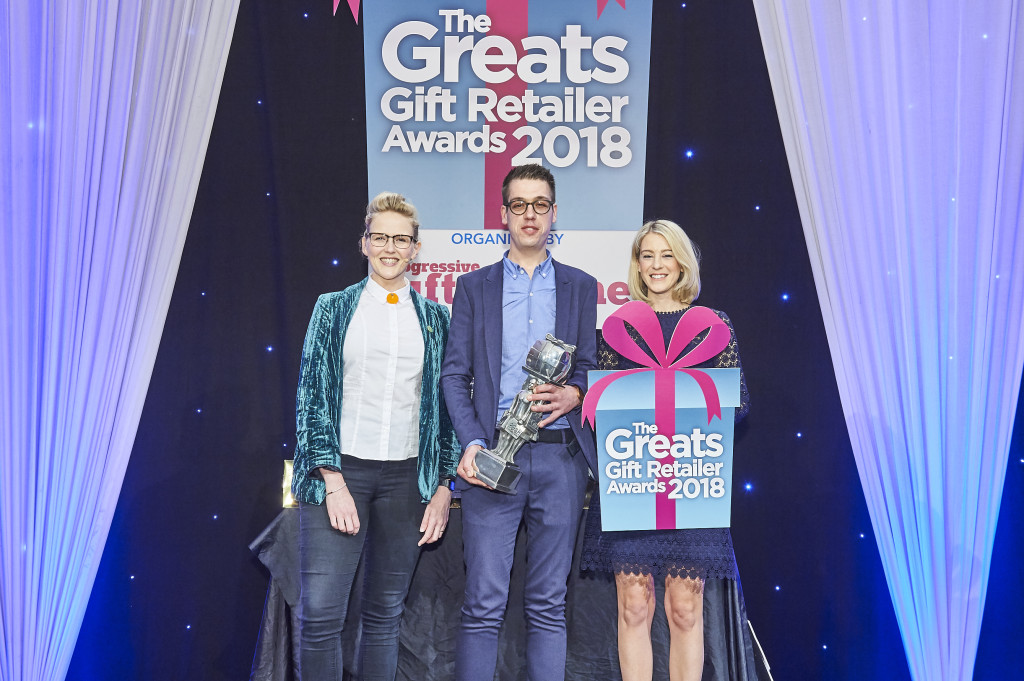 To enter a retail employee that deserves to be recognised, please email your entry to ianh@max-publishing.co.uk 
The winners of the Greats Awards 2019 will be taking place on Wednesday May 15 at London's glittering Grosvenor House Hotel on Park Lane, with all strands of the gift industry invited to share in this very special day for gift retail.
Tickets to the event are available from event organiser Clare Hollick e: clare@createvents.co.uk; tel: 01183 340085.
Visit www.thegreatsawards.co.uk
Top: Comedienne Pippa Evans compered The Greats 2018.