Denise Laird, owner of Spirito in Glasgow, says she's hoping for a spooktacular Halloween.
What's been your approach to Halloween this year?
"With all the Christmas deliveries arriving, this is a very busy time of the year in the shop. However, we see Halloween as a really fun time to create great displays. It's also a good opportunity to introduce Autumn products during the transition into winter, and to show them off in a Halloween themed window display."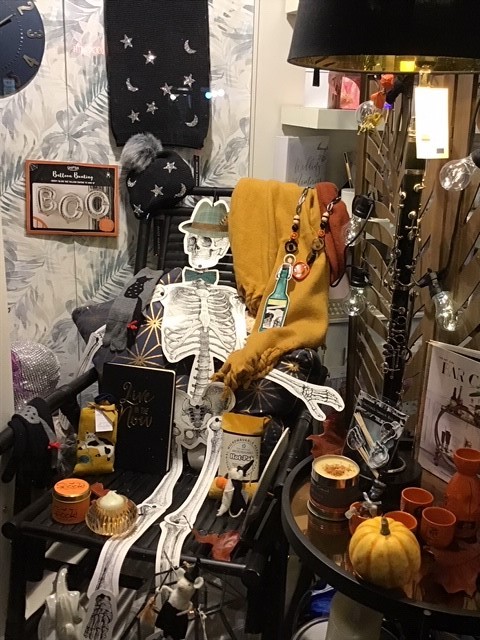 What kind of Halloween products do you sell ?
"We don't sell many Halloween novelty items as such,  so we have to be quite selective on actual Halloween party items, but do well with products such as our cat gloves, Autumn coloured scarves, gloves and hats. Orange and black interior items also do well, and we add them to our displays."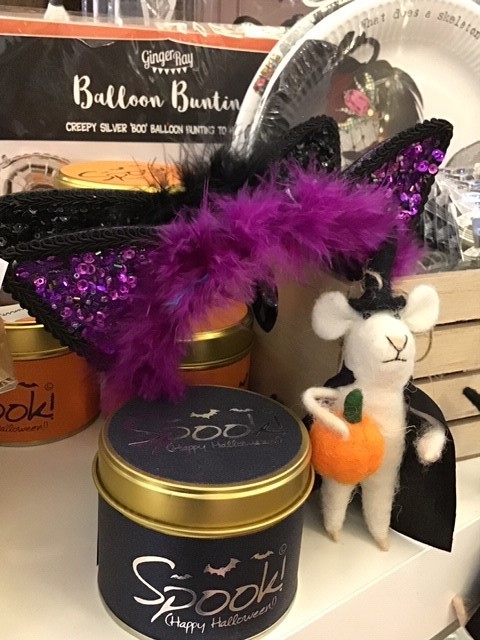 Have you been busy promoting Halloween on social media?
"Yes, we've been very busy posting Autumn stories to inspire our customers to come in and visit us. Our shop manager Katie McKnight put together  'Our Stories' on Instagram featuring how we dressed the Autumn window. She selected the items, chatted through her choices and then revealed the finished window display. It was a lovely way to engage with customers on what we had that was new, as well as to showcase Katie's striking window display."
Top: Spirito in Glasgow is among the gift retailers making the most of Halloween.