This week's Inside The Factory, airing on BBC 2 at 9pm on Wednesday February 2, is a 'must see', with TV presenters Gregg Wallace and Cherry Healey going behind the scenes at Denby Pottery. "We're very proud to have been selected to represent the ceramics industry," Denby's corporate affairs manager, Linda Salt, told GiftsandHome.net.  
Linda's first discussions with the Inside The Factory team, about the possibility of creating an episode featuring the process of making a mug, took place in September 2019.
"Filming eventually happened over five days this January, and as Covid restrictions were in place at the time, we had additional safety protocols to follow," explains Linda. "With mugs an item found in every home, viewers will witness a mug  – in this instance, Denby's best-selling Halo mug – transforming from raw clay all the way through to the finished product." 
Given that each piece of Denby passes through over 20 pairs of hands at the company's 200 year old Derbyshire pottery – using handcrafting skills passed down through generations – Gregg Wallace had a lot to do, and was guided by Denby's operations director, Dean Barlow.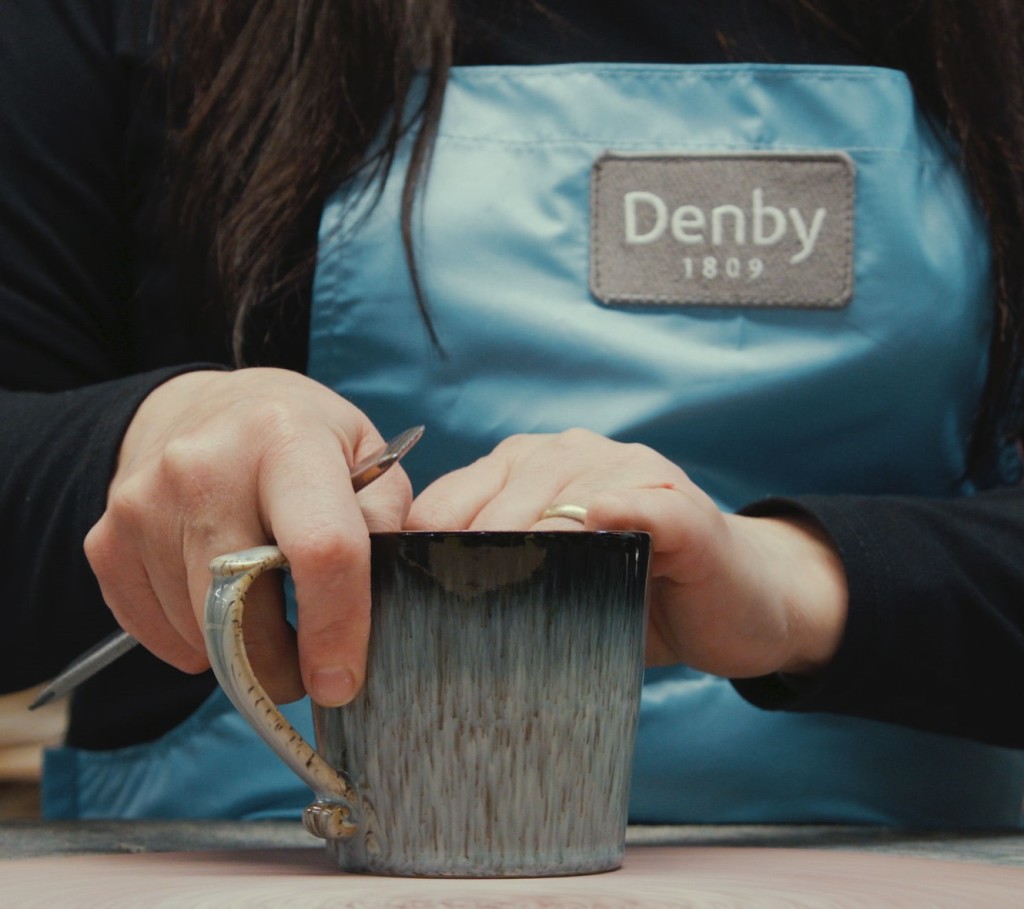 "However, with his renowned enthusiasm, Gregg seemed to find the process fascinating and during the episode all goes well until he gets to the glazing department, where he struggles to replicate the skill of the Denby team!" reveals Linda.
During the programme, which follows its normal format, there is a break from Making a Mug at Denby to show Gregg's fellow presenter, Cherry Healey, visiting the transfer printing room at Burleigh Pottery.
"Burleigh is the last English pottery continuing this traditional and highly skilled decorating process, once widely used in the pottery industry, with Alison Howell, the design development manager at Burleigh, guiding Cherry through the process," Linda explains.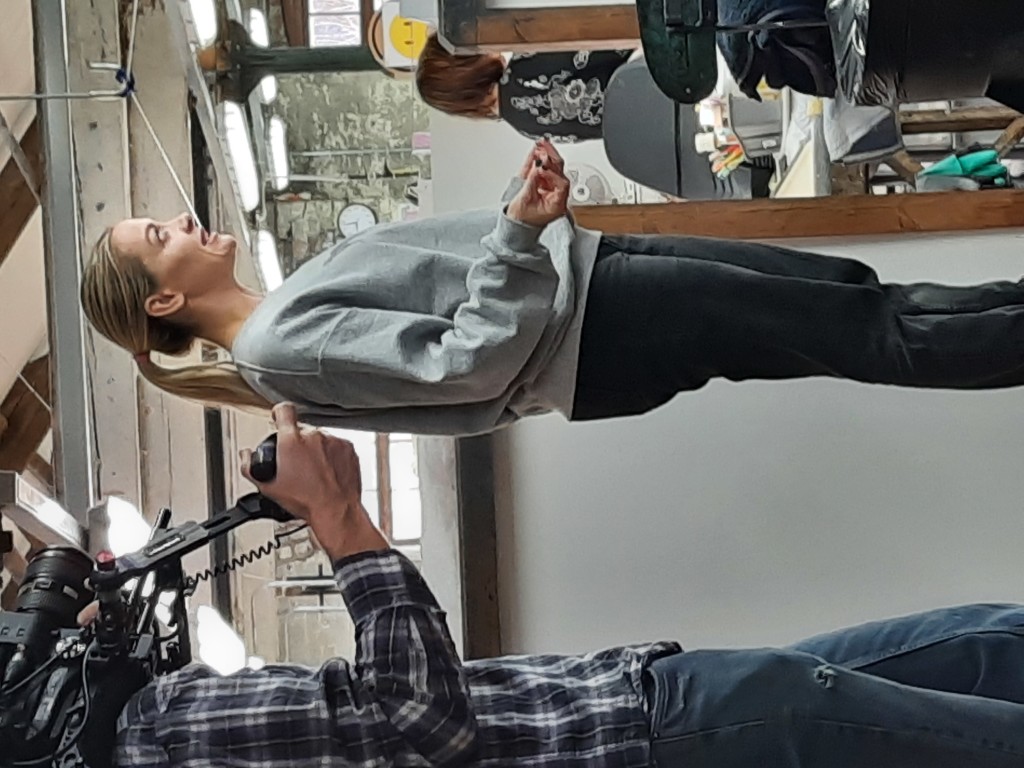 Inside The Factory's Making Mugs At Denby Pottery can be seen on Wednesday February 2 on BBC2 at 9pm, with the programme repeated on Thursday February 3 on BBC2 at 11.15 pm. It will also available on iPlayer.
Top: Inside The Factory's Gregg Wallce stands in front of a trolley of Denby Halo Mugs during the filming of Making Mugs At Denby Pottery.