Having been presented with their coveted Greats trophies at the Greats Awards on September 23, winners reveal that they are still on cloud nine.
"I was over the moon when my name was called out!" exclaimed Helen Nicholson, owner of Robert and Ruby In Helmsley, who won the Independent Gift Retailer of the Year – North & Northern Ireland category, sponsored by Joe Davies. "It's that one award, out of all the awards in the gift industry, that you really want to win. It's the best feeling to receive recognition for all the hard work that goes into my shop."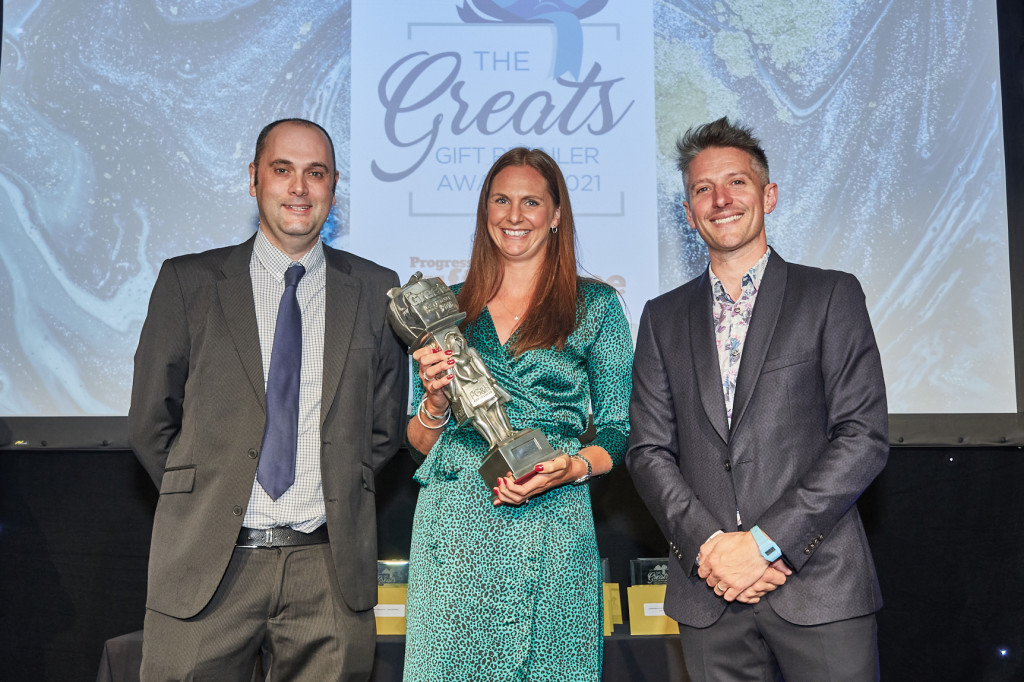 For Sarah Cox, gift buyer at Roys of Wroxham, the award for Best Department store,sponsored by Ashleigh & Burwood, was a true accolade. "This award means so much to us here at Roy's and reflects the dedication and hard work of everyone involved," stated Sarah.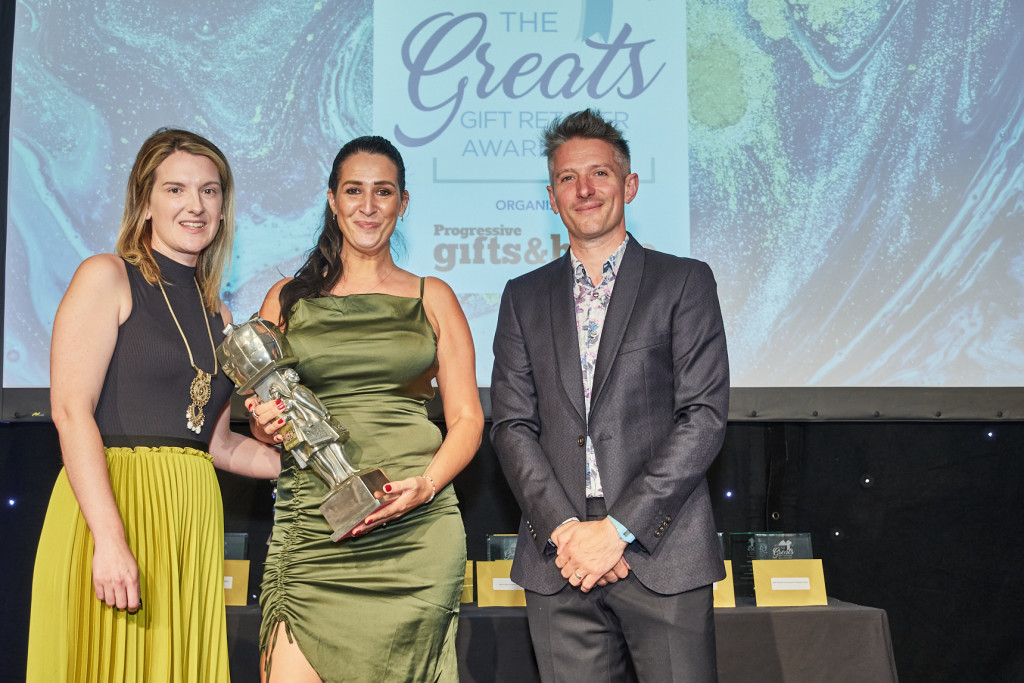 "It was literally the best news we could have hoped for," said Byrony Taylor-Edwards, head of marketing and gift buyer at Yarnton Home & Garden, Yarnton, winner of the Best Garden Centre Retailer of Gifts. "I'm still riding high on the wave of recognition from such an incredible organisation."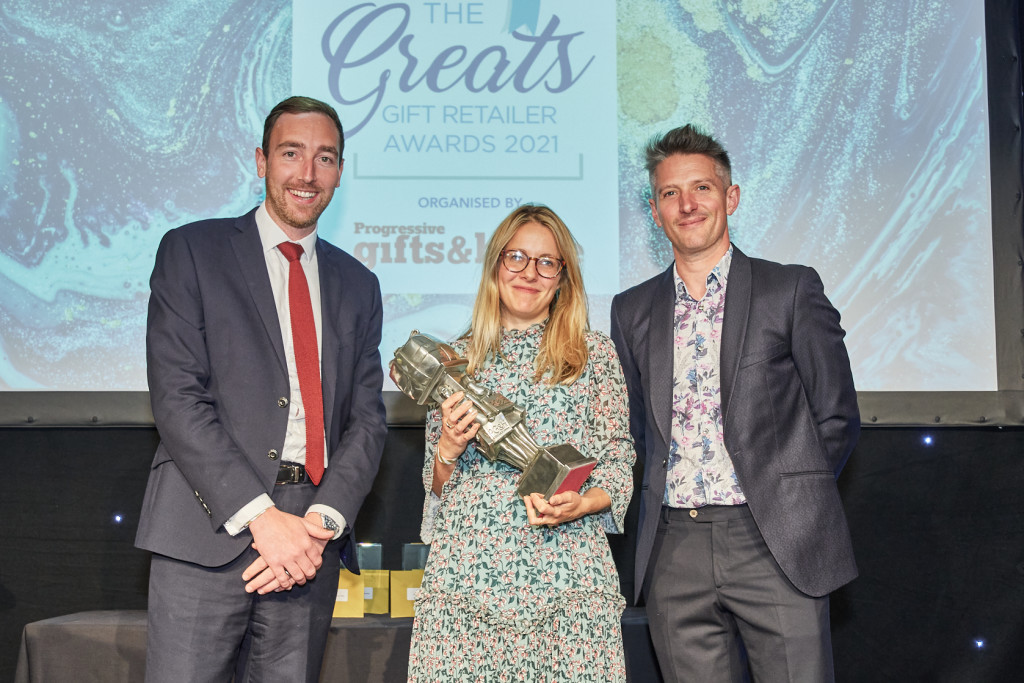 Jon May and Luke Jacks, co-owners of two Mooch Gifts & Home gift shops in Bewdley and Stourport-on-Severn, winners of the Independent Gift Retailer of the Year – Midlands and Wales category, sponsored by Harrogate Christmas & Gift, enthused: "We're feeling overwhelmed, flabbergasted that we won. We weren't expecting it at all. There were such fantastic finalists in this category, and we were so pleased to be one of them. To win is the icing on the cake."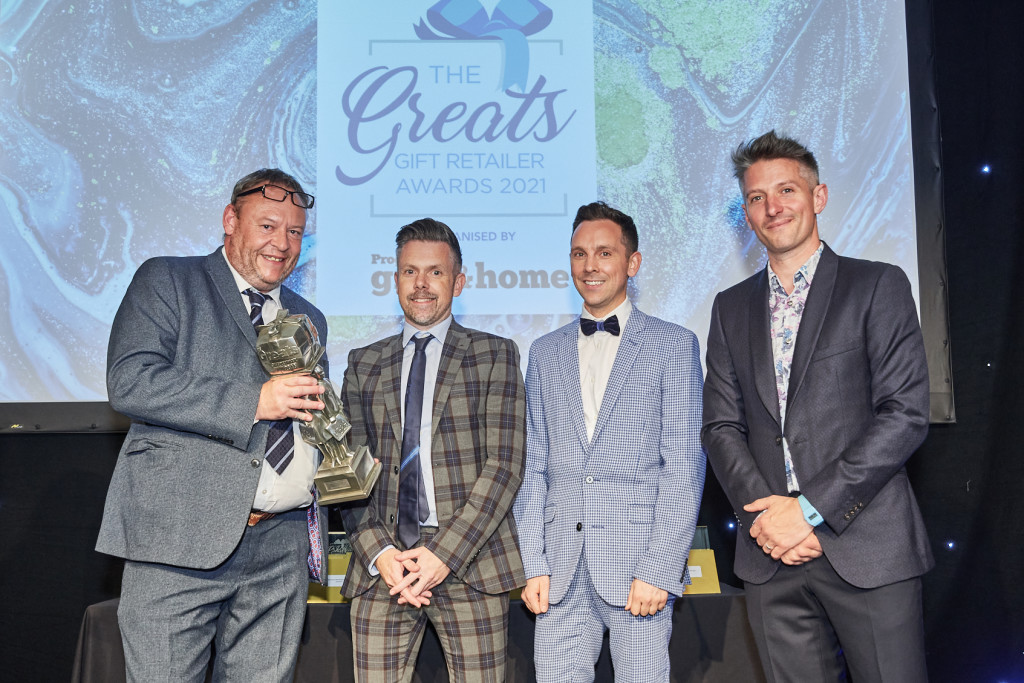 At Lovely Libby's and Olive Tree in Billericay, Brentwood and Rayleigh, co-owner Libby Holden, said: "Our customers are so delighted that we won, and we've had the most amazing response from it. I'm feeling very proud of my shop, and delighted to be recognised for all our hard work during this last year when things have been very difficult for everyone."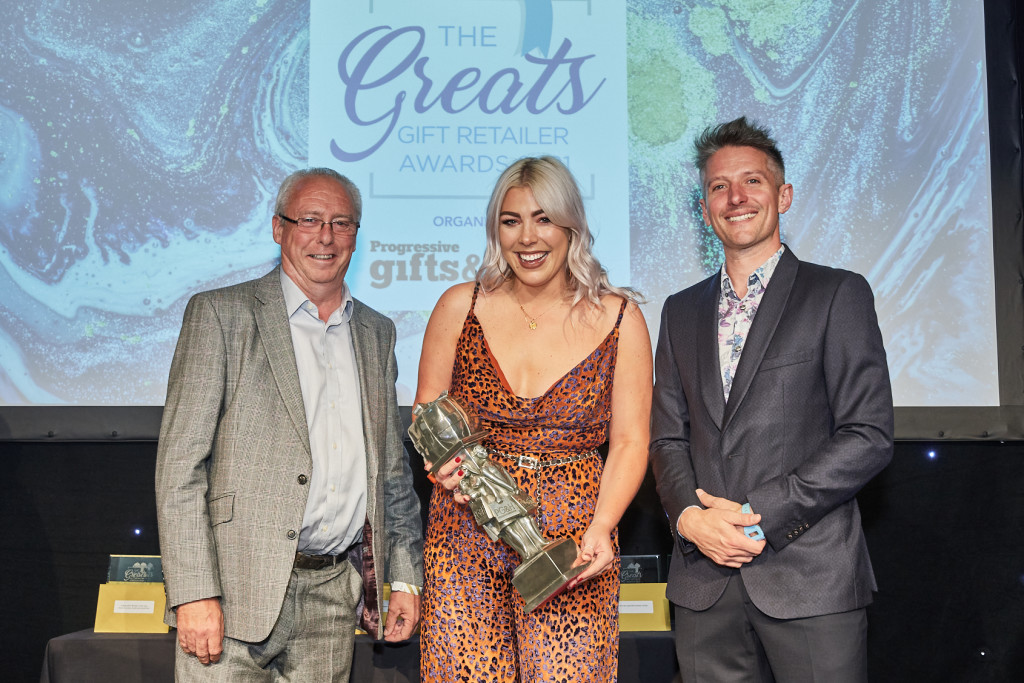 "We are chuffed to bits!" exclaimed Aga Marsden, co-owner of Highworth Emporium in Highworth. "For me personally, this is our third and most important award that we have won so far."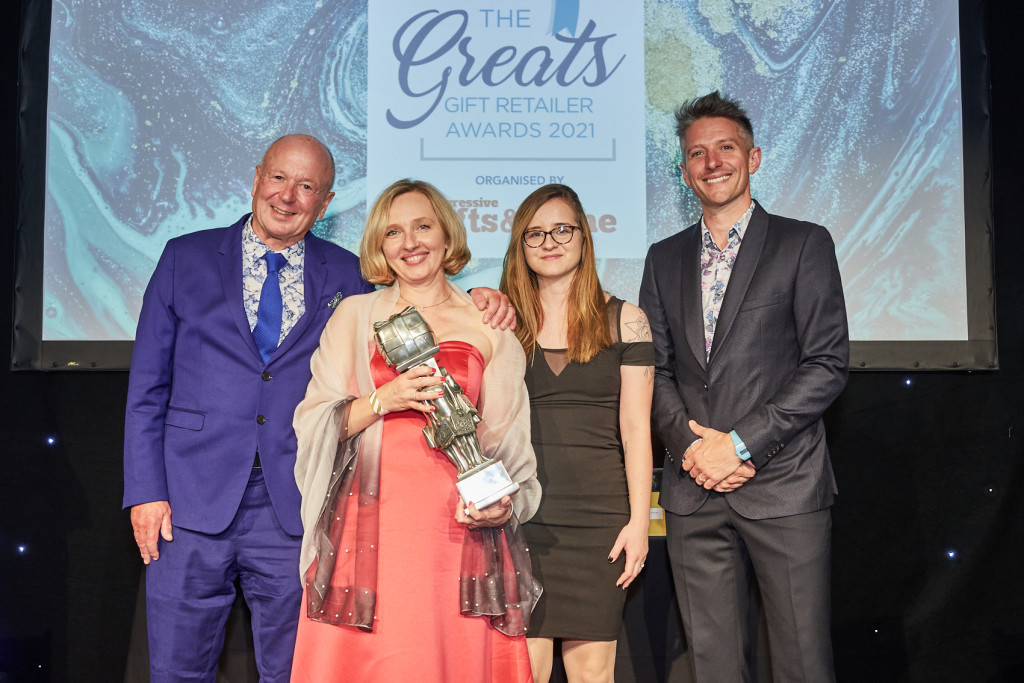 Up in Scotland, Scott and Stephen Nicol, co-owners at Keepsakes Scotland in Inverness, Loch Lomond and Pitlochry, winners of the Independent Gift Retailer of the Year – Best Newcomer Midlands, North and Scotland category, said that being category winners "means the world to us." Added Stephen: "We could not have done it without all our amazing staff, customers and suppliers, and we are so glad that they have supported us on our journey."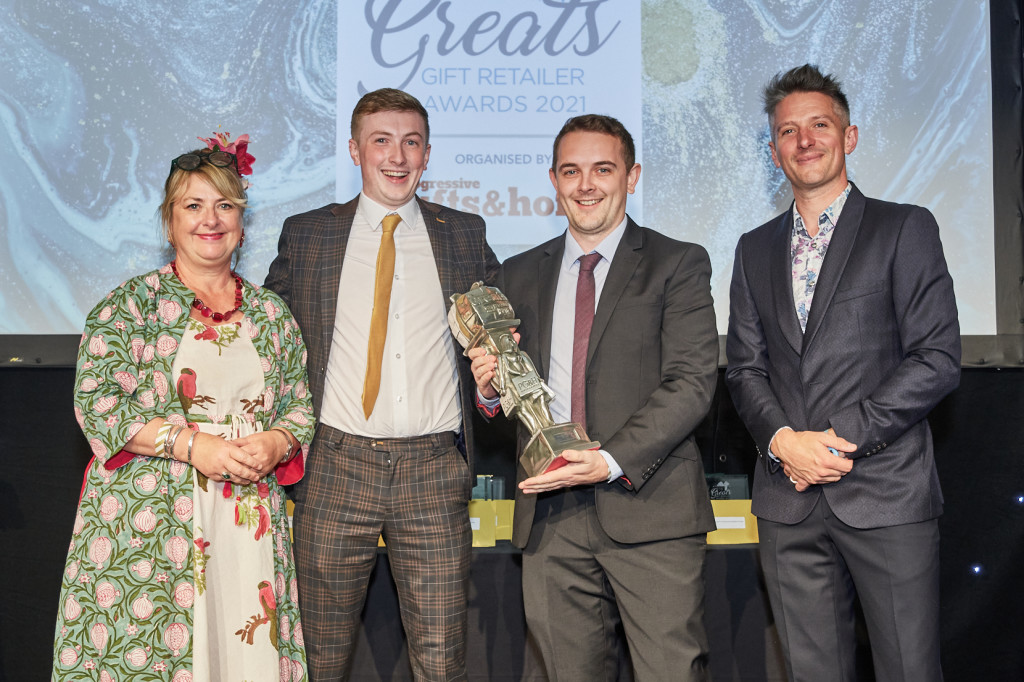 The Greats Awards took place on September 23 at the Honourable Artillery Company in London.
Top: The Greats winners celebrate their success.