With so much negative press about the ongoing pandemic, local newspapers have been eager to seize on a good news story, with Greats winners delighted to receive press coverage fanfaring their success at the virtual Greats Awards at the end of last month.
Lesley Bancroft was thrilled that her local newspaper, the Bury Free Press, featured Buy The Light's success as winner of the Independent Gift Retailer Year – East Anglia category.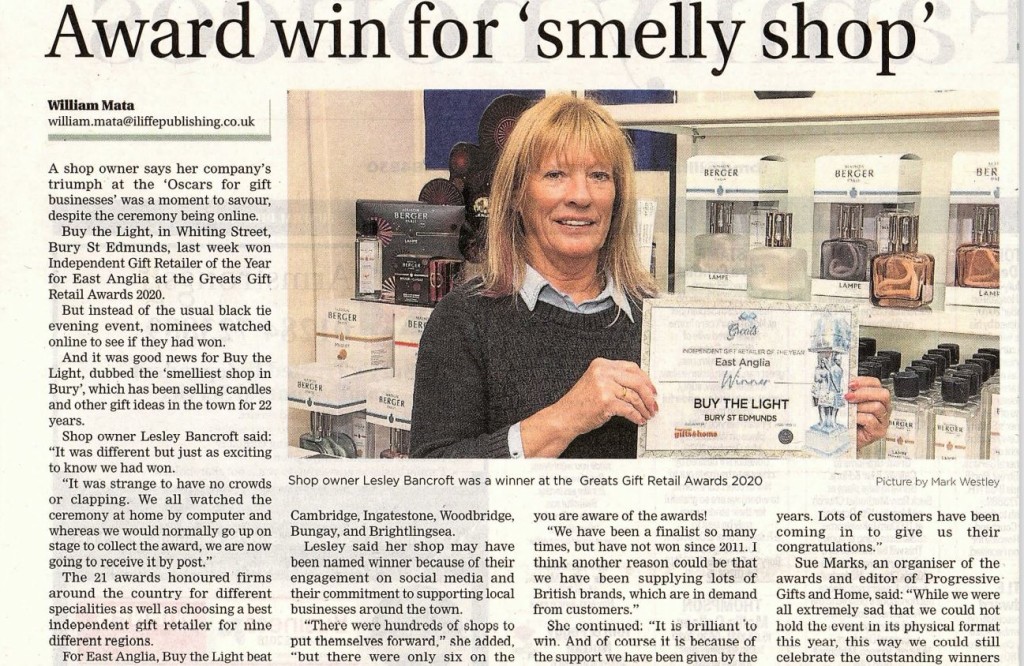 Above: Lesley Bancroft, owner of Buy The Light in Bury St Edmunds, was featured in the Bury Free Press.
"It's great to get this sort of publicity, particularly as the paper gave us virtually half a page," commented Lesley. "Lots of customers saw the article and have been dropping by to add their congratulations. We've even had the odd person through the door that didn't know of our existence!"
In Welshpool, Rachel Bates, owner of The Celtic Company, winner of the Independent Gift Retailer of The Year – Midlands and Wales category, made headlines in MyWelshpool.
 Commenting, Rachel said: "We have had a fantastic response from customers and suppliers. We are so thankful for all the cards and well wishes and feel truly overwhelmed by the response from our customers. So many have popped in and expressed how lovely it is to have some good news for a change. It really does feel as though this is a win for our high street and town."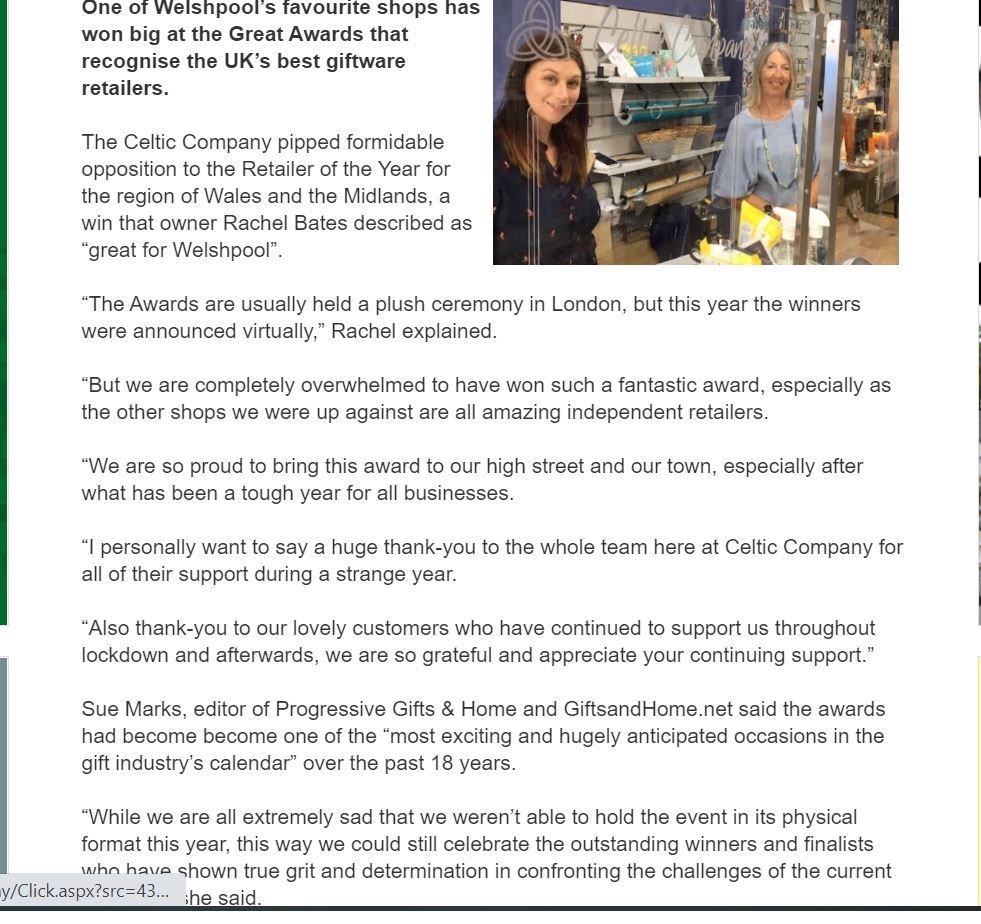 It was a similar story at Brocante, winner of The Greats Best Specialist Multiple Gift Rerailer category, which has shops in Fowey, Mevagissey and St Ives. Following coverage in the St Austell Voice, co-owner Keiron Cockley told GiftsandHome.net: "We are getting the message out there that we are open for business and happy to see people."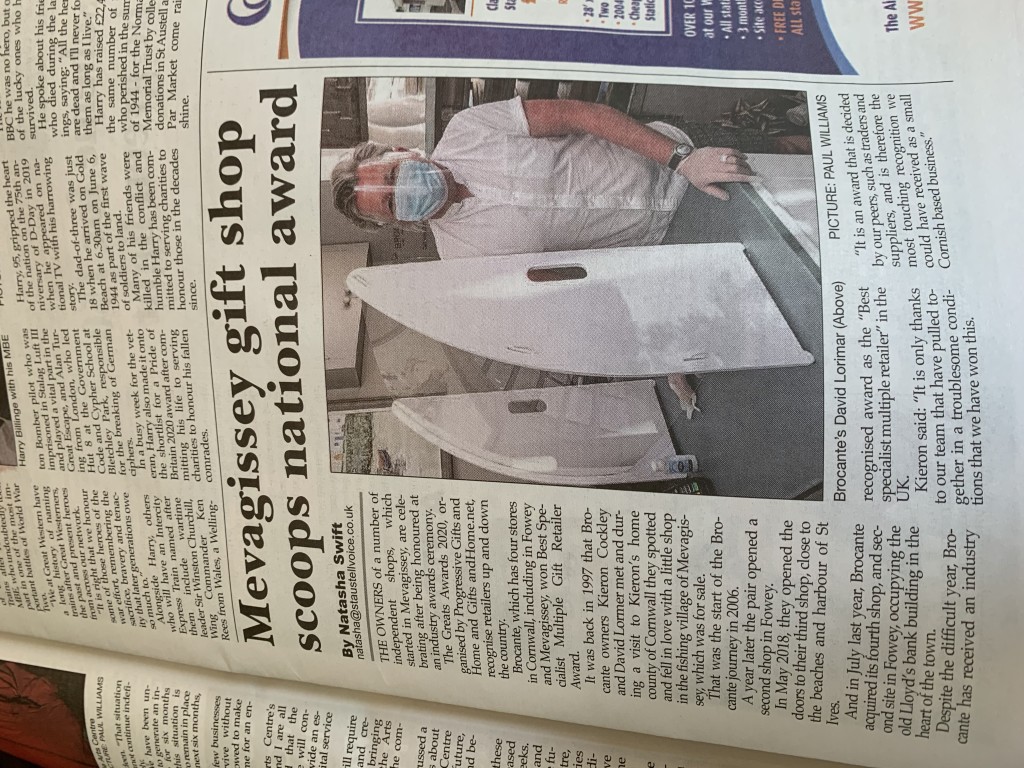 The Greats Awards 2021 are scheduled to take place at the HAC in London on May 12.