What a difference a day makes! On Monday (July 5), the finalists of The Greats Awards 2021 were announced with gift retailers thrilled to share their initial reactions at the news!
 "We were absolutely delighted and jumping for joy!" said an excited Bryony Taylor-Edwards, gift buyer at Yarnton Home and Garden, Yarnton, a finalist in the Best Garden Centre Retailer of Gifts category. "It was a real surprise and a real honour. Two years of hard work sourcing beautiful gifts has finally paid off!"
There was also great excitement at Highworth Emporium in Highworth, finalists in the Best Employee of the Year, Independent of the Year – South West and Best Retailer Initiative categories, where it was a triple whoop whoop, whoop!
"We are totally over the moon to hear the 'great' news," said co-owner Aga Gabrysiak."Being a finalist in three categories is simply amazing! We are particularly proud of our Paula Zielinska, assistant manager, who reached the final as Employee Of The Year. After a year full of uncertainties and ups and downs we are very much looking forward to celebrating with all the other amazing businesses in September!"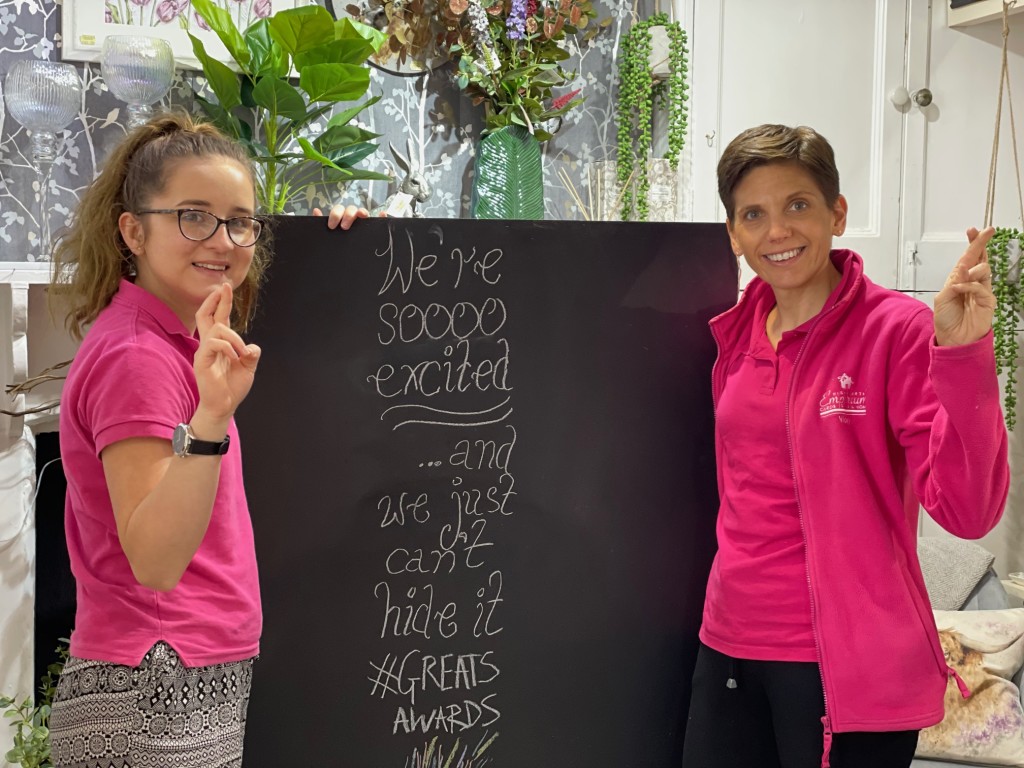 James Webster, co-owner of Josie's Interiors in Bideford, admits to feeling a bit emotional. "I was so thrilled to hear that Josie's is in the finals for the Best Lifestyle or Homewares store that it actually brought a tear to my eye!" said James.  "I'm currently gearing up to open a second store in a couple weeks time, so it comes at a really good moment. I know my customers will be so excited for us!"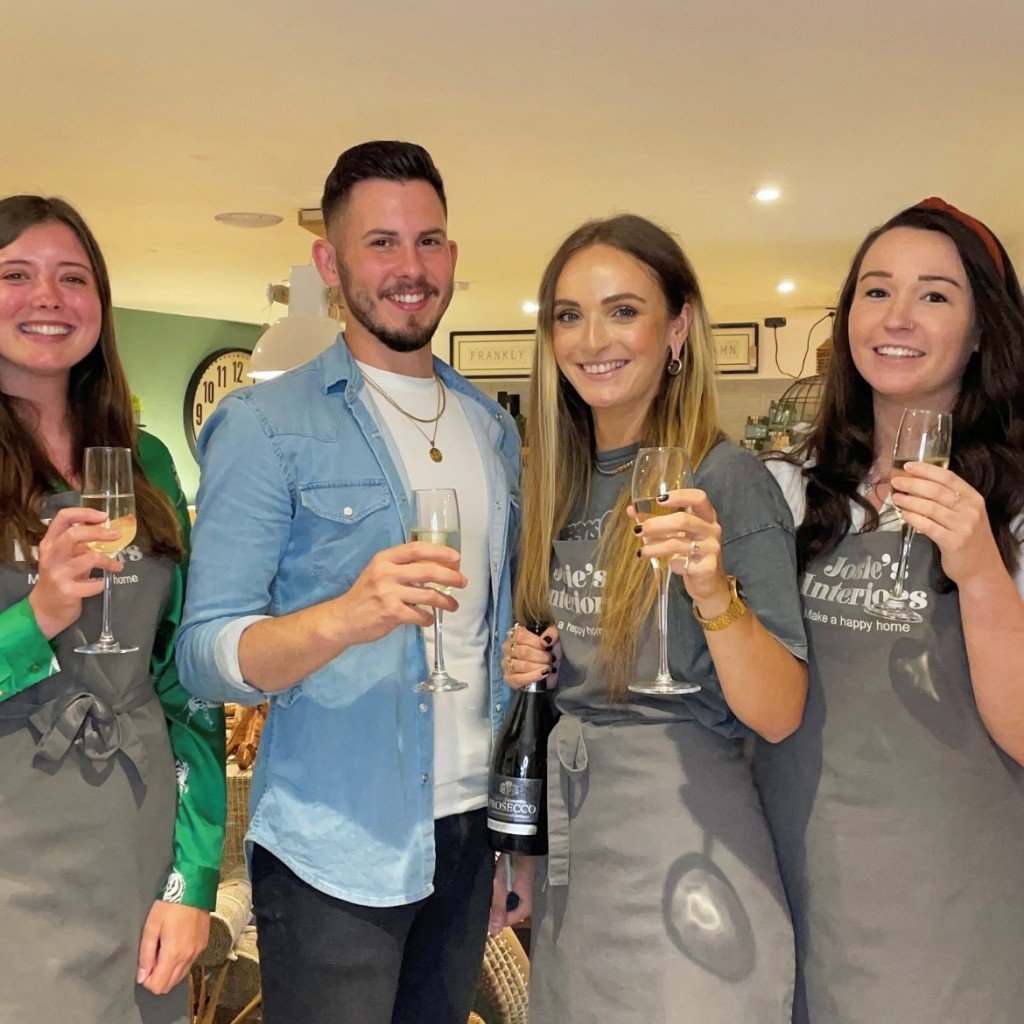 "Oh wow, thank you, you've made my day  – well actually my year!!" exclaimed Jane Peakall, owner of Daisy Lanes in Rayleigh, on receiving the news. "After such a tumultuous year, it's so very exciting to have some good news for a change! And what a year this is shaping up to be. We're marking both 25 years in business as well as our 21st birthday in Rayleigh, so you could say we're feeling very blessed!"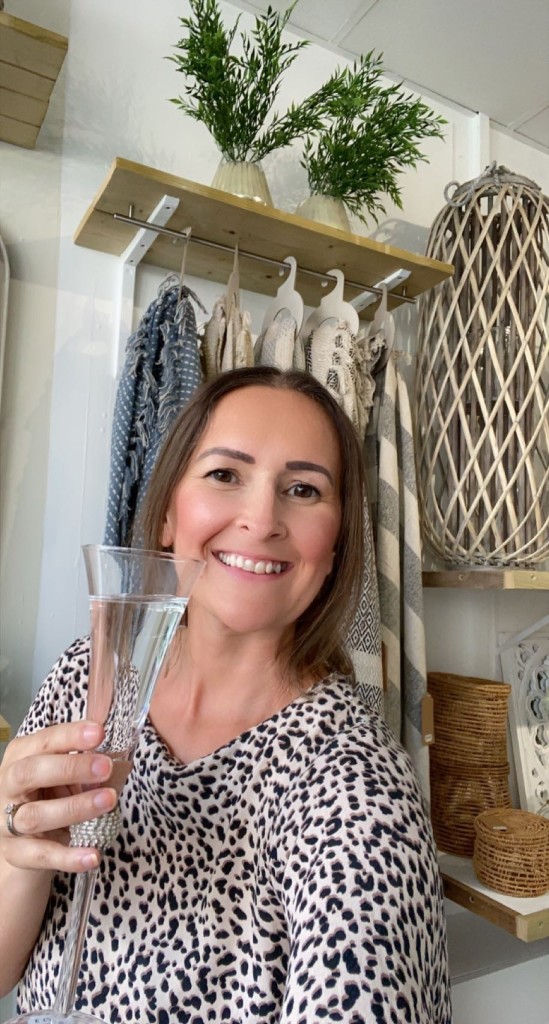 Equally ecstatic was Adam de Wolff, co-owner of The Indigo Tree in London's Crystal Palace and Streatham, a finalist in the Independent Retailer of the Year – London category. "Wow, this is amazing news. What a great year 2021 is proving to be despite all the Covid issues!"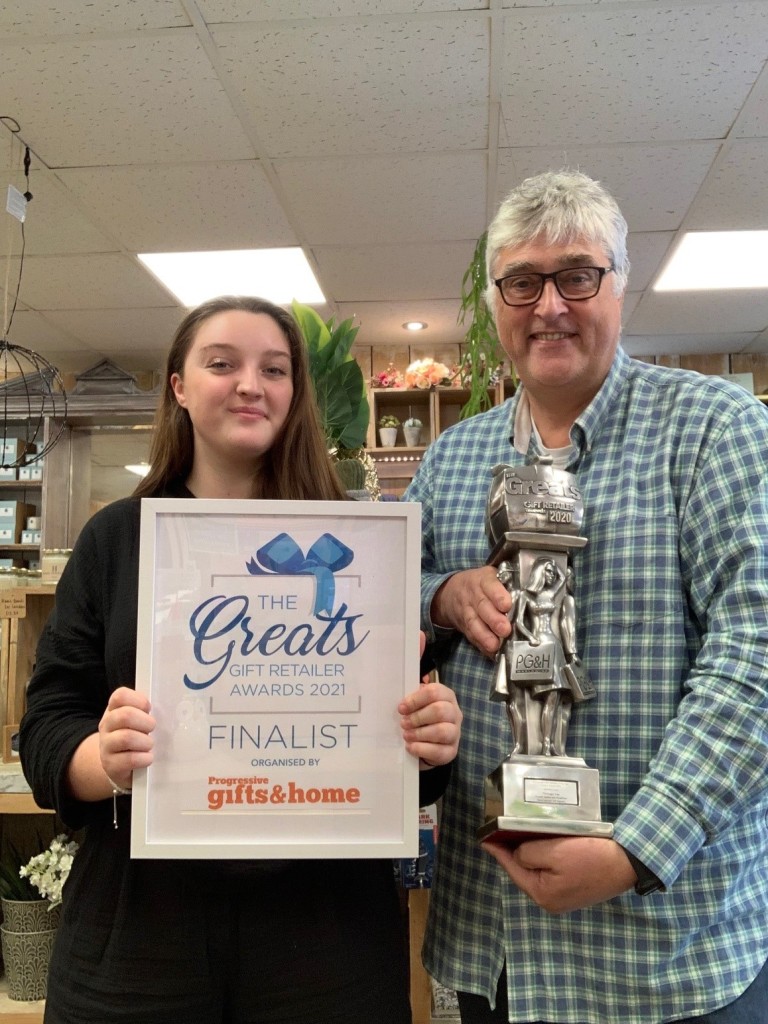 Meanwhile, there was lots of jumping for joy at the Jumping Bean in Beckenham and Honor Oak. "It's amazing!" said co-owner Nilou Noorbaksh. "We haven't been nominated for anything before, so if only you could see the smiles behind our face-masks! Honestly, this is great – a huge thank you to our suppliers for nominating us, we love you!" she added.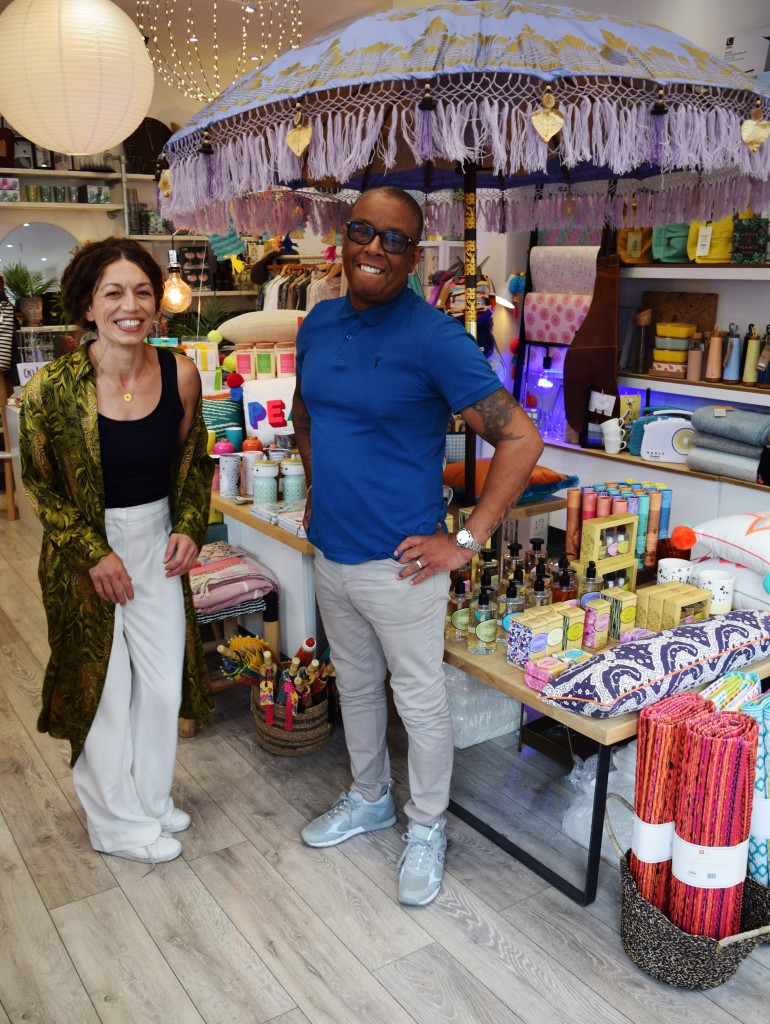 As Keiron Cockley, co-owner of five Brocante gift stores in Cornwall, put it: "To receive a nomination from your industry peers is so special, and we have high hopes that the awards ceremony will go ahead in London, and we can be there to enjoy it. After a long year, the recognition that you are doing something right is so wonderful."
Meanwhile, at Maybugs in Hailsham, delighted co-owner Greg Rose, a finalist in the Best Newcomer – South & Wales category, said: "It's an absolute honour. It's been the most difficult of year for everyone, and it's just wonderful for all of Team Bug to be recognised in this way for their hard work. It really does mean so much to all of us!"
Also celebrating in the same category are sisters Ainslie Fowler, Tegan Mackay and Safi Mackie, co-owners of The St. Ives Co. "We are super excited about reaching the finals!" exclaimed Ainslie. "Being such a new business we never thought this kind of thing would happen for us, so it's wonderful to be noticed among all the fantastic shops in the UK! Just reaching the finals is a huge achievement and something we are already very proud of."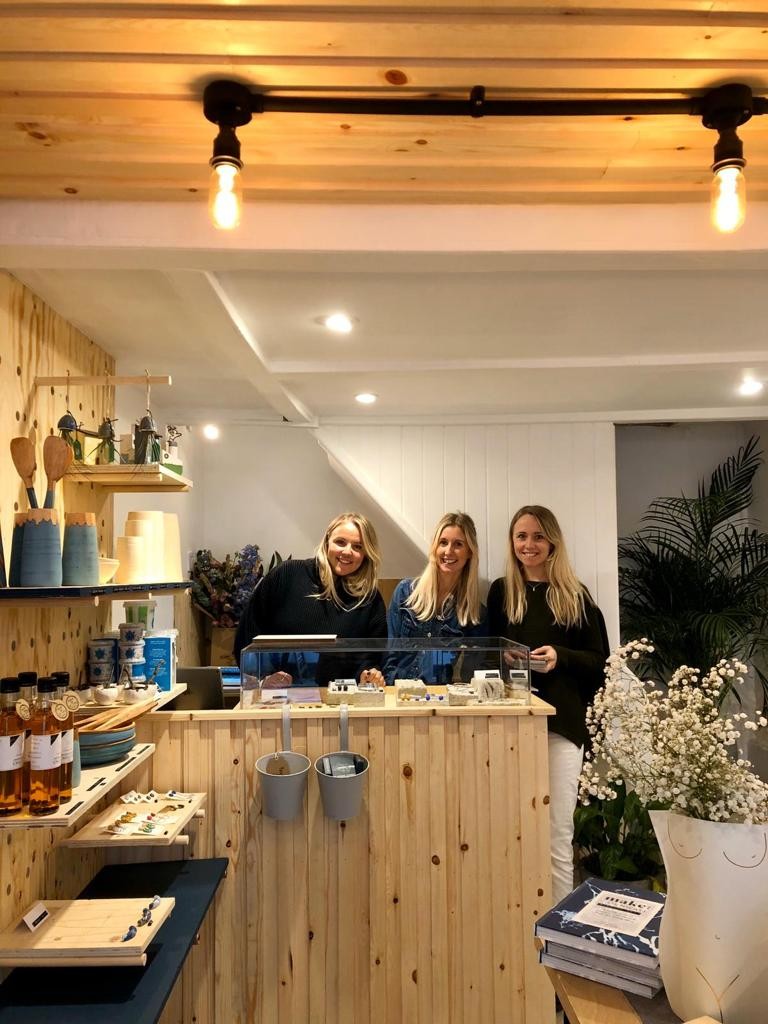 "Everyone at Milestones Museum and the wider Trust are over the moon to be finalists in the Best Museum or Visitor Attraction Gift shop section!" said retail manager Lorna Standing.
"I can't tell you how excited we are, and we can't wait for the award ceremony in September! The entire team has worked so hard over the last year and this is a fantastic reward for all of our hard work!"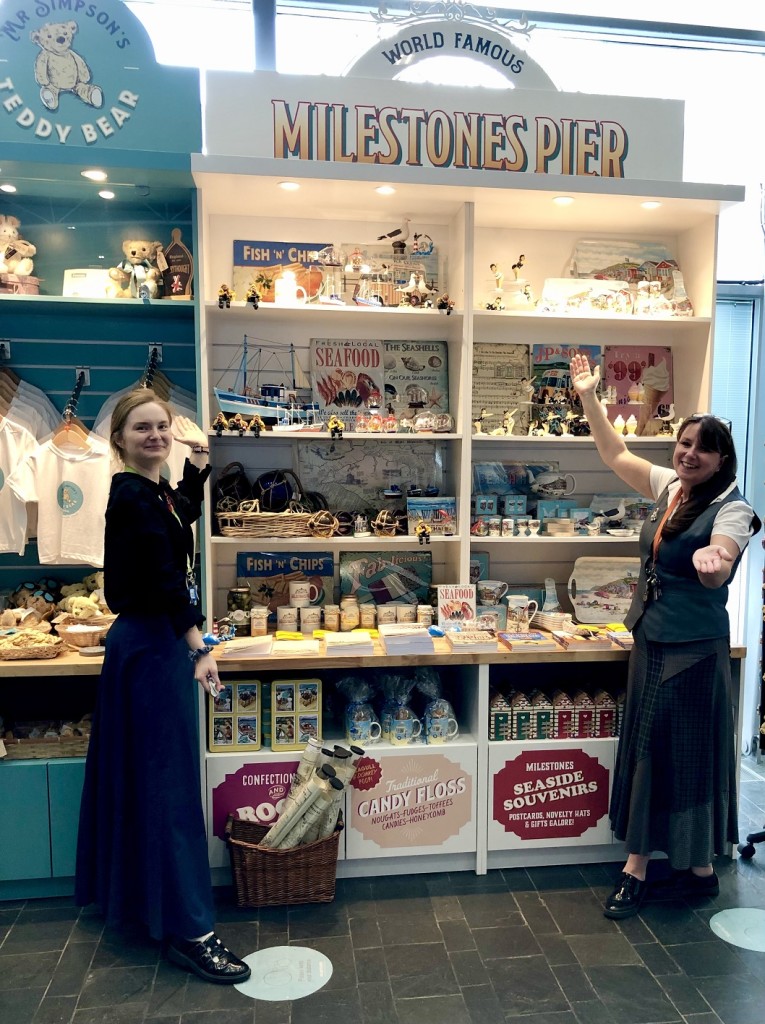 The winners of The Greats Awards 2021 will be announced on Thursday September 23at London's historic Honorable Artillery Club (HAC) at a live, glittering lunch and afternoon event.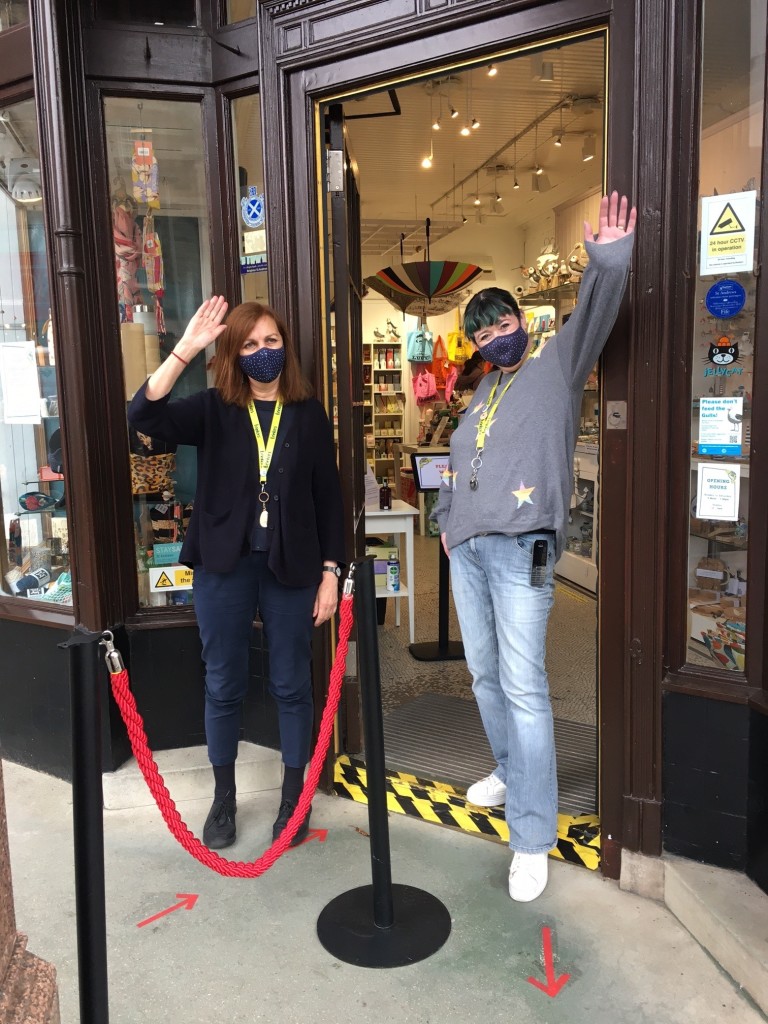 To be a part of The Greats, a very special highlight on the gift industry's calendar, contact event organiser Clare Hollick for tickets at Createvents tel: 01183 340085; e: clare@createvents.co.uk or visit Max-Tickets.net
Top: A Big 'thumbs up' from Team Bug at Maybugs in Hailsham.