Tara Illingworth, (the wife of Widdop And Co's creative director Stephen Illingworth), has launched an online and wholesale gift company, Mail Your Mark (MYM), with the hope of lifting people's spirits by empowering them with positive affirmations. The company is also helping to raise funs for four different charities.
Tara, can you tell us more about the concept of Mail Your Mark (MYM) please.
 "The idea for MYM was birthed from daily practices of gratitude, affirmations and prayer that has carried and sustained me throughout the challenging seasons in my life.   I was born with a genetic disease, cystic fibrosis, and I've been determined to beat the odds stacked against me, vowing to make the most of every moment I'm given and aiming to choose joy despite the circumstances."
What inspired you to launch Mail Your Mark (MYM) this Autumn? Was it driven by the pandemic?
"The concept of Mail Your Mark came from the always underlying mission in my own life to make a difference or a 'mark' on the world around me. Given that I'm originally from Florida, distance makes it hard to do that sometimes. Then throw in this year with social distancing and isolation and it's made it even more difficult for so many, even for those who are close by. That's where the name derived from – Mail Your Mark – when you can't be there to make your mark and mail it. Therefor every item we create will be either a practical tool or subtle note of encouragement that you can purchase for yourself or as a gift for those you love."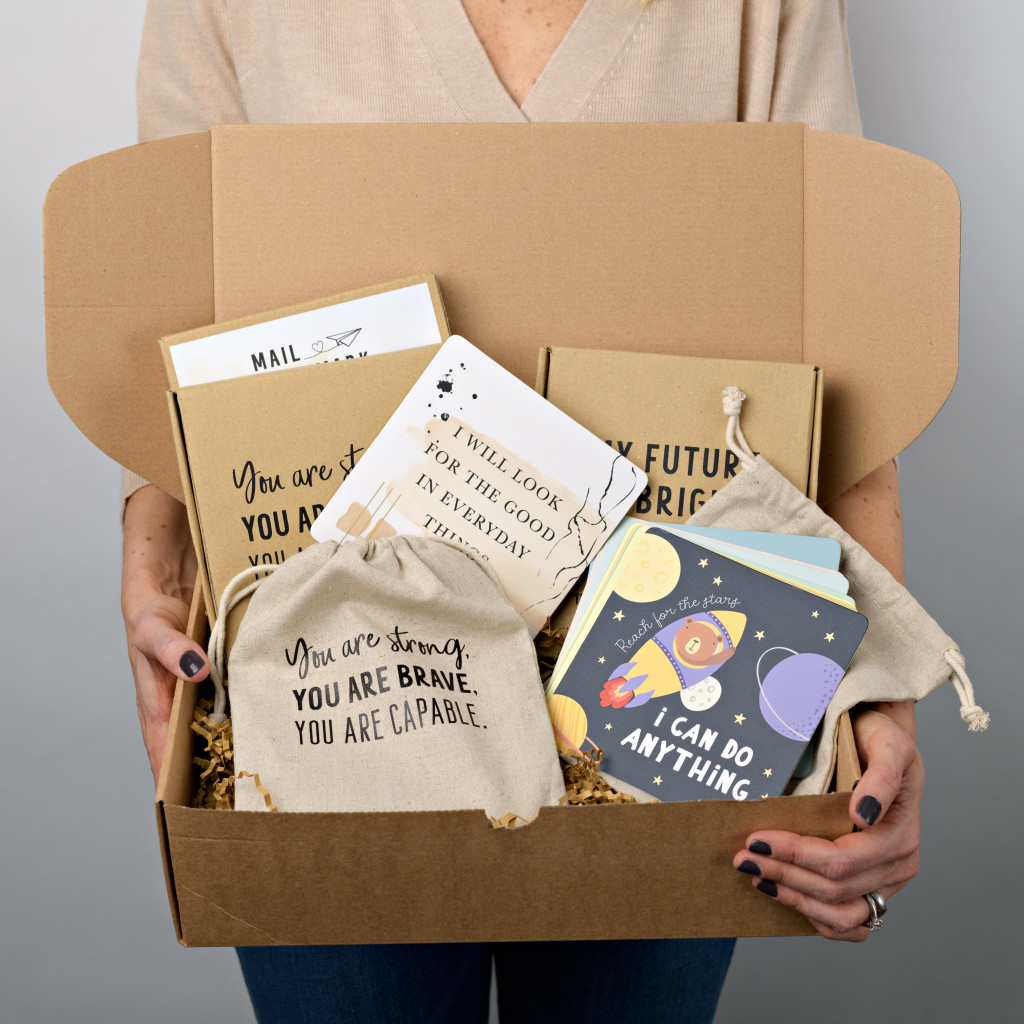 Was the concept something you had been thinking about for a while?
"I've had this idea stirring for some time now, but being a mum of twin boys aged two-and-a-half, and excuses that I just didn't have the time, probably held me back the most. Then enter Covid and it really pushed me into pressing 'go'. I feel like now, more than ever, people could use the encouragement, and so could almost everyone around them, given the various restrictions and craziness that this year has brought." 
Can you talk us through the launch products.
"To keep costs down, I decided to start with a select few products and then gradually launch others once the business got going. The affirmation cards are something we practice every day with our boys. I've also launched a Motherhood Affirmation set. As a mum myself, I know how easy it is for mums to beat themselves up, so these cards are designed to be a pep-talk for mums to help build them up. Both affirmation sets both for mums and for children come in a faith-based set (with scripture) and a general motivational set.
The idea for the 24 Days of Christmas Kindness calendar came from a picture I had of Christmas being the light at the end of the tunnel –  that no matter what might be happening around us, Christmas always tends to bring hope and peace. This year especially, we all need that. It's packed full of festive 'random acts of kindness ideas' to help the giver to extend a little more love to those around them."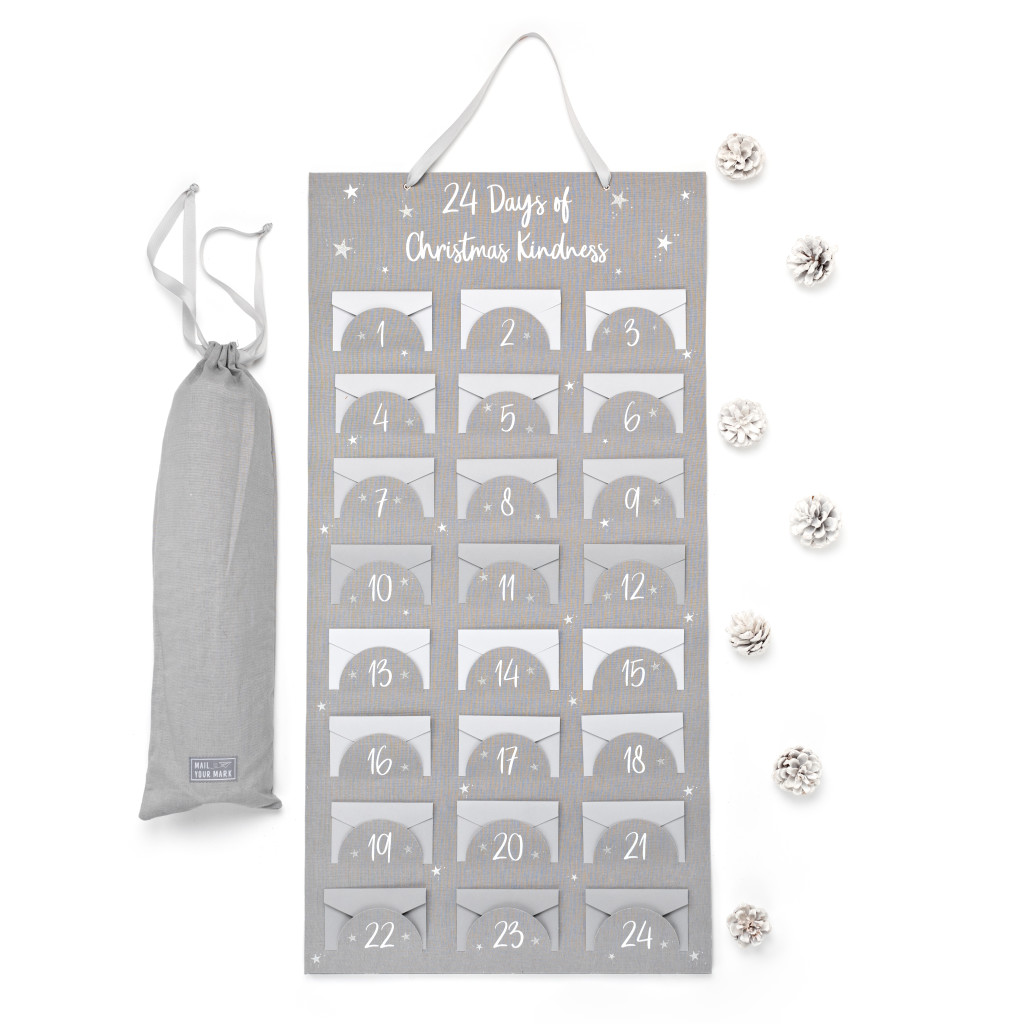 What's the initial reaction been like, both at wholesale and online?
"It's been better than I think even I hoped. I've had a continual sales flow and have already had three re-orders. I've also had some positive conversations with trend-led boutiques in America who are looking to stock our items. I would love to see more of that here in the UK."
Which other products are in the pipeline for 2021, and when are you hoping to roll them out?
All being well, as far as sampling and shipping goes, we should be launching a product in November, to sell prior to Christmas, which is A Year Of Encouragement cards. You can purchase this for someone, and then every month in 2021 they will be sent an encouraging quote card through the post. As the purchaser, you have the option of adding on a note to the recipient's card prior to it being shipped each month. I'm excited about this because I truly believe that in this 24hr news cycle, social media world, with mental health on the rise, that this could be not only a nice gift for someone to receive, but also one that can help shift mindsets and breathe positivity into the lives of others. I'm also hoping to launch a line of oversized canvas tote bags, each with an encouraging affirmation -such as 'See the good' and 'Do what matters – forget the rest' – as well as a line of oversized pouch bags. Each of these will come with four encouraging statements embossed on a leather swing tag to attach onto the pouch."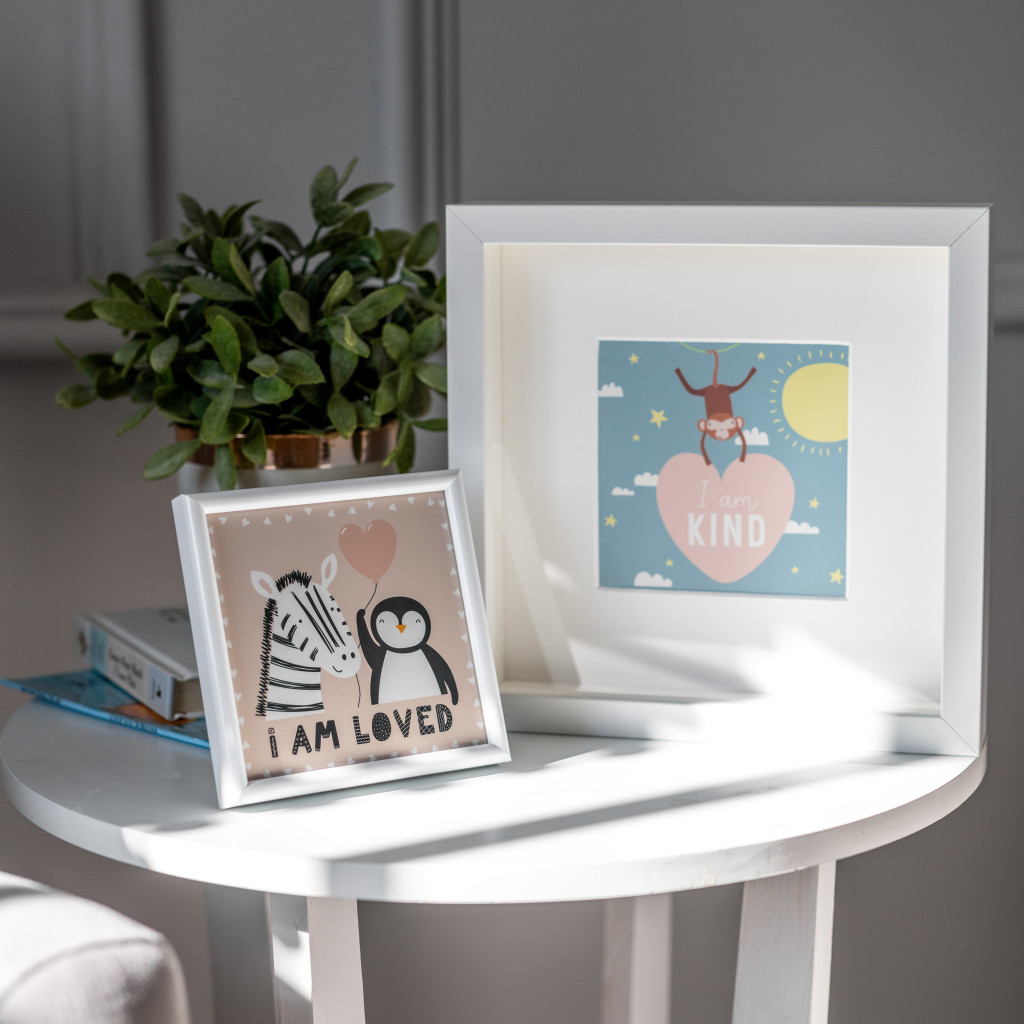 Are you the creative force behind the range?
"I am! It's very much a one-man-band kind of business at the moment. My dream is to, one day, be able to grow and hire a team of other like-minded women who can brainstorm and collaborate together, but for now it's very much me. I'm excited to create pieces of encouragement that will be used to remind others that they are braver and stronger than they realise, that good can be found in everyday things, that their stories are worth it and that we can all leave a legacy by the life we lead. I have a list a mile long of so many products that I wanted to launch with, and still have a list in the background that's always running, and a mind that's always brainstorming."
Looking ahead, what's your long-term vision for the company?
"The long-term vision is to have my products stocked in trend-led boutiques through the UK and America. I would love to be able to grow this into not just a gift business, but a platform for equipping and encouraging others as well as giving back. I truly believe that kindness starts small and that, ripple by ripple, we can start to have an impact on the world around us."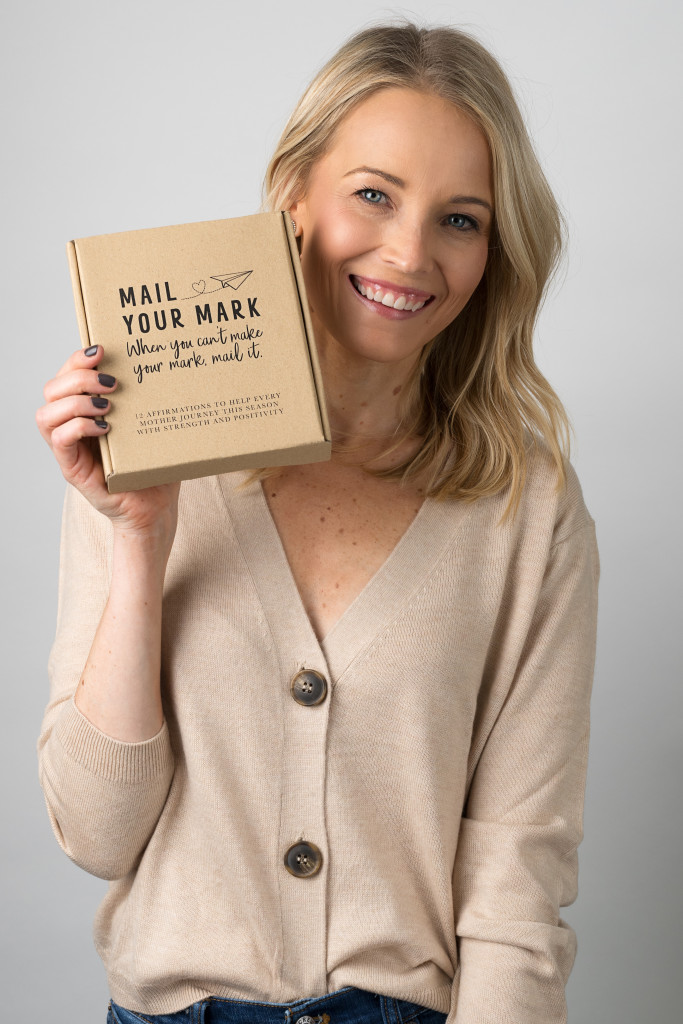 It's great to discover that MYM is helping to raise money for charitable causes. Can you tell us a bit more please.
"As part of MYM we also have an 'extending your mark' initiative, meaning for every purchase that someone makes, they will have the opportunity to choose a charity, out of our four designated charities, and we will make a £1 donation on their behalf. My dream is to see this grow and together, being able to really bless those charities close to our hearts. I've started by choosing four that are close to my heart for this year – Cystic Fibrosis Foundation, Hope for Justice, Make A Wish and Mind UK – but in the future I would love to make it something that my audience can play a part in selecting."
What other ambitions to you have for MYM? 
"I have dreams of podcasting and elevating stories of other individuals who are making a mark on their world.  This is very much the humble beginning, but I can't wait to see what the future holds!"
Visit www.mailyourmark.com
Top: Tara Illingworth, the creator of Mail Your Mark, is shown with her twin sons.