With sustainability at the top of the agenda for many gift suppliers, there's still time to book a place at SILC (Sustainability in Licensing Conference) which will be taking place digitally on Thursday June 24 and Friday June 25.
Organised and owned by Products of Change (an online membership platform which is a sibling business to Max Media Ventures, which owns GiftsandHome.net), the June conference follows on from the hugely successful inaugural SILC that took place digitally last November, attended by over 500 people worldwide.
"We have the full support from an incredible line-up of speakers and panelists – from leading retailers to sustainability experts; visionary brand owners to trailblazing product manufacturers – all set to inspire, educate and connect, for the common good," enthuses Helena Mansell-Stopher, curator of SILC and founder of Products of Change, who is championing protecting the planet.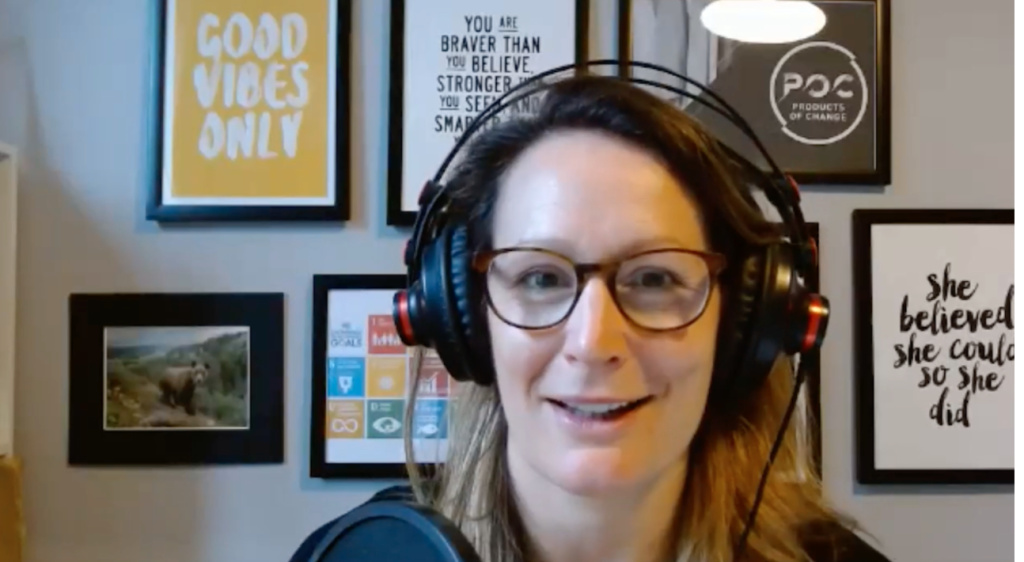 At retail, change is being demanded not desired, as will be evidenced by the retail speakers and panelists, including executives from Asda, Tesco, Character.com, Dayrize (eBay's new sustainable sibling) and BuyersEye's Julia Redman.
The Insights People will be sharing brand new research findings, while those from the Eden Project, The Ellen MacArthur Foundation, Recoup and Retail Economics will also be among the line-up of keynote speakers.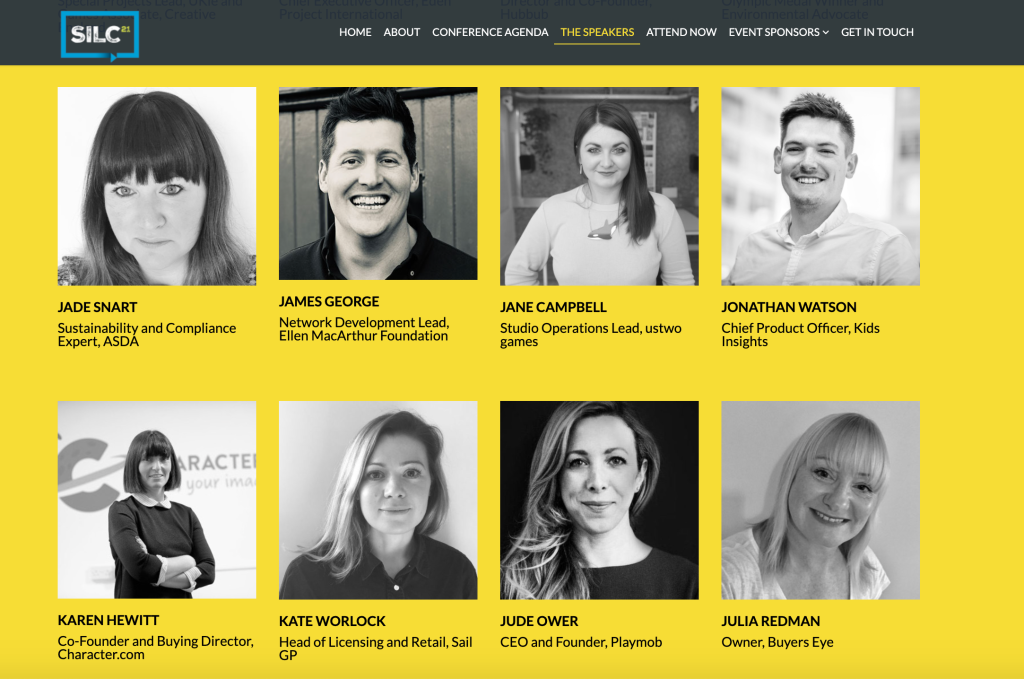 Above: Some of the speakers taking part at SILC.
To see the full agenda, visit  https://www.sustainabilityinlicensing.com/
Tickets to SILC are £100 (+VAT) and are available from www.sustainabilityinlicensing.com, or from Clare Hollick of Createvents on clare@createvents.co.uk or by calling 0118 334 0085.
All SILC content will be available to be downloaded, on-demand, for all ticket holders for a month afterwards.