A host of well loved 'characters' – Santa, The Grinch, Maleficent, a pantomime dame, a cow, Christmas elves and a Slytherin Death Eater – were all part of a Christmas video written and performed by the staff at Joco Interiors in Nuneaton, with the cast of the Eleventh Hour theatre group adding to the fun by arriving at the shop dressed as a variety of stage characters.
"Currently YouTube is close to 1,000 views, but it has been shared numerous times on Facebook too, with a reach of over 3,600 views," confirmed Joco's owner Jo Williams.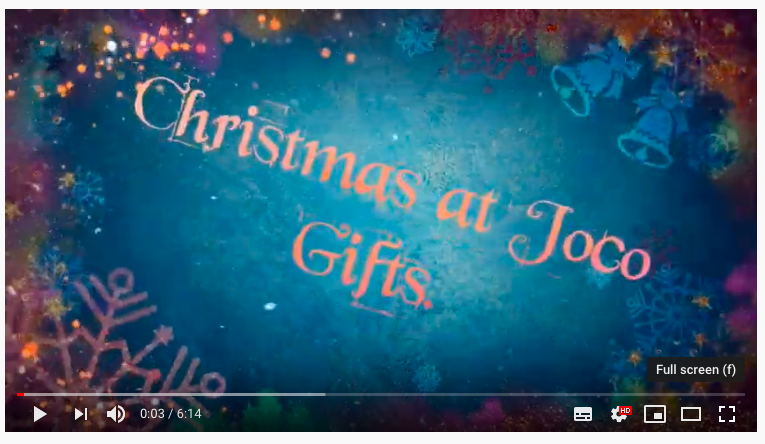 Explaining how the video came about, Jo told GiftsandHome.net:  "I had volunteered to take part in a video for a local photographer, Kevin Hargrave, who needed models for another project. I jokingly suggested making a Christmas video for Joco and the ball started rolling," she told GiftsandHome.net.
"In just five days we put together a rough outline of the storyline and completed the filming. The tag line was 'No one spoils a Joco Christmas'. With a bit more planning for next year, we're hoping to make this an annual event."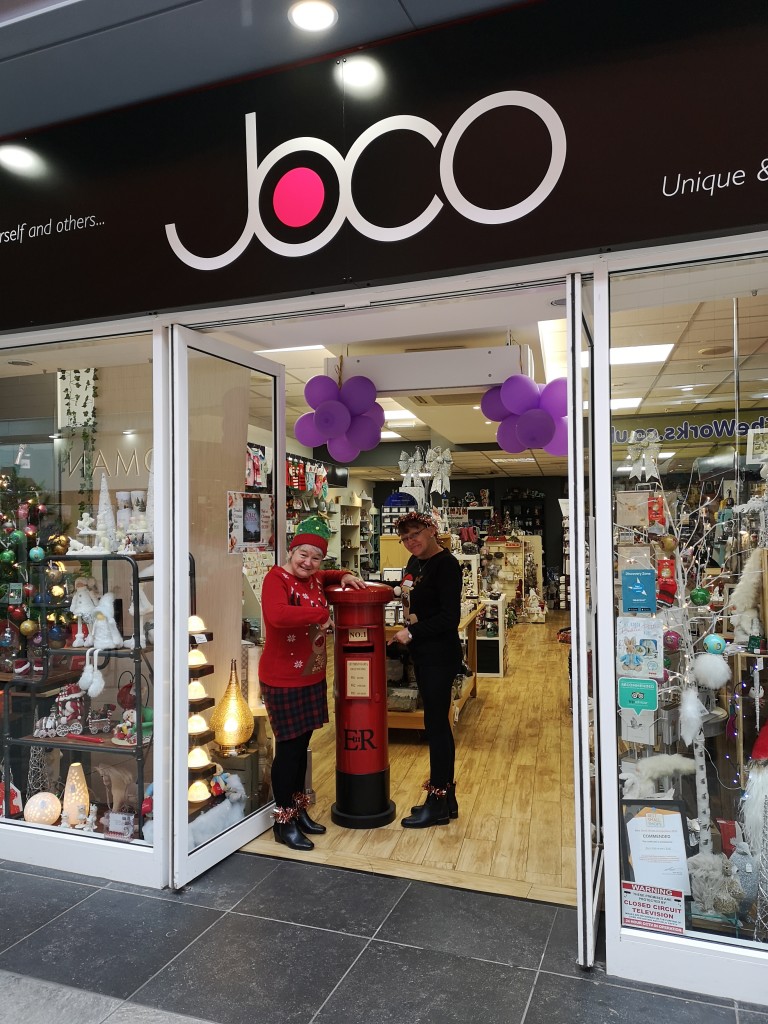 Jo worked on ideas with Kevin and her sister Jess, Joco's website administrator, and the story line evolved to include introducing Maleficent (played by Jo) to save Christmas.
"We used products that we sell at the shop as props which included a Half Moon Bay heat changing mug and an Enesco Grinch figurine," Jo highlighted.
Taking part in the video was shop manager Linda Tandy,  Martin Tandy, website administrator, and Debs Carey, shop supervisor. A customer, Guy Young, played the Grinch. 
Top: Joco customers joined in the fun of the gift shop's first Christmas video, launched last week.