A great Christmas gift for gift shop Highworth Emporium's co-owners Aga Gabrysiak and Richard Marsden, winners of The Greats 2019 Best Newcomer South & Wales category, was that their Visa 'Shop Local' video was announced as one of competition's top 50 entries.
"On Monday December 23, we received a £150 pre-paid Visa card and are planning to go out and have a lovely meal together – the whole Highworth Emporium team plus Richard's son Kieran, who did an amazing job on putting the audio together and making our voices sound bearable," quips Aga. "We involved our customers in the video during our Christmas evening, and had so much fun making it. Our customers loved it too."
Click here to see the video https://photos.app.goo.gl/GkQSQPFxoetAbCE47 or play below.
The Christmas 2019 ad from Visa was a rallying call for consumers to shop at bricks and mortar independent stores situated in local high streets. It featured a heartfelt rendition of Queen's classic 'Somebody To Love' sung by various independent retailers, and invited independent retailers to make their own 30 second version of its Christmas advert by singing along to 'Somebody To Love' and then sharing their video publicly using the @VisaUK handle and the hashtag #WhereYouShopMatters on Twitter and/or Instagram feeds.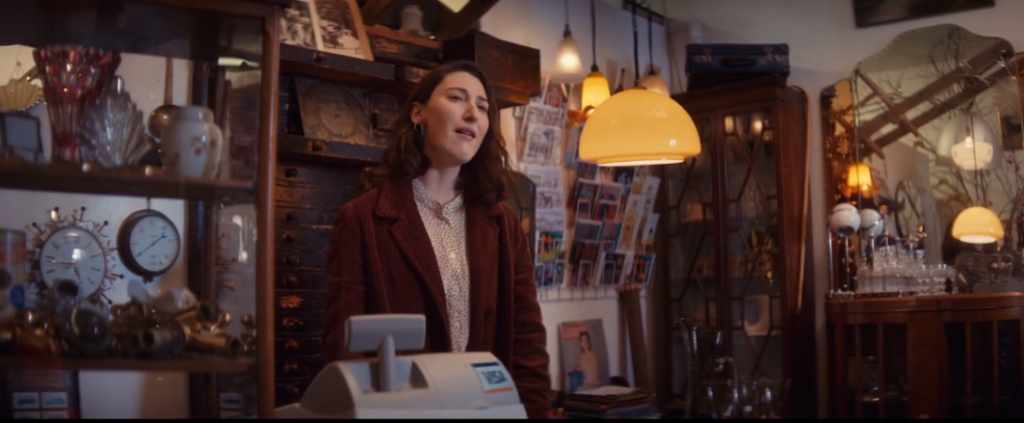 The idea was to help spread love for the high street and its hard working businesses.
The British Independent Retailers Association (Bira) supported the campaign by sharing the Visa ad with its members.
Top: Christmas cheer for from Visa for Aga Gabrysiak and Richard Marsden, owners of Highworth Emporium in Highworth.