Giving the gift industry a massive boost, and hot on the heels of winning the Best Display category at The Greats Awards 2020 in September, Cornucopia in Worcester, owned by mother and daughter Clare and Hannah Bishop, took the coveted crown as the overall winner of the prestigious Britain's Best Small Shop competition.
Click here BestSmallShops.uk and Indie Retail YouTube
In a very exciting day yesterday (November 26), BBC West Midlands Today featured a piece on Cornucopia's success on their breakfast news at 7am and 9am; the story was featured on Sky News too, and local radio stations BBC Hereford and Worcester, and Radio Wyvern did live interviews.
"Once the news was announced, we were inundated with online orders!" a thrilled Hannah told GiftsandHome.net.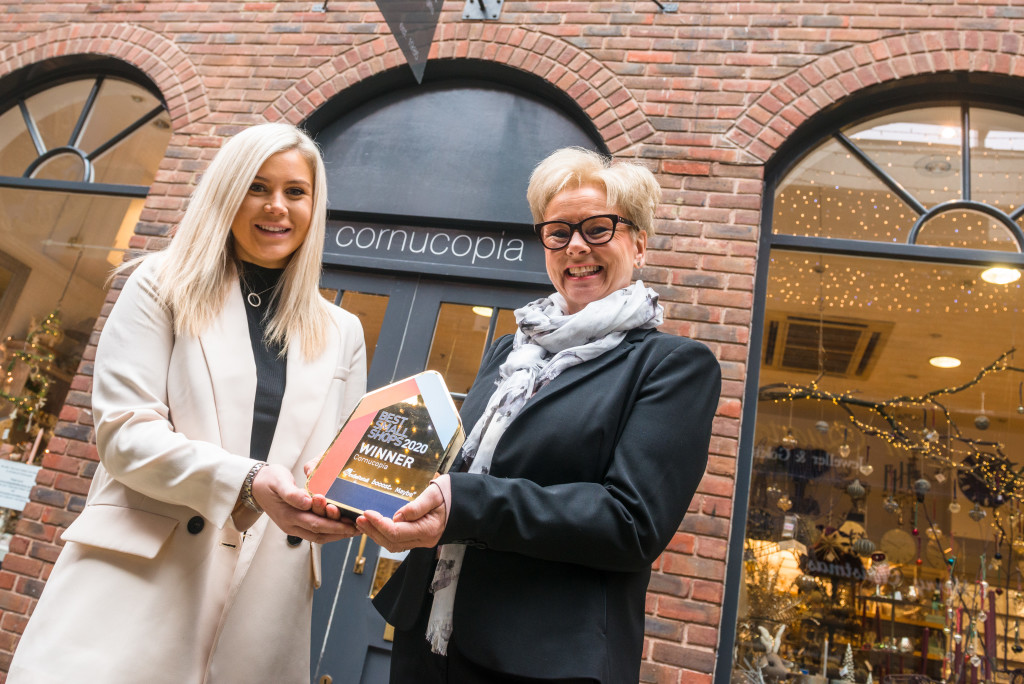 "Hannah and I both felt so humbled and honoured to have been shortlisted for this award, and then to find out we had won was just amazing!" enthused a delighted Clare. "We really couldn't have achieved this without our customers. It's just incredible."
She continued: "We feel that customers really want a physical shop to come into. We like to display in a way that gives the customer an idea of what they could recreate at home. We have a tremendous team to help support us within the shop otherwise it wouldn't look the way it does. It involves lots of hard work but it's really enjoyable and worthwhile."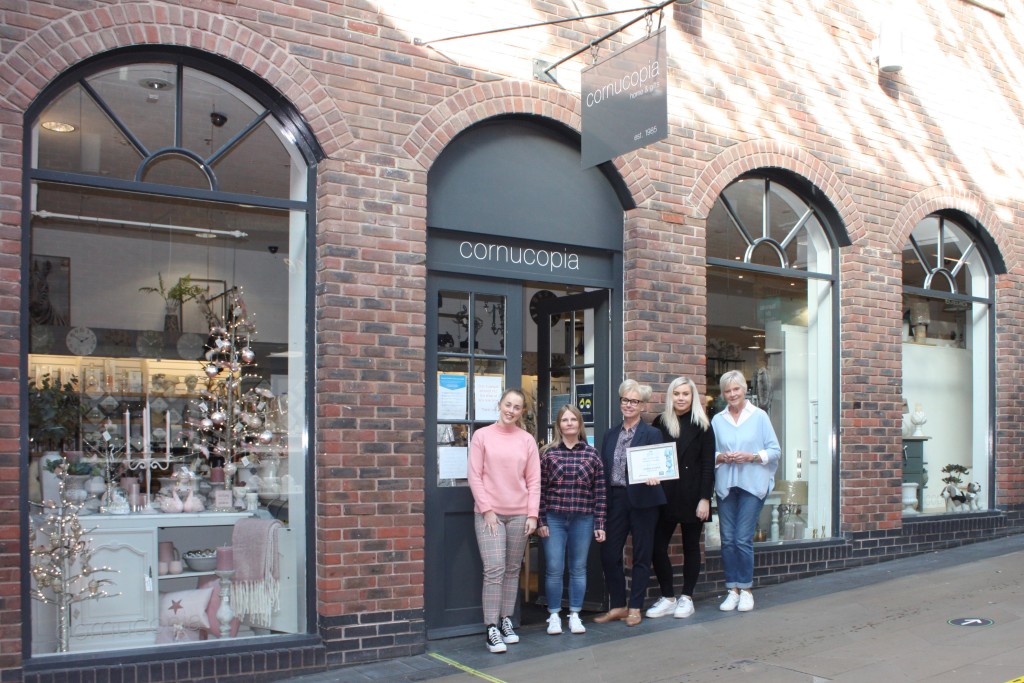 The shop's ethos is based on quality and individuality, with products including iconic British brands such as Emma Bridgewater, Plum & Ashby and Repeat Repeat, as well as products with a Danish influence that originated with the business founders, including luxury brands Dansk Smykkekunst, Bahne, Cozy Living and Broste Copenhagen.
During the initial lockdown, Cornucopia opened an online Trouva boutique, with Clare and Hannah taking products home from the shop and turning their garage into a distribution centre, enabling them to focus on distributing products to customers worldwide, as well as giving them the confidence and incentive to open their own online shop.
The judges commented that they "loved Cornucopia's resilient approach, combined with the shop's community spirit. They are very active on social media and support other local and independent businesses and the wider community, with their initiatives helping to drive footfall. They are BID members, and understand that every place is the sum of its physical and digital parts."
The judges also praised the efforts Clare and Hannah had made to maintain trading by opening up new revenue streams during the Covid lockdown, to ensure the business both survived and thrived post-lockdown.
In addition, there were two runners-up: homewares shop AG Hendy in Hastings, which offers practical, plastic free, eco-friendly goods for the home, and Nourish of Topsham, near Exeter, an ethical, packaging-free, zero waste provisions shop.
A special award was also made this year for the independent shop that had displayed most innovation during the Covid-19 pandemic. It was awarded jointly to Small Stuff UK, a children's shop in Sheffield, which specialises in ethical and eco-conscious lifestyle products and clothing for small children, and Grace's Bakery, a three generation family bakery in Ryde on the Isle of Wight.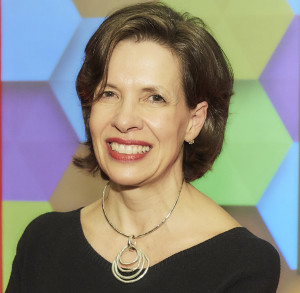 Among the judges was Amanda Fergusson, ceo of the Greeting Card Association (GCA), a member of the Independent Retailers Confederation (IRC), joint organisers of the competition, who added:  "I was so inspired by the by innovative activity and consistent commitment to reducing their environmental footprint shown by all the entrants. The community spirit shown by the shortlisted winners also contributed to the quality of entrieswhich was outstanding. It was a very hard competition to judge, but exciting to see so many interesting initiatives happening in high streets across the country."
Top: The moment gift shop Cornucopia's Clare and Hannah Bishop heard their store had been crowned Britain's Best Small Shop.