Homewares retailer Dunelm is really embracing the gift of giving this Christmas through a local community group linked campaign that sets out to 'deliver joy' to those who may be struggling over the festive season, raising awareness of people in need.
 Through community groups, the retailer has teamed up with local care homes, primary schools and refuges to ensure that the lonely, who many not see anyone over Christmas, or receive a gift, are not forgotten.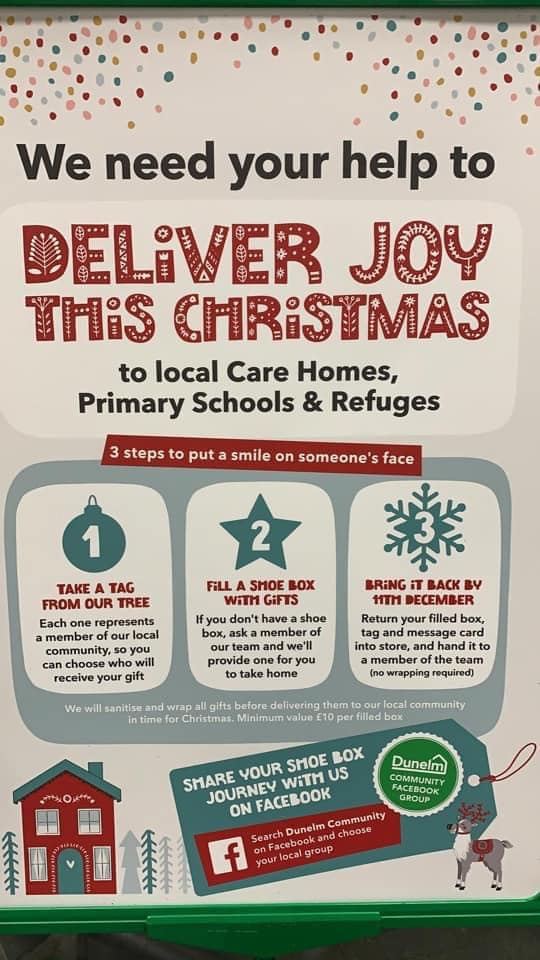 Every Dunelm store in the UK will be displaying a Christmas tree with tags on, featuring the names of local people and an indication as to what they would like to receive for Christmas.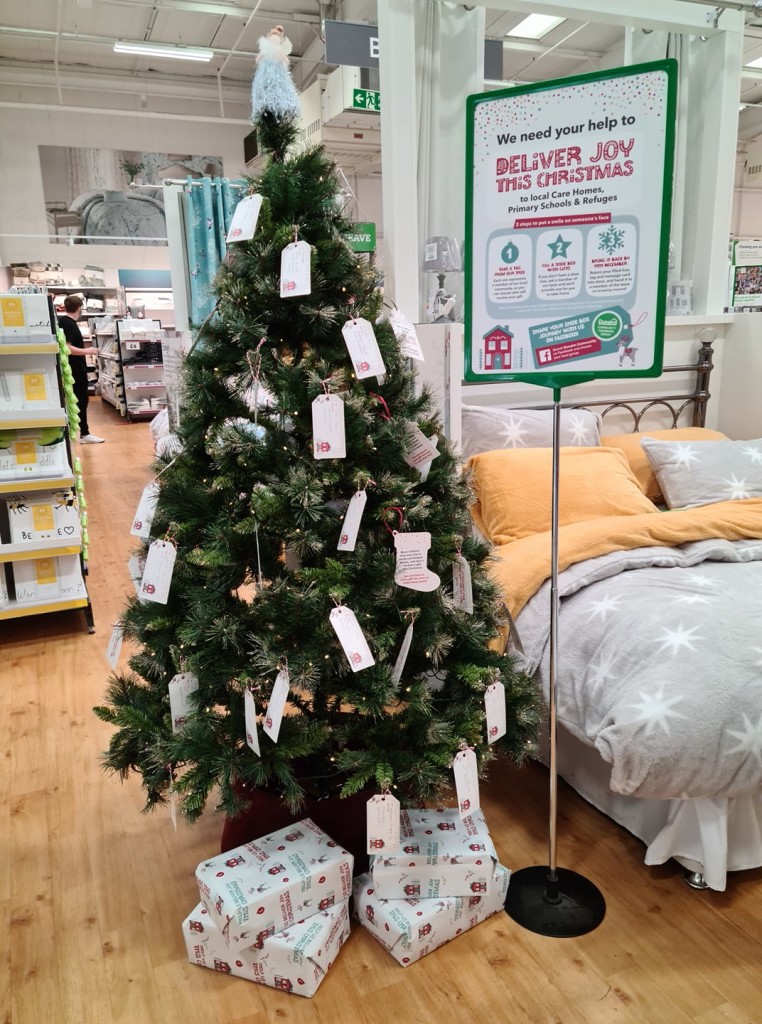 Customers are able purchase a gift in store for the person they have chosen on the label, or to take the tag home with them and put together a shoebox of gifts for that person (with a minimum value of £10) as well as writing their chosen person a festive message. (Shoeboxes are available in store).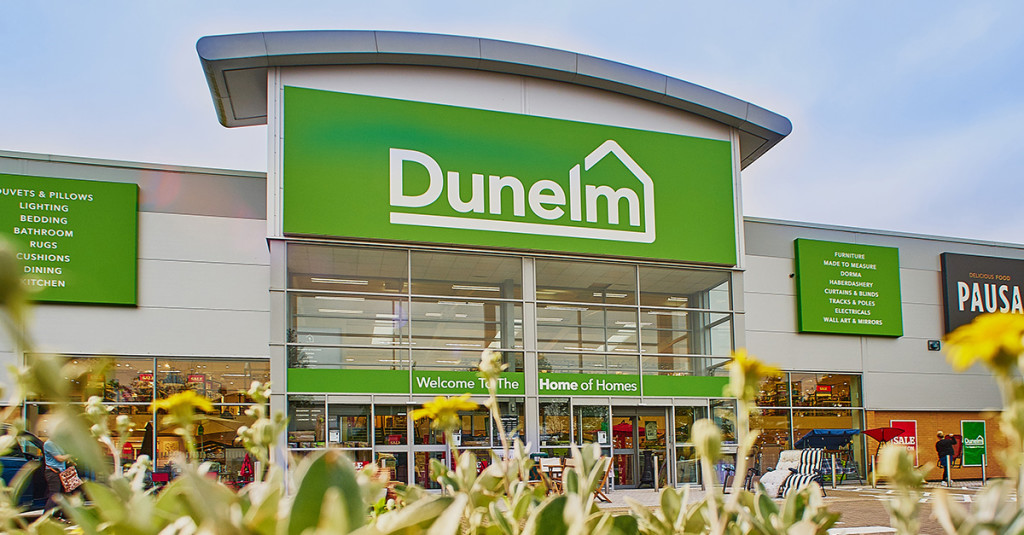 All shoeboxes have to be back in store by December 11, where staff will sanitise and wrap the donated gifts prior to delivering them in time for Christmas.