The first physical Ambiente show since the pandemic is getting ready to open its doors from 3-7 February, with organisers Messe Frankfurt looking forward to welcoming visitors both international as well as domestic buyers.
For the first time, the show will be co-locating with Christmasworld (3 to 7 February) and Creativeworld (4 to 7 February) with all three shows welcoming visitors to Messe Frankfurt, where trends, new launches, sustainability and special presentations will be at the heart of the fair.
Three trend statements have been identified for 23+ by styling bureau bora.herke.palmisano as: unknown beauty_strange + gracious, calming nature_careful + pleasant, and lasting ideas_passionate + evocative which will be presented in the trend area. "More than ever before, the focus is on sustainability. Material research and digital innovations hold new aesthetic solutions in store," summarises Annetta Palmisano.
Adds Julia Uherek, director, Consumer Goods Fairs: "In addition to Ambiente, Christmasworld and Creativeworld trends, there will also be a series of special presentations. They can be found at all three fairs, with the formative changes in the sector expressively illustrated. The cross-sector meta-topics – in particular sustainability – but also lifestyle and design, new work and digitalisation in the retail sector, play a central role."
This year, Ambiente's Dining, Living and Giving will be complemented by a Working area, which focuses on the desk and office. In the Future of Work area,which is making its debut at Ambiente, the focus will be on the modern office and its furnishings. Concept presentations on the themes of office space, collaboration and home office will visualise modern workspaces with the help of curated exhibitor products.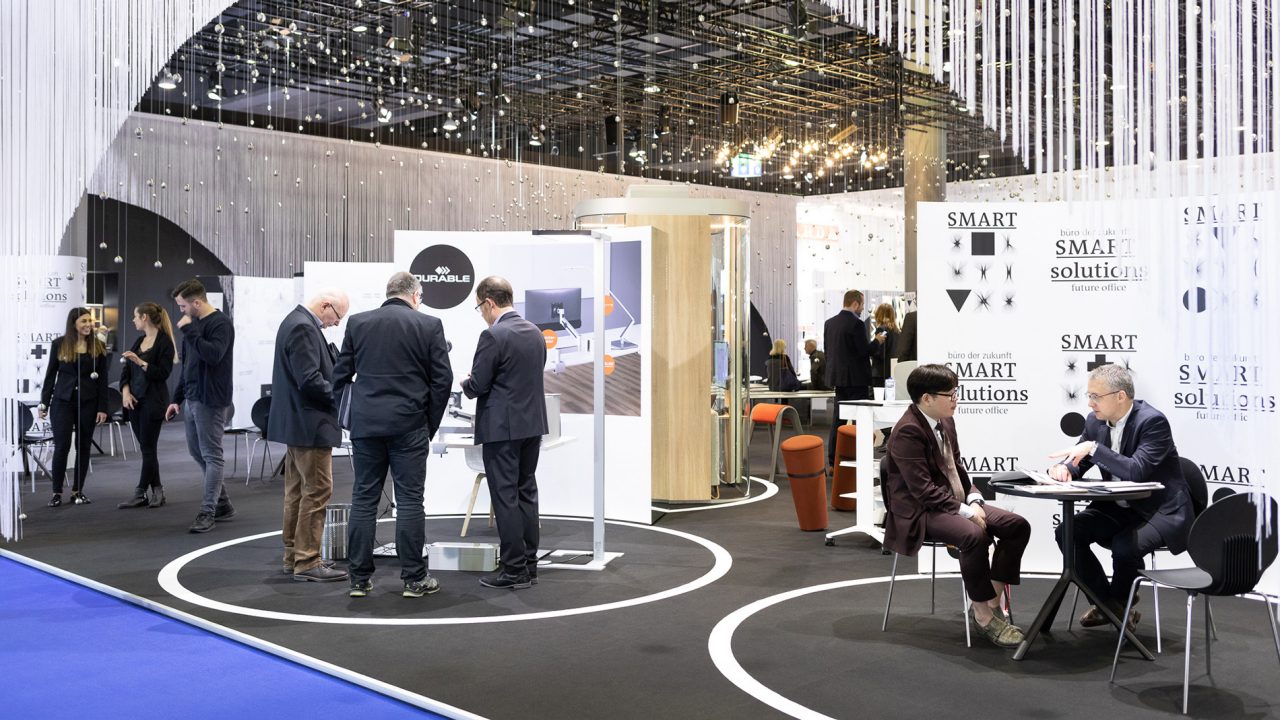 Among the special presentations, industry experts will give a series of lectures at the Future of Work Academy on the latest developments and changes in the working sector, providing tips and ideas for the modern workspace.
Elsewhere, a special programme at the Future of Work Academy will highlight the Sustainable Office Day, which takes place on 7 February. Meanwhile, the Conzoom Solutions Academy, which deliver lectures on key topics, will offer expert tips tailored to the retail trade.
To view the full event programmes, visit ambiente.messefrankfurt.com/events,christmasworld.messefrankfurt.com/events and creativeworld.messefrankfurt.com/events
Top: Ambiente will be returning to Messe Frankfurt from 3-7 February, co-located with Christmasworld and Creativeworld.