The Government's £350bn bailout of the UK economy in response to coronavirus has been welcomed by the British Independent Retailers Association (Bira).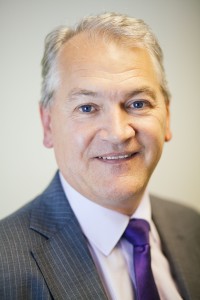 However, Bira's ceo Andrew Goodacre says the funds must be made available immediately to stop the collapse of many small independent retailers already seeing reduced trade.
On Tuesday night (March 17), Chancellor Rishi Sunak announced the enhanced packaged of emergency measures which now include:
1. Business rates abolished for all retailers for 2020/21 worth around £7.9bn in savings. (Previously the rates holiday was only for businesses below £51,000 rateable value).
2. Cash grants of between £10,000 and £25,000 for smaller retailers (below £51,000 rateable value).
3. Further availability of business interruption loans.
Bira's ceo Andrew Goodacre commented: "We are pleased with these further announcements by the government. "Following on from the Budget, we stated that more support was needed for small retailers. The rates holiday for all retailers is worth approximately £7.9bn and that is very welcome. The higher grants and business interruption loans will also help maintain cash flow.
However, it is really important that the details of how to apply for these grants is made available as soon as possible as we are already seeing the impact of the latest Government guidance with lower footfall and some businesses closing."
He added: "Even though all this is in the news, some members have informed us that local authorities are not helping and claiming not to know about this extra support. That situation must also be addressed to avoid confusion and frustration."
Top: Chancellor Rishi Sunak.