With many gift retailers admitting how much they are missing physical trade shows this year, Joe Davies is delighted to be throwing open its Manchester showroom doors from September 1-11 with an event of its own. Thousands of products will be showcased.
"We are avid supporters and participants of both Home & Gift and Autumn Fair, and it is really sad not to be there," said commercial director Paul Hooker. "Our showroom event is therefore the next best thing."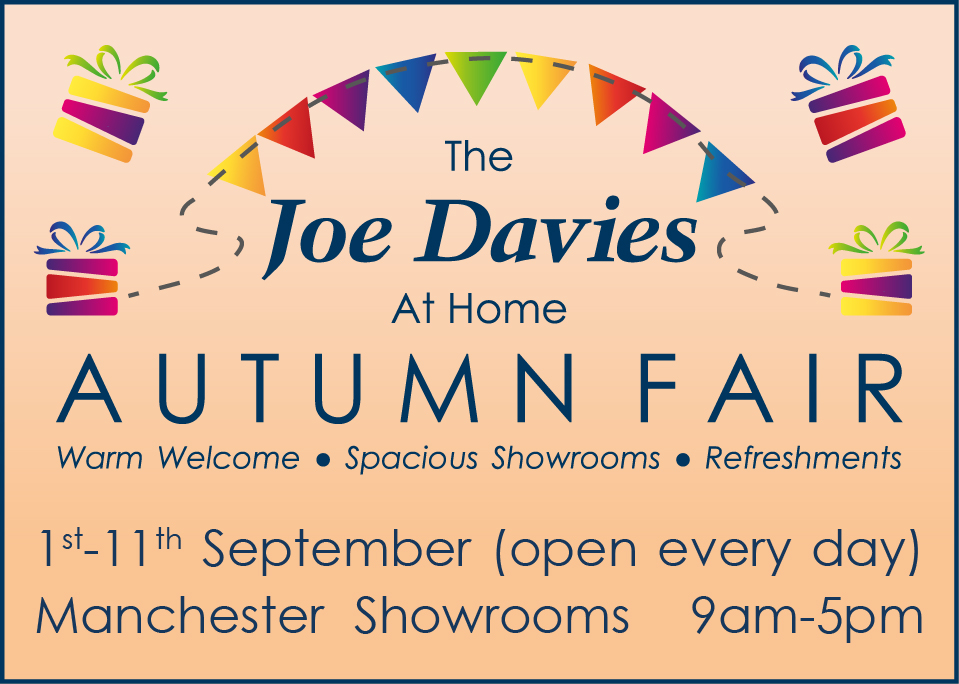 He continued: "We have over 10,000 lines on display, including 2,800 lines from our 2020 collection, with new additions being added in time for the show. Customers seeing the range first hand is really important as they plan for the busy season.  Guaranteed is a warm welcome and plenty of refreshments, and we are all really looking forward to seeing customers again."
He adds that the company's large showrooms will make social distancing easy. "Everything is in place to allow customers to browse safely," confirmed Paul.
Customers are being asked to contact the company to advise which day they are planning to attend. "No appointments are required, but it will help to manage numbers in the showroom and arrange refreshments," adds Paul.
Visit  https://joedavies.co.uk/shows/
Top: Commercial director Paul Hooker (centre) with the Joe Davies team.