Ambiente will be back at Messe Frankfurt in 2023, taking place from 3 to 7 February, with Ambiente Trends 23+ providing an overview of new products across the consumer goods sector, to include gifts and lifestyle. New for 2023 will be the current trends for 'new work' and the modern workplace.
In the dedicated Ambiente Trends area at the show, there will be a much stronger focus on sustainability, new aesthetic solutions, craftsmanship and digital innovations.
"After two years in a state of emergency, the signs are noticeably pointing to a new start," says Annetta Palmisano of trend bureau bora.herke.palmisano. "In our research, we have found powerful living themes that answer the pressing questions of our time in very different ways. What they all have in common is a close connection to people, their feelings and their experiences."
Three trend statements have been identified for 2023:
-unknown beauty_strange and gracious, where the theme is mixed reality aesthetics meeting the unknown. It reflects a living theme combining unconventional grace alongside new creations, with the unexpected making its way into people's familiar living environment. The colour palette features intense, extravagant colours with soft nuances, with muti-coloured, shimmering tones dominating.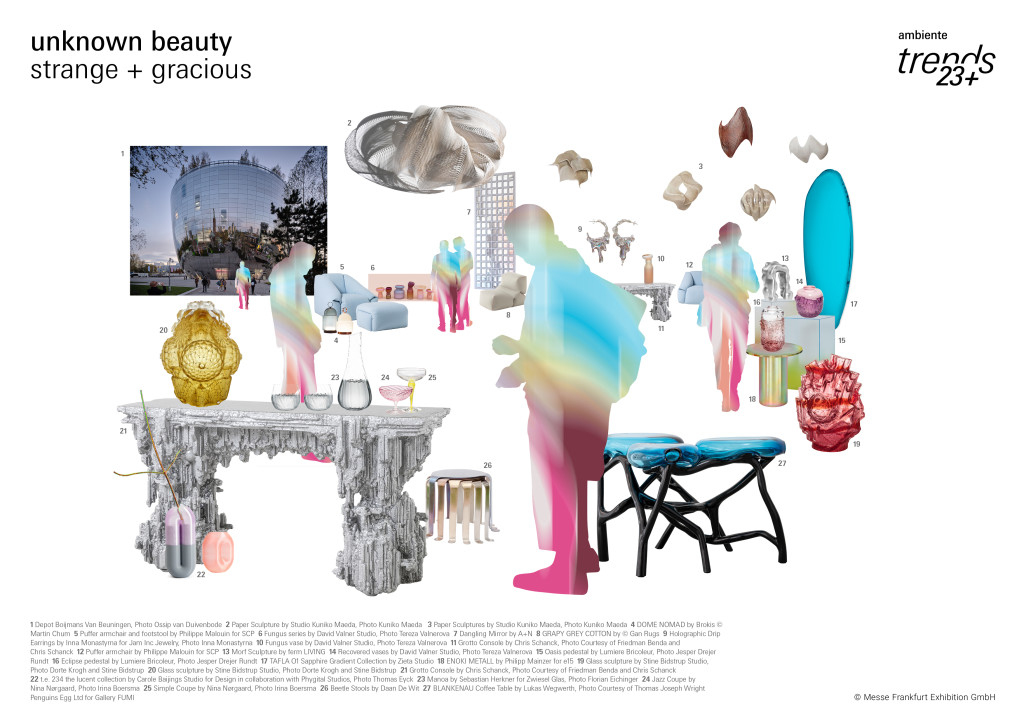 -calming nature_careful and pleasant, focuses on the calming power of nature, with the colour palette featuring neutral tones that have a gentle effect. The trend blurs the line between technology, research, art and craft.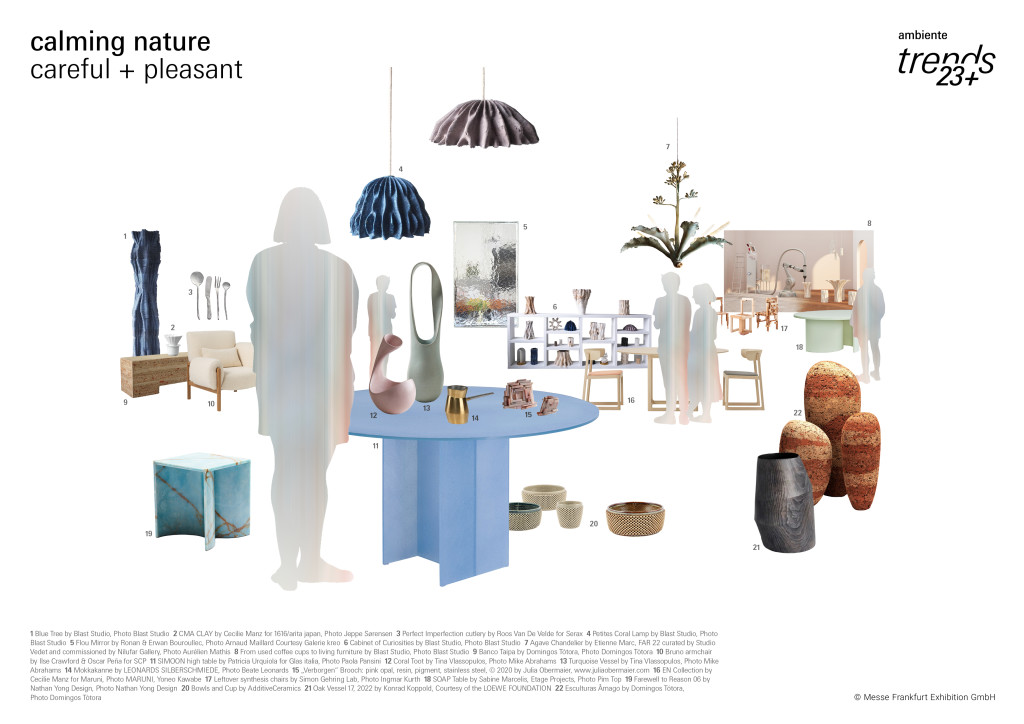 -lasting ideas_passionate + evocative, condenses the ideas of outstanding design icons into a living theme for the here and now, based around people's living environments increasingly becoming a working environment.
Trend lectures will take place daily during the show.
Visit www.ambiente.messefrankfrut.com
Top: One of three key trends at Ambiente 2023, the trend for lasting ideas_passionate + evocative is based around people's living environments increasingly becoming a working environment.