Along with Spring Fair, Ambiente was among the first major trade fairs of 2020 to be affected by the impact of the coronavirus, with footfall down. Also affecting Ambiente was Storm Ciara which impacted on travel, with many German and international retail companies barring their workforce from travelling.
The situation was not helped by Storm Ciara, which hit on the show weekend (Saturday February 8 and Sunday February 9). From February 9 onwards, air and rail traffic were, at times, completely paralysed throughout Germany and Europe.
However, Messe Frankfurt confirmed that business in the halls did not suffer as much as expected, although many exhibitors were disappointed with the sense of uncertainty among visitors and therefore the absence of several retail channels.
"If a trade fair is impacted by two such events, it really does face enormous challenges," stated Detlef Braun, member of the executive board of Messe Frankfurt. "But visitors came to Frankfurt with a positive mindset and keen to place orders, with satisfaction ratings among visitors continuing to be at a robust level of 95 per cent."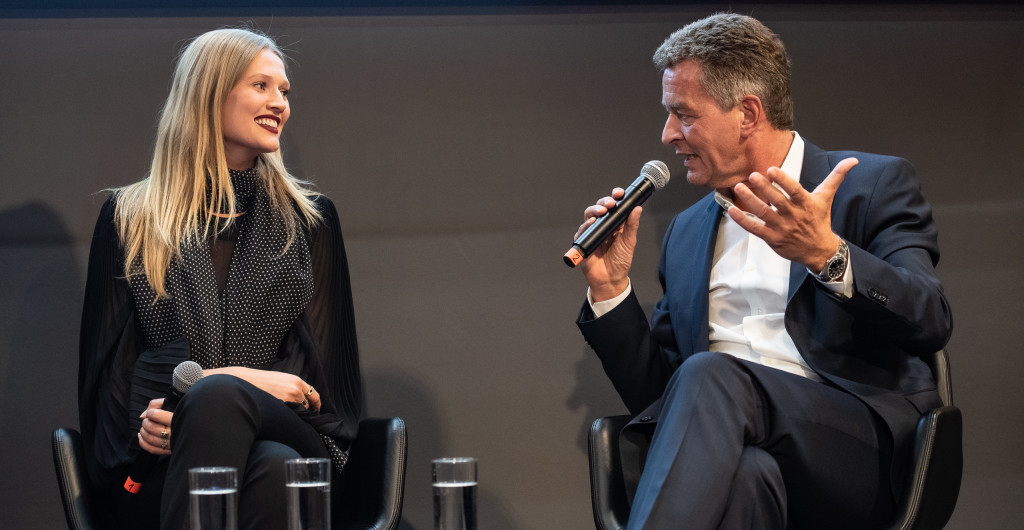 This view was re-inforced by many British exhibitors at the show, to include Phil Atherton, sales and marketing director of Portmeirion Group. "The coronavirus didn't seem to affect us at all," he told GiftsandHome.net. "We had back to back appointments at the show, with a lot of people walking onto the stand, and good quality buyers." Continued Phil: "They were not at the show to browse, they were there to buy and place orders, and we opened a lot of new international accounts. We had companies on the stand from countries such as Mongolia through to China, Tibet and Uzbekistan."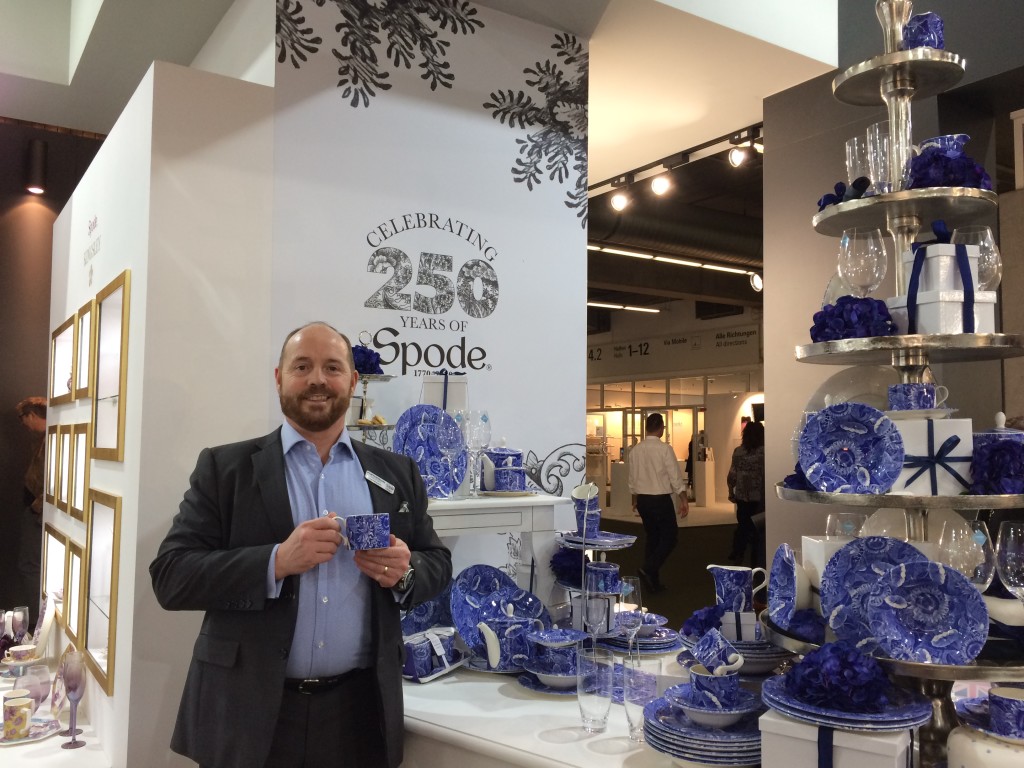 At Dunoon, sales director Peter Smith said that due to the outbreak coronavirus,  the company unfortunately didn't see their Asian customers at Ambiente this year. "One by one in the week prior to the show they cancelled," he told GiftsandHome.net. "But luckily we visited those customers last November and they all ordered, so it wasn't a disaster."
He added that despite that, Ambiente was a very busy show for Dunoon. "We saw lots of the customers we expected to see and many new ones too," confirmed Peter. "We opened new accounts with international markets, especially with European customers, plus one or two from further afield to include Africa and the old Eastern European countries."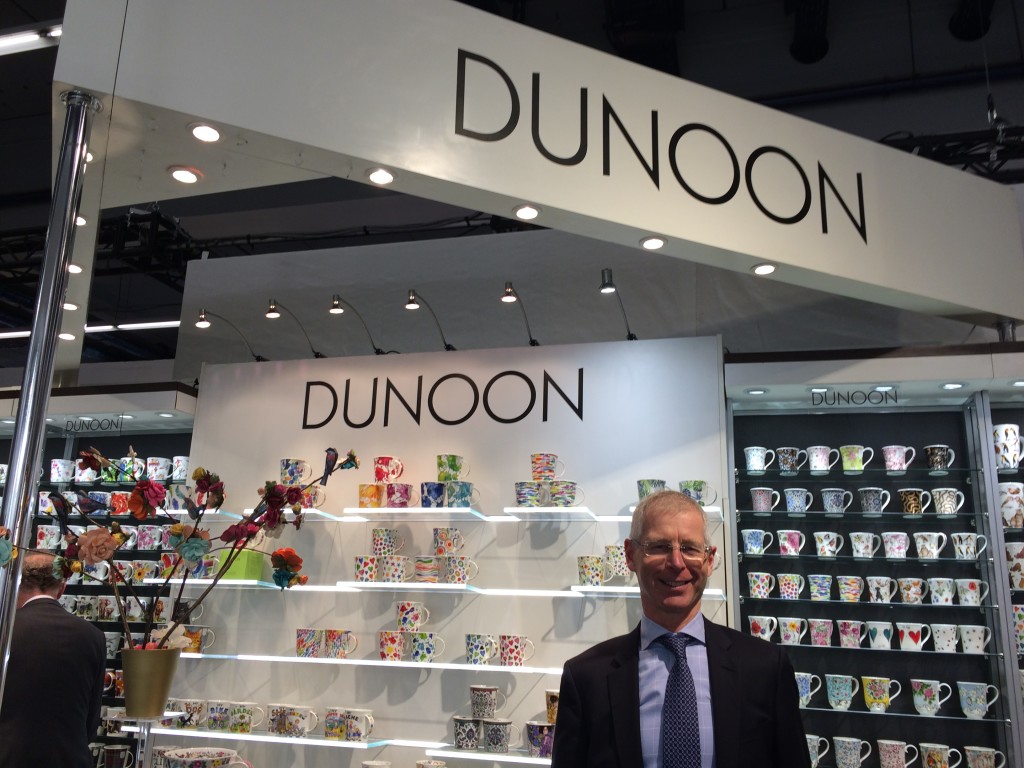 Commented Messe Frankfurt's Detleft Braun: "Due to the unusual situation, noticeable shifts could be observed among the top ten visitor nations, which were, after Germany,  Italy, France, the Netherlands, Spain, the UK, Turkey, the USA, Russia, Japan and China. However, growth could be observed in the numbers of visitors from Estonia, Japan, Jordan, Colombia, Romania and Turkey."
Highlights at the show included the Sustainability area, which included Ambiente's collaboration with the World Fair Trade Organisation (WFTO) and MADE51, a project of the UN Refugee Agency. There was also a focus on products from Brazil in the Focus On Design area, and the Ambiente Trends area.
Nextrade, a new digital ordering and data management system for suppliers and retailers in the consumer goods industry, is helping to extend the show by encouraging retailers to place orders online.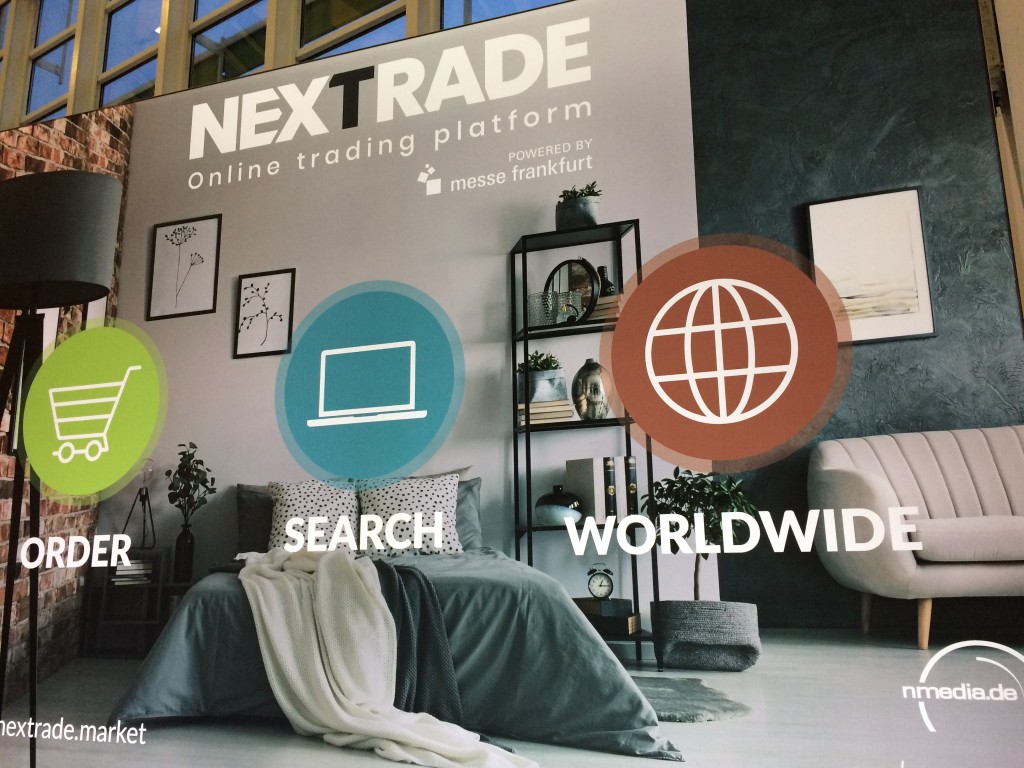 In total, some 108,000 buyers visited Ambiente from almost 160 countries, with 62% attending from countries outside Germany.  Products were showcased from 4,635 exhibitors representing 93 countries.
Top: The Dining area at Ambiente.