After a six week holiday, that saw Theo Paphitis "sit from afar, take stock and see things in context," retail entrepreneur and #SBS small business advocate Theo Paphitis took to the stage at Autumn Fair yesterday (September 7), full of vim, vigour and retail positivity, to highlight that "we are at the beginning of a new dawn for retail."
Speaking to a packed house, Theo told attendees: "We are coming through the other side of retail in so many different ways. There is an argument that says that we would have come through to the other side anyway, even if it wasn't for Covid – maybe it would have been another five years, in which those five years would have seen the transformation of the rebirth of retail, But what Covid has done is to accelerate everything by at least five years, achieving that rebirth in 18 months."
As he explained: "You have to imagine that retailers have all been on a massive travelator, with the direction of the travelator going backwards, while retailers have been trying to look forwards. We've all been walking, and walking faster, but the travelator's going faster and backwards. So retailers have been jogging, and in the end it's been full pelt just to survive. And with the travelator going backwards, if you didn't go fast enough you fell off, with some great names in retail who did just that, retailers who weren't able to run fast enough in the opposite direction to the direction of the retail travelator. Examples as we know include Top Shop, Top Man and Debenhams, with retailers such as Comet and Woolworths falling off the travelator quite early on. The reason these household name retailers fell off the travelator was because they couldn't travel fast enough. And now, even John Lewis is having to run at full pelt. However, the travelator has now slowed down, with Covid forcing that, but finally we're through to the other side."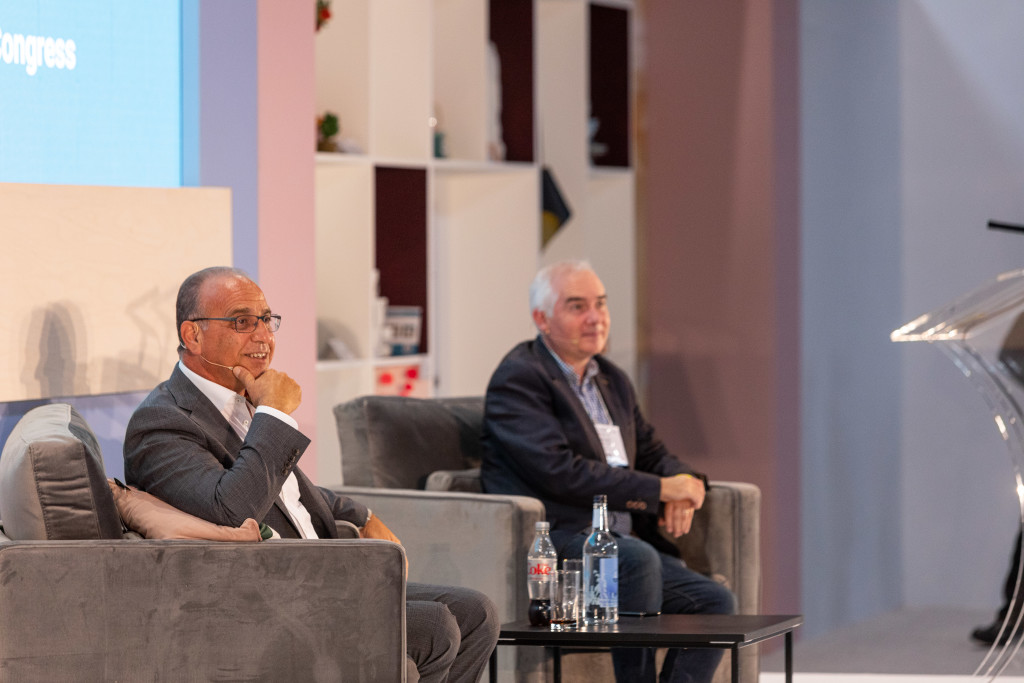 All of which is extremely inspiring, good news for retailers. However, Theo pointed that there are still landmines, advising: "As retailers, we have got to be careful and not get carried away. The world is now growing and evolving at a rapid rate, with Covid accelerating the differential between physical and online retail. Prior to Covid and the speed of the travelator, we had a ridiculous disadvantage in terms of ridiculous business rates and ridiculous rents, with all physical retailers finding it really tough. We were peddling very fast to stand still. On top of that, we had to endure our competitors online without the same cost base, while taking some of our business. So our costs were going up but we were losing business. Well, I now believe that this is truly coming to an end or has already come to an end."
He continued: "what we've seen, spectacularly, is the collapse of the shopping centre industry in the way it worked. We've seen big shopping centre owners go bust. But what we've also seen is that the people who are taking over the shopping centres becoming more realistic, allowing retailers to predominantly pay turnover rent. This will ultimately pay dividends, with more retailers taking space and helping to drive footfall into the centres."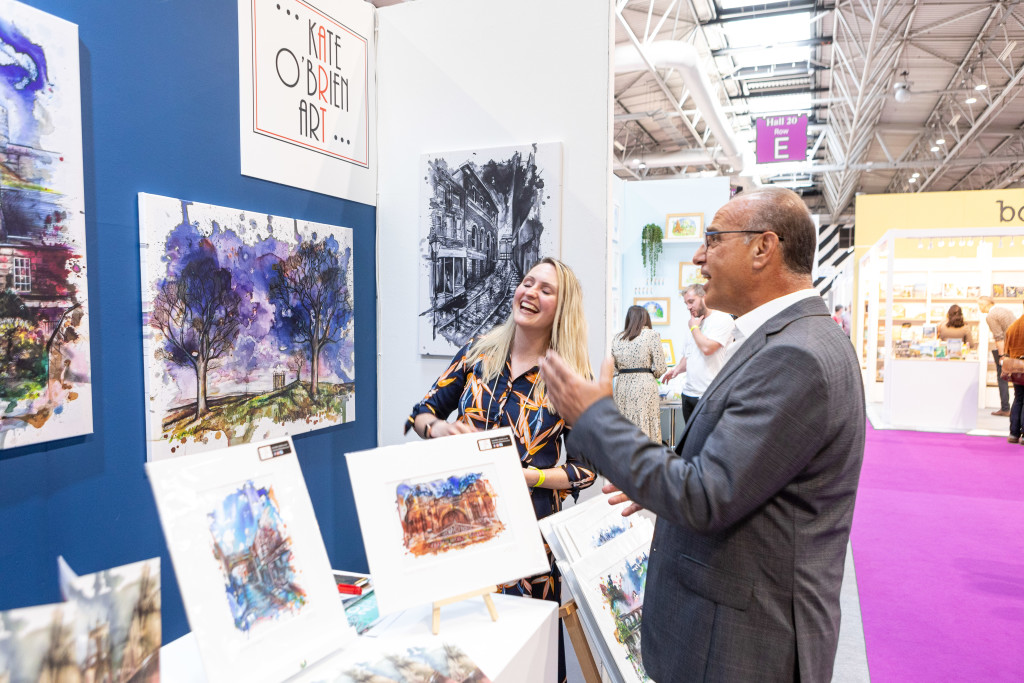 On the subject of business rates, Theo has long been a champion of pushing the government to make rates more realistic. "Since Covid, we've seen a suspension of business rates, and a reduction in business rates for this year that has to continue," he stated."Business rates can never go back to where they were. It would be disastrous. I recently told the Chancellor exactly that, and he chuckled," revealed Theo intriguingly. "Therefore given that we've lowered business rates and rental costs, I can only see opportunities for physical retail to start growing and prospering again." 
Another reason for Theo's retail optimism, is that, as he pointed out, the cost of online marketing has gone up – driven by online players having to keep showing growth – and the cost of having a physical store going down. "I'm not saying that they are perfectly equal yet, but it's more competitive," he stated.
"Now is a wonderful time for those who want a physical presence,  and now is the time to do a deal, although it doesn't mean retailers shouldn't have an online business which is a must. This is the time to grab the opportunities. It's never been more positive as far as retail is concerned."
As for online retailers looking to open a physical store, his advice is to go for it, but not to get carried away with the cost base. "Avoid a fixed cost base and try and keep variables" he advised. "Things don't always go up, they go down too, so you have to be realistic."
As for his own businesses, among them Robert Dyas and Rymans, which have worked both online and offline over the past 18 months – with periods where he exclusively had to sell online when his shops were forced to close – Theo was asked if it had made him think differently about the business and about the balance.
"Covid was the most amazing forced retail experiment," he replied. "All of a sudden, people lost us, but they could see that we could still trade. So I think hybrid retail is here to stay. It's not going away. People are used to using technology every day and it's technology that brought the two together."
Asked if we could be entering a 'golden age of retail', he said that it's never been easier to become a retailer. "You can do it from your back bedroom. The barriers to entry have come down so quickly I didn't think I would see it in my lifetime, and it's thanks to technology," he pointed out.
Commenting on the re-opening of his own stores, he said that they are doing well and seeing growth because there's still a demand. "Sixteen to 18 months ago I would have said that it would be long and very painful," he admitted. "However, people want to go out and do the things they did before the pandemic. They don't want to do everything online. In our shops, we are seeing a bigger average spend although footfall is slightly down."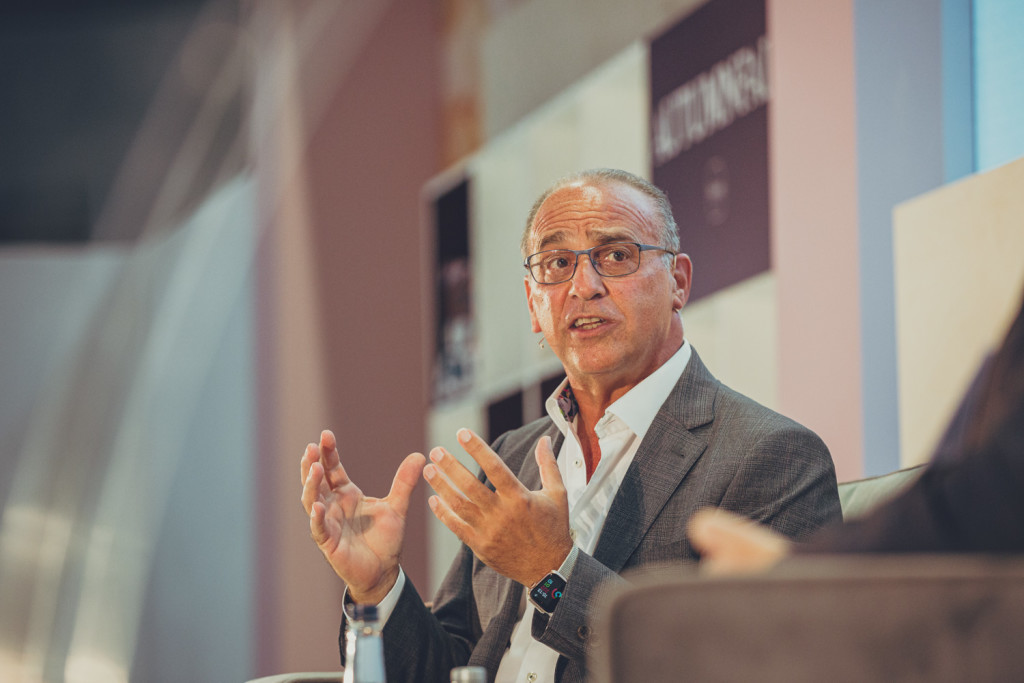 Referring back to his analogy of a retail travelator, he explained: "I've been through many recessions and have always been incredibly positive that we would pull through but this is a different this time. We still have challenges, we could still have further lockdowns and restrictions but I think we have arrived, and that is key. There has been a reduction of physical costs, so now online and physical retail are almost exactly the same. It's no longer two different things. We can enjoy hybrid retailing – giving customers what they want, when they want it, and meeting their different expectations for both. It's convenience shopping. I'm sure we'll have a few landmines and hiccoughs along the way, but as retailers, we know where we have to spend our money and our investment. We have the tools and the technology we need. Those things are pretty clear."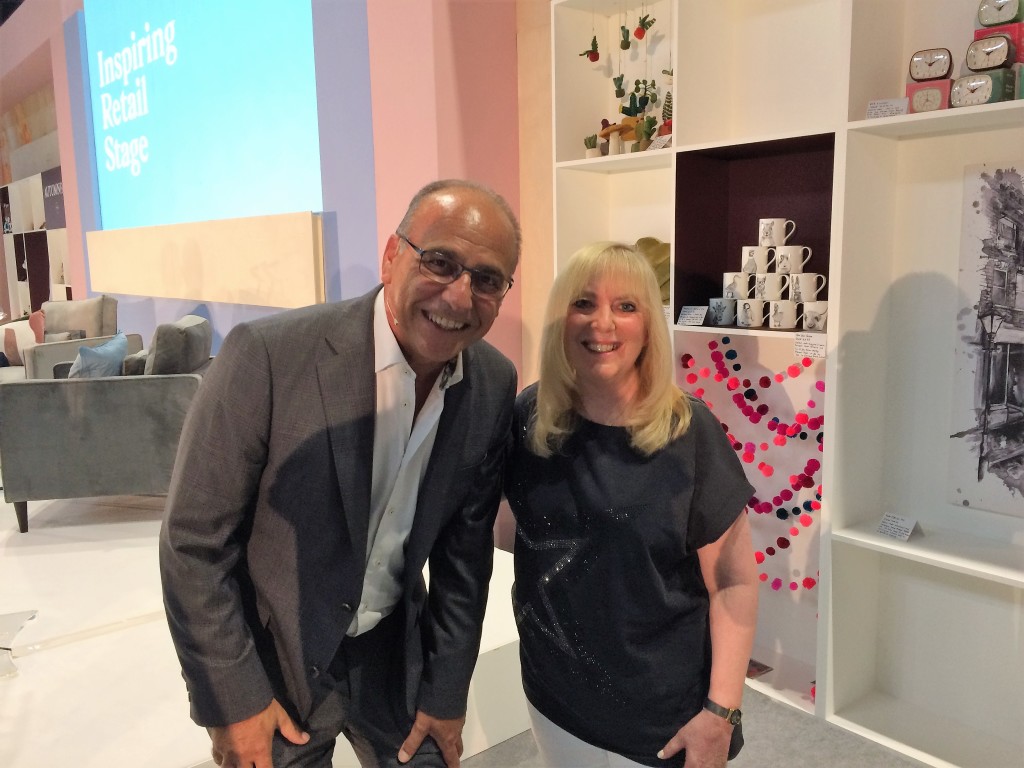 Focusing on convenience and neighbourhood, local shopping, Theo again stressed the opportunities for those who want to open physical stores. "With lower rental costs and lower business rates, I can only see opportunities for physical retail to grow again. There are some considered purchases that high streets can't supply, but overall, with more people working from home, they are happy to go into their local high street for a coffee and to visit the shops there for everyday purchases, not just one day a week, or one day a month, but visiting regularly.
"Convenience shopping is growing, and we have seen our stores in market towns and on high streets doing incredibly well. So much so that we had a board meeting yesterday where we are going to investigate 200 new sites. This is the time to do it, while there is availability. They won't be there in two to three years time."
* To read the full story, see the October/November issue of Progressive Gifts & Home.
Top: Theo Paphitis was interviewed by Mark Faithfull, editor of World Retail Congress at Autumn Fair on Tuesday September 7.