Having spotted and opportunity when a former Paperchase outlet closed down in Morningside, Edinburgh, (following the multiple's demise), Michael Apter, owner of gift and card independent Paper Tiger, wasted no time in snapping it up, adding a third gift and card shop to his retail portfolio in the city (12 May).
"We've had a great start to 2023," Michael told GiftsandHome.net. "The volume of visitors to Edinburgh has grown hugely and we are also seeing greater numbers of office workers back in the city centre, especially midweek. The combination of the two has pushed footfall levels up close to pre-pandemic numbers, and we are now trading well ahead of where we were before covid."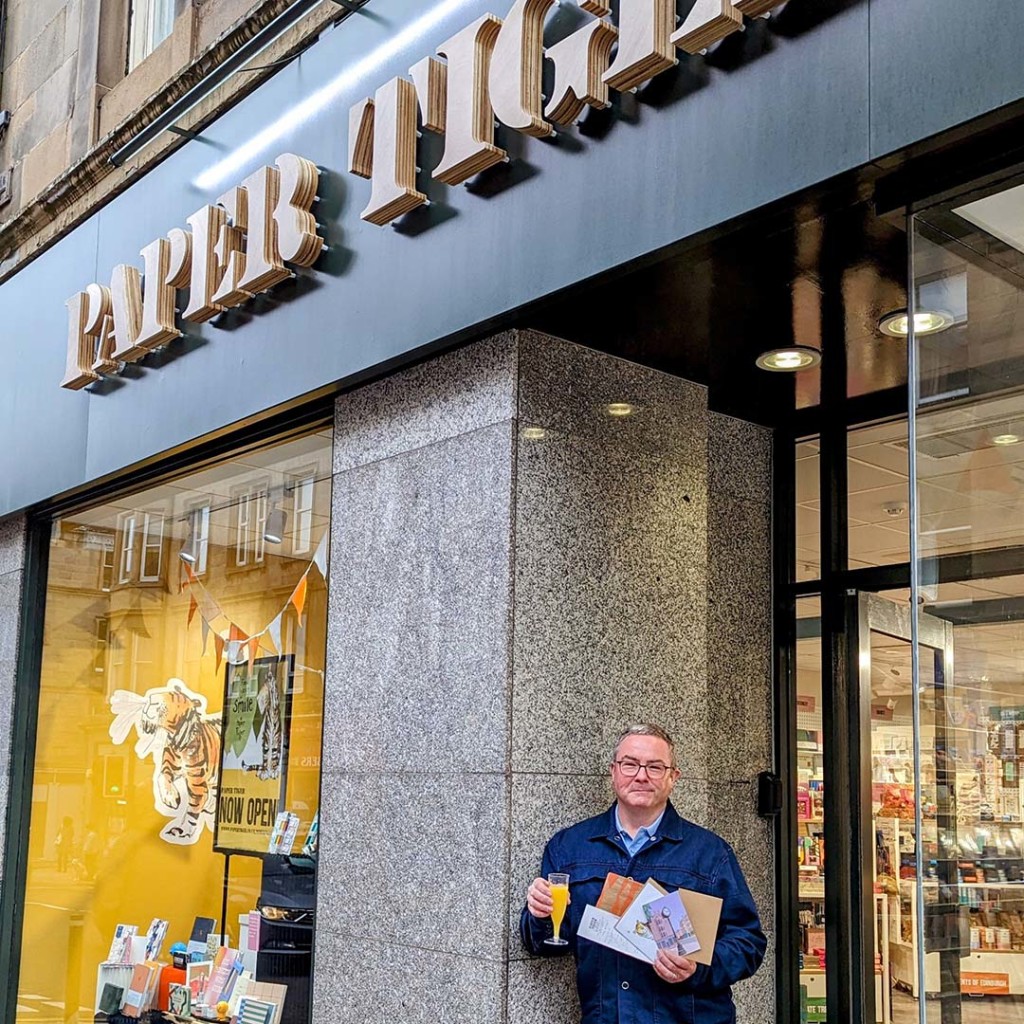 Explains Michael: "Sales are being driven by events and occasions, and we are enjoying strong sales of souvenirs, gifts for the home and bath and beauty products. With our newly opened store, we are looking forward to a busy summer season in the city."
Established in 1981, Paper Tiger, which won the Greats Best Retailer Initiative award in 2022, was originally part of the Studio One group of companies, with owner Michael at the forefront for the past 25 years.
Top: The newly opened Paper Tiger store in Edinburgh features Augustus Tiger on one of its sides, created by award-winning author and illustrator Catherine Rayner, whose babywear, books and greeting cards are stocked in the shop.