The Retail Trust has been selected by the Hyve Group as the charity partner for Spring and Autumn Fair over the next two years. The charity will also be the Wellbeing Partner across all Hyve Group's retail shows in the UK – Spring Fair, Autumn Fair, Pure, Glee and Scoop – providing dedicated support, awareness and fundraising for the retail sector.
 "Over the next two years we look forward to raising much needed funds and awareness, especially after the incredibly challenging year the retail sector, and especially independents, have experienced," comments Julie Driscoll, managing director, Retail & Fashion at Hyve Group. "Through our shows. we are entrenched in the retail industry and fully understand the importance of listening to and understanding its needs, offering support and advice, health and wellbeing initiatives, as well as celebrating entrepreneurship."
The two year charity partnership will incorporate offsite volunteer days, team challenges and onsite activity, which will kick off at Autumn Fair on September 5-8 at the NEC Birmingham.  Hyve Group will also take part in fundraising activities to raise awareness and funds for the Retail Trust.
A dedicated Wellbeing section will launch on each of the event websites for Spring and Autumn Fair, Glee, Pure and Scoop, featuring informative and supportive articles alongside videos that support the wellbeing of retailers and wholesalers alike.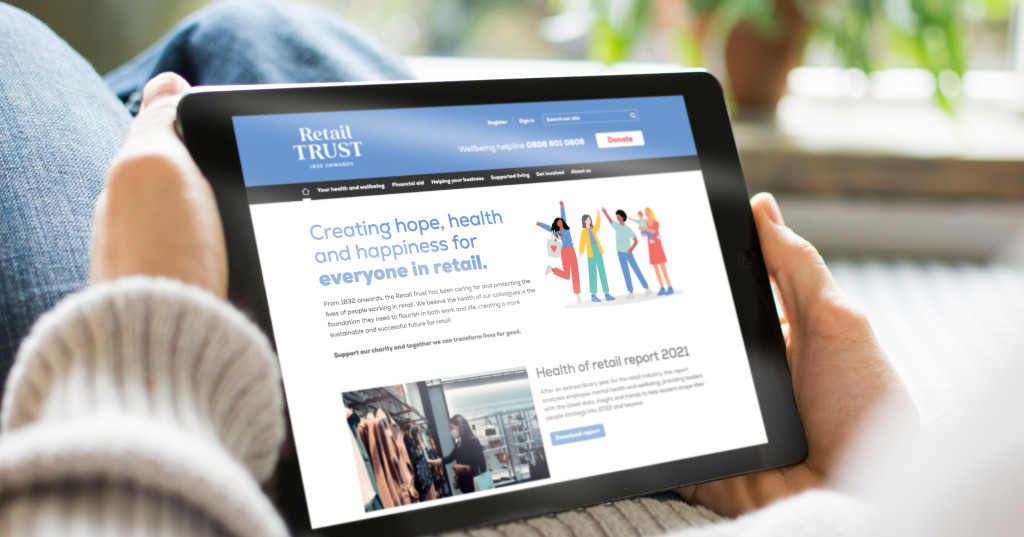 Prior to Autumn Fair, a host of onsite wellbeing initiatives will be announced and look set to include a Wellbeing lounge to allow attendees to focus on their wellbeing, meditation sessions and wellbeing content sessions, providing information on the wellbeing services and training that the Retail Trust offers as a charity.
In addition, the Retail Trust will also be supporting the Spring Fair Female Founders initiative. Launching at Autumn Fair 2021, the program has been created to champion and celebrate inspiring female entrepreneurs.
The initiative will support the growth of female founded retail businesses by offering six businesses a free stand at Spring Fair 2021, followed by 12 months of business mentoring with leading female entrepreneurs. The scheme will be announced and launched at Autumn Fair in September.
Hyve Group plc's UK Retail division has already supported the Retail Trust's online wellbeing event 'For the four' in May, and in June, employees volunteered to help get the Retail Trust's new online eBay fundraising shop up and running through sorting donated clothes, taking pictures, writing descriptions, and getting images online.
All monies the online sales make will go towards running the Retail Trust's supported living estates which has been creating hope, health, and happiness for everyone in retail from 1832.
Visit www.autumnfair.com/wellness-hub
Top: The Hyve Group, organisers of Spring and Autumn Fair, have announced a two year partnership with The Retail Trust.