Despite the fact that David Lorimer, co-owner of four Brocante gift and lifestyle shops in Cornwall, 'hates running', he not only completed the recent 26.2 mile London Marathon, but raised £3,091 for national charity The Children's Society, which works with young people to counsel and support them through serious life challenges.
David, who highlights that his inspiration comes from raising as much money for The Children's Society as possible, took part in the Marathon with his business and life partner Keiron Cockley, revealing that they were spurred on by the cheering crowds and the historic London landmarks around every corner. "Every mile, whether it's one or 26 is hard, which is why I need a goal to achieve," he explained.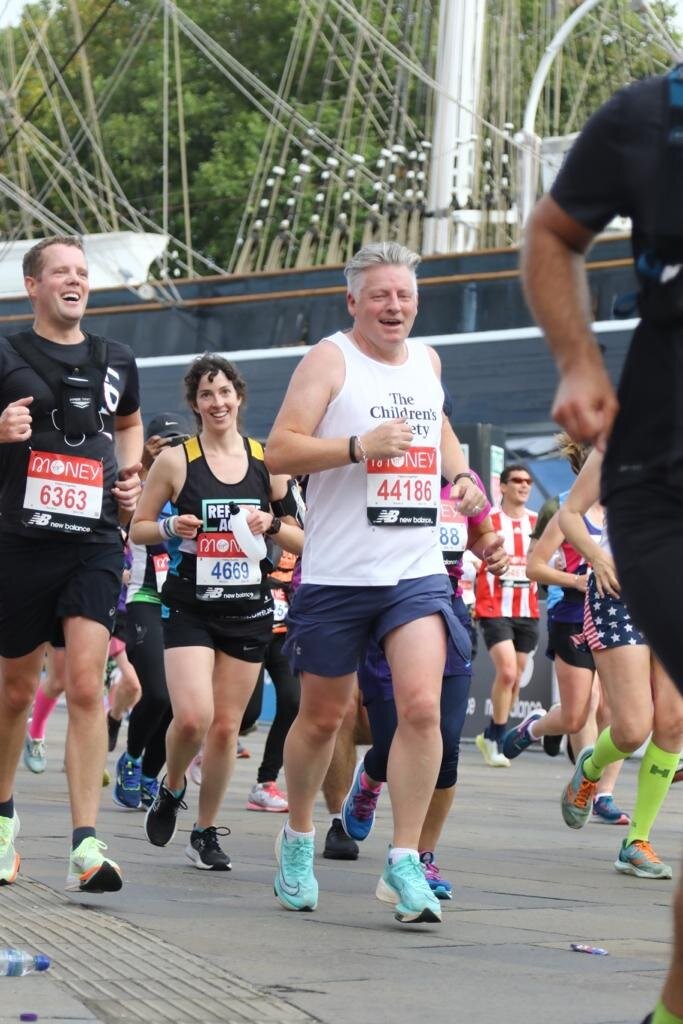 Although both David and Keiron ran the Marathon separately, they managed to meet up for a short while during the run as they passed the Cutty Sark.
"Kieron completed the Marathon in 4 hours 20 minutes and I did it in 4 hours 50 minutes," revealed a jubilant David. "We felt a huge sense of achievement, and to raise money for the charity felt fantastic," David told GiftsandHome.net.
Both men have already entered next year's ballot, with David quipping: "My legs felt surprisingly OK which means I must try harder next time!" 
To donate, visit David's Just Giving page click HERE
Top: Brocante's David Lorimer (centre right) together with Keiron Cockley, proudly show off their London Marathon 'finisher' medals. They are shown with Jo Jenkins (left), executive director, social impact, The Children's Society, and the Rev. Mike Todd, The Children Society's fundraising development manager. David raised over £3,000 for the charity.