Despite long tube and train delays yesterday (17 January), buyers were out in force on the third and final day of Top Drawer S/S 2023, held at London's Olympia. "We ordered loads of products, and especially loved seeing some of the smaller jewellery companies," Libby Holden, owner of Lovely Libby's in Rayleigh, Essex, told GiftsandHome.net.
For gift retailers looking to mark the King's coronation on 6 May, there was inspiration from a myriad of companies, to include B Corp accredited Talking Tables, who showcased their recyclable, 100% plastic free Right Royal Coronation collection featuring a cake stand, cups, plates, napkins, dress up, and more besides.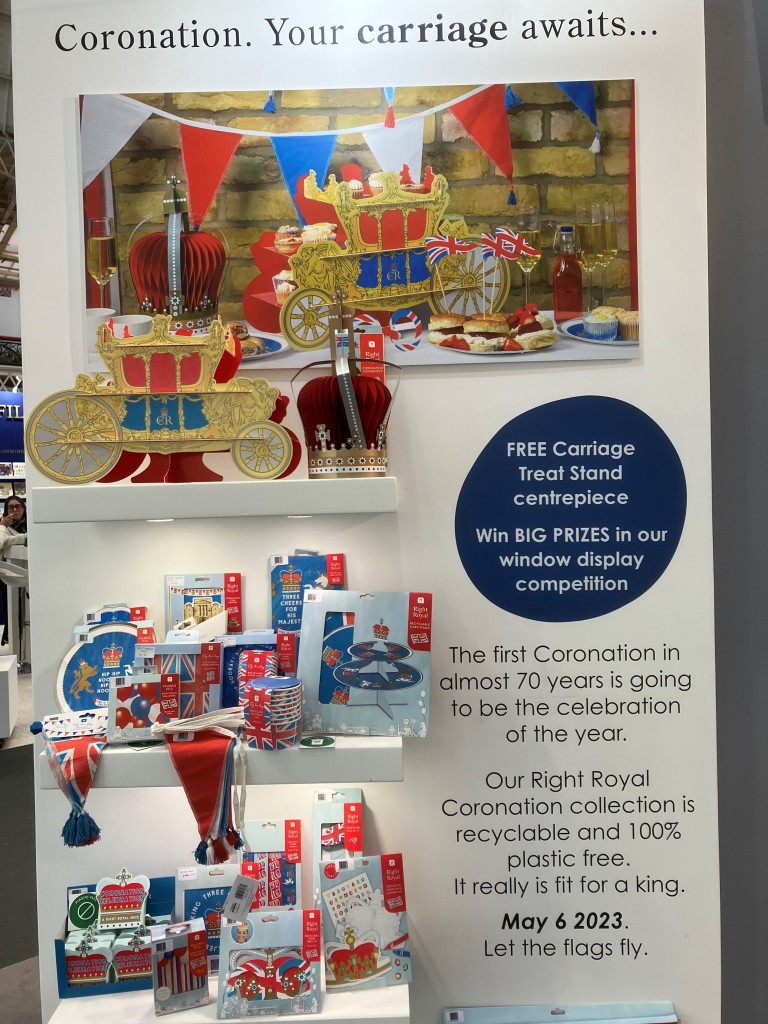 Elsewhere, British designer Victoria Eggs, founder of her eponymous company, unveiled a collection of King Charles III homewares, which includes bunting, tea towels, tote bags, mugs and magnets. "The design includes the national flowers from the UK, along with oak, a symbol of strength and stability, and ivy, a symbol of commitment, which trails through the design," explained Victoria. Nods to the King's life are also hidden among the wildlife and foliage to include the eagle, swords, parachute, pens and paintbrushes, as well as an anchor representing the British Armed Forces.
Meanwhile, taking a more quirky look at the coronation was To Home From London, with co-founder Nacho Martinez explaining: "We have taken a colourful, more humorous design angle to the King's coronation, and the Royal family in general, as we like to offer something different, with our coronation mugs, tea towels, tote bag and magnet coasters among our most popular items at the show."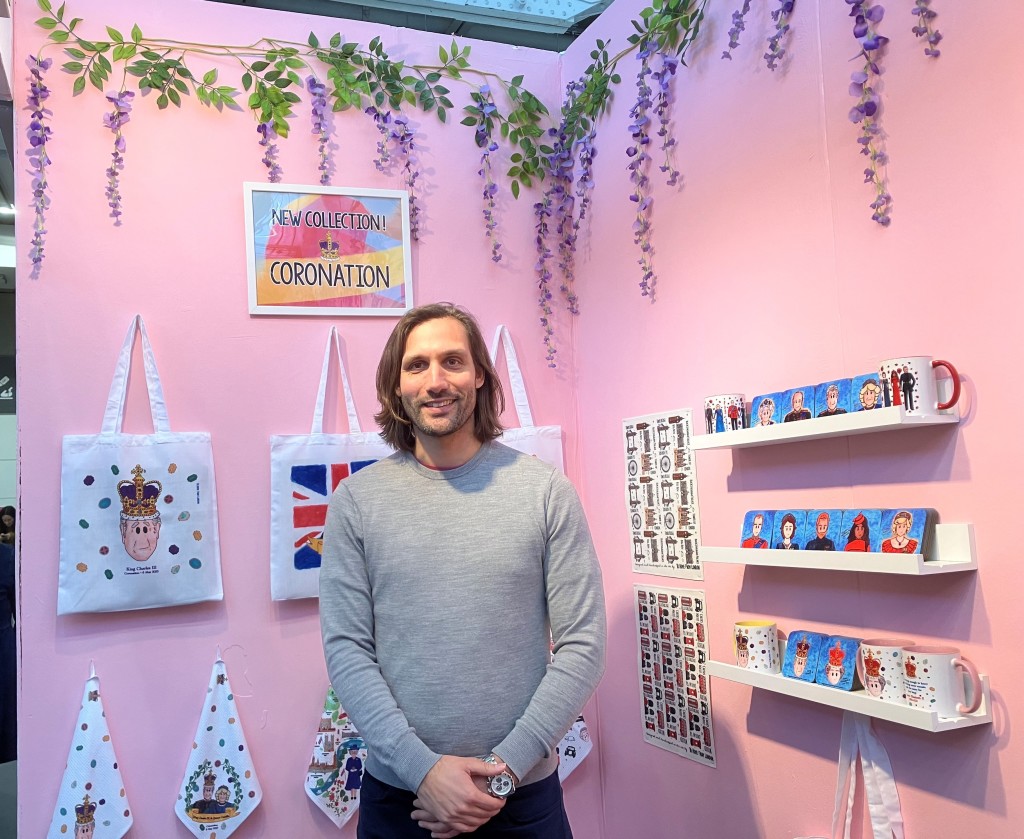 Reflecting the trend for pet giftware, and animals in general, FableWood Denmark unveiled interchangeable magnetic wooden animals. "The company has partnered with the Eden Reforestation Projects," explained Charles Wagstaff, "where we plant five trees for every product sold."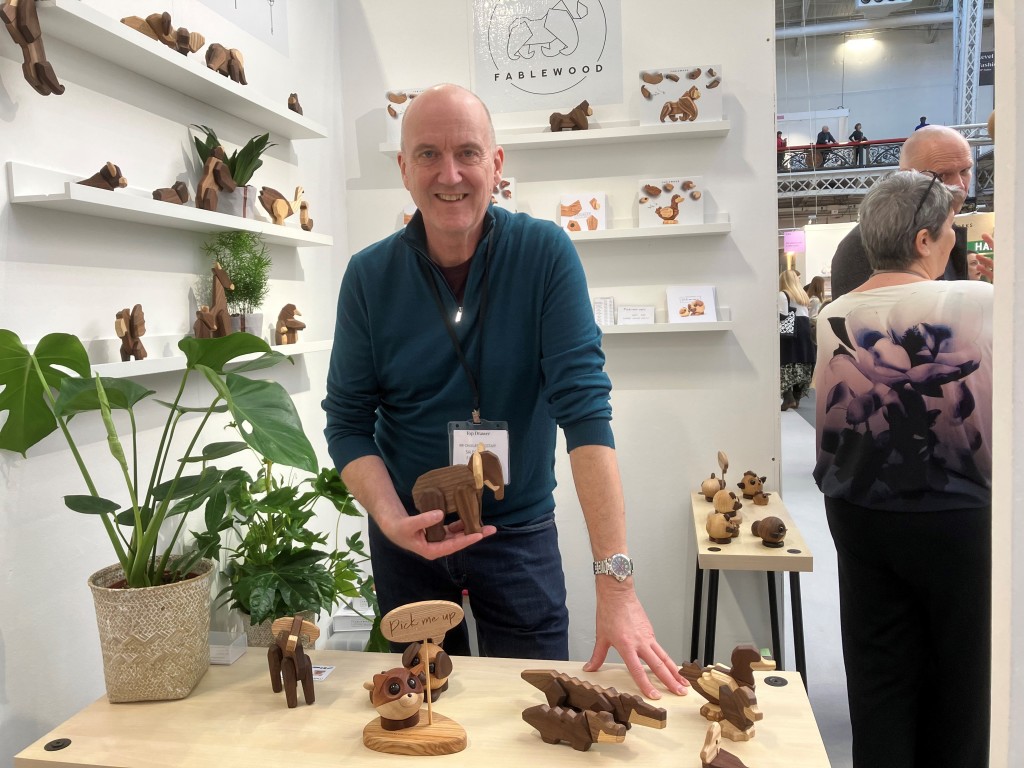 During the show, which opened its doors on Sunday 15 January, an impressive line up of speakers took the RetailFest stage, with design legend Cath Kidston the keynote speaker on Monday 16 January, discussing staying ahead through innovation, and looking for the next opportunity.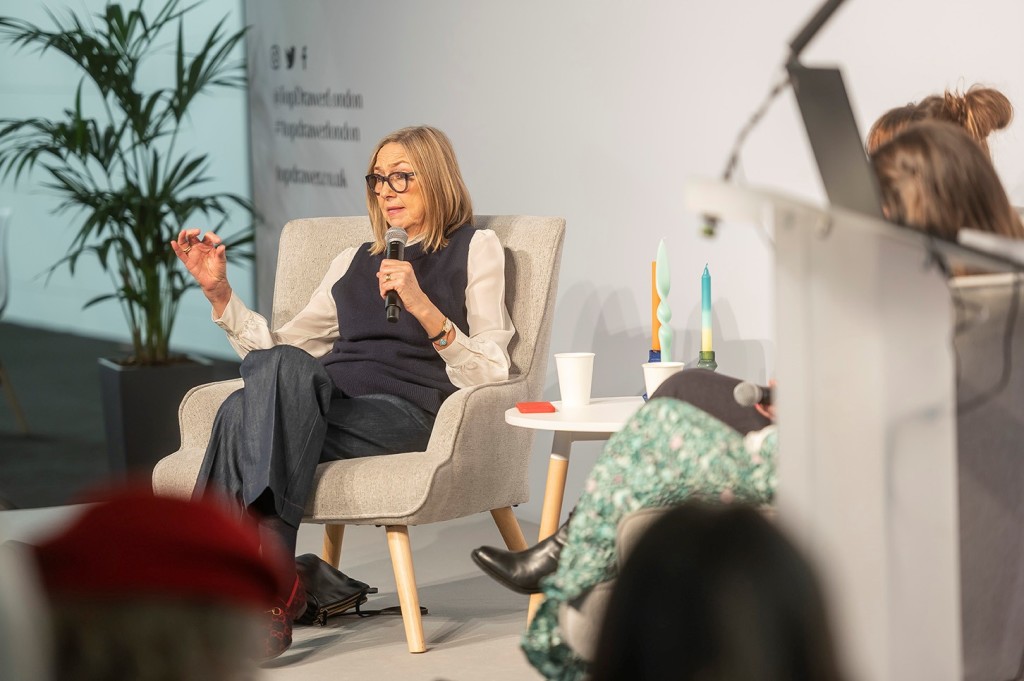 The next edition of Top Drawer takes place at London's Olympia from 10-12 September, 2023.
Top: (from left to right) Modern Psychedlic and Rhythmic Form were two key trends for 2023 at the show, with Dreamwave evolving from Psychedlic for 2024.